Pokémon Sleep, which The Pokémon Company first previewed in 2019, is slated for release on June 14th this year.
With the aid of their beloved Pokémon sleeping next to them, the Pokèmon Sleep game will allow series fans to examine their sleep patterns on iOS and android.
To play Pokémon Sleep, just put your smartphone next to your bed.
Pokémon is indeed a program that you play alone while you sleep. It seeks to help players maintain healthy sleeping habits.
Players can utilize it in addition to Pokémon Go. Gamers may readily examine their sleeping habits and follow an active lifestyle by making further improvements.
In Pokémon Sleep, one will embark on an adventure to a little island where you will encounter the Great Huge Snorlax and Doctor Neroli, a specialist in Pokémon sleeping habits.
Pokémon Go Season of Light Teasers, Releases, and much more
The meaning of Pokémon Sleep
As a portion of the February 27th Pokémon Presents, Pokémon Sleep received a new appearance.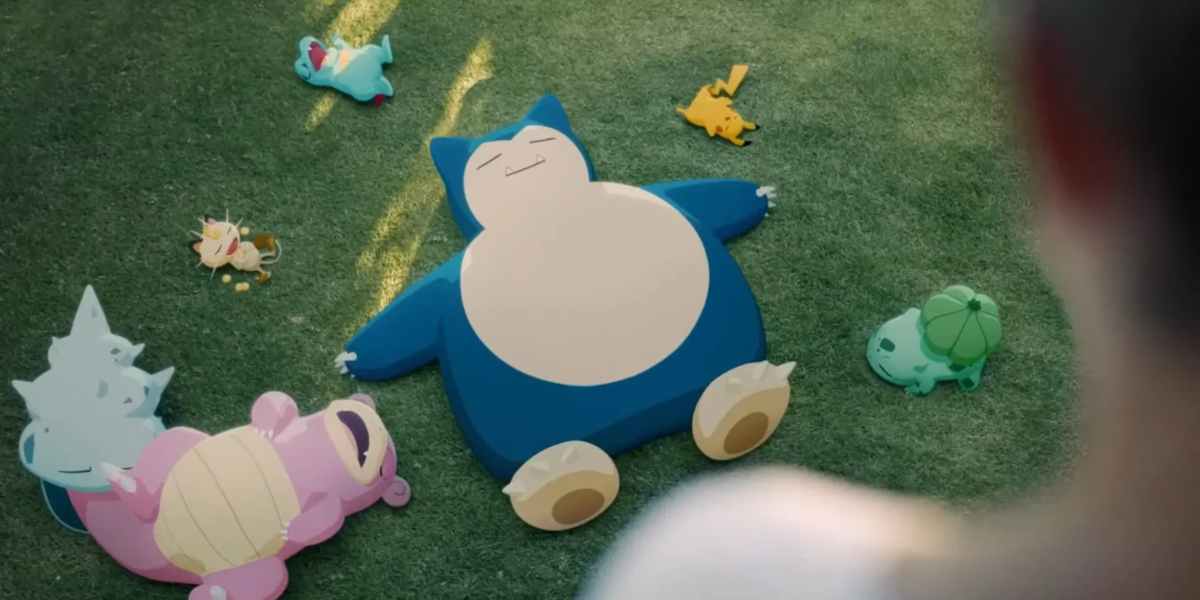 We also received some updates for mobile apps, even though a large part of the conference was devoted to console titles and DLC.
Several of them included Pokémon Sleep.
Setting up this game on your phone and going to bed with it close by are the two steps required to use this software.
When you are sleeping, it will track, record, and examine you.
After it has classified your sleeping habits, it will compare them to those of comparable Pokémon and then assemble in the application around a Snorlax is fast asleep.
Lastly, you can learn about sleeping patterns that attract rare Pokémon to your camp.
Three sleep kinds are determined from your sleep data, Dozing, Snoozing, or Slumbering.
The game will include Pokémon whose nap type matches yours, which is a simple and endearing method to start gauging how well you're sleeping.
It's not all dry, professional terminology, as demonstrated. However, in the video recently, one unlocked sleep type is called "Goofy Sleep," It depicts a Slowpoke sleeping sweetly on its back.
This one sounds simple enough to learn and appears enjoyable, rather than the other sleep applications you've cycled on and off over the last few years without finding one that stays.
With the impending updated Pokémon GO Plus+ attachment, Pokémon Sleep will work.
When this game is published, it will work with the brand-new Pokémon GO Plus+ accessories collection.
With the accessory set unveiled in 2019, gamers will go Pokémon hunting when they are asleep and receive a special reward.
Pokémon Go Plus+, a peripheral let out in 2019, is compatible with Pokémon GO and Pokémon Sleep.
Similar to the previous Pokémon GO Plus gadget, this Pokémon Ball-shaped gadget also tracks your sleep.
New Pokemon Game Release Date, New Gym Trainers, System Requirement, Trailer
Gamers will also undoubtedly get access to exclusive study tokens, but only if they employ this Pokémon accessory.
Is Pokémon Sleep Beneficial for Our Health?
Pokémon has already made a passing reference to health technology in Pokémon Sleep.
Pokémon Pikachu, a virtual animal, and Fitbit that allowed users to purchase in-game things using money they earned by walking was introduced by Nintendo in 1998.
The Pokéwalker pedometer, which could link to Pokémon Sleep usually review or Soul Silver to offer Pokémon experience depending on the team's step count, came after this in 2009.
And also, when Pokémon GO was published in 2016, millions of people started moving.
Nonetheless, Pokémon Slumber is the series' first foray into sleep monitoring.
Although we are not sure if this qualifies as a game, it would at least motivate some youngsters to get to bed promptly.
Everyone is excited about its IOS and android version coming this year.
Pokémon sleep will help us sleep on time and keep a check on our sleep cycle, which is beneficial for our health.
Who Is The Mysterious Character Cassiopeia In Pokémon Violet?: All You Want To Know