According to the Bloomberg article, Vice City will allegedly appear in GTA 6 despite Rockstar's more ambitious initial plans.
The leaked GTA 6 trailer gaming clips, one of which showed a "Vice City Metro" train, support that.
According to a report by Bloomberg, GTA 6 initially featured sizable regions based in North and South America.
Although "the game's world remains large, with more interior locations than previous Grand Theft Auto games," it appears that the scope was reduced to concentrate on Vice City and its neighbourhood.
Yet, the study claims that the map won't stay static. Rockstar intends to add more cities and interior areas to GTA 6 after it is released, and these updates are expected to be far more significant than those GTA 5 received.
The goal is to reduce unpleasant overtime during production and allow more room to design the game's enormous environment.
It also implies that you'll have new places to discover once the game is available.
Leaked GTA 6 trailer: Characters
Last year, Rockstar Games was the target of a significant cyber attack that resulted in the online release of source code, screenshots, and over an hour's worth of GTA VI development film.
Although it was extremely unfortunate for Rockstar, it did reassure GTA fans that progress is being made.
The leaked GTA 6 trailer indicated that Vice City would be the setting and that the game would have both male and female protagonists.
It has been a long-running rumour, and now the person who first indicated that GTA VI's protagonist would be a woman claims to have seen the game's trailer.
According to Dexerto, one of the first persons to give information about Lucia, one half of the Bonnie and Clyde style pair together with Jason, was YouTuber SanInPlay.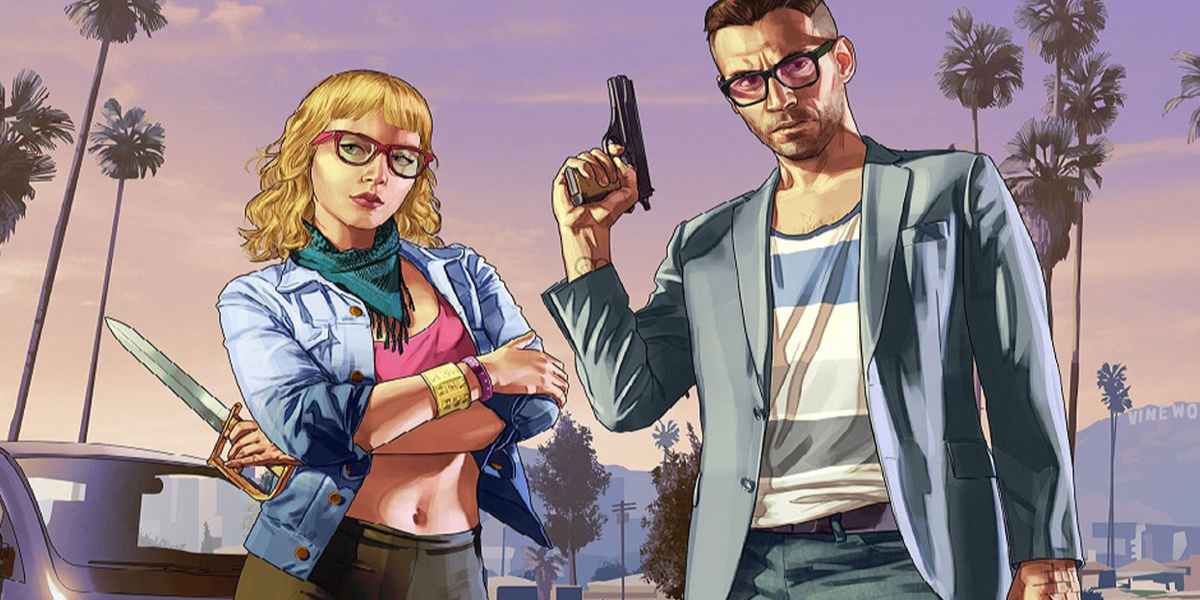 SanInPlay has since posted a cryptic clue on Twitter regarding the first trailer for Grand Theft Auto VI.
"Plane passes, lizard crosses the street, Lucia exercises in jail, dogs play, little dog rolls on the beach," he added.
Lucia should have started the game in jail if she and Jason are a Bonnie and Clyde-style team.
Perhaps Lucia's boyfriend Jason will secure her release. The YouTuber did not disclose any other information regarding the potential release date of the rumoured leaked GTA 6 trailer, but given that it appears to be prepared, it can be a short time.
Leaked GTA 6 trailer: Gameplay
Rockstar still needs to provide official information about gameplay, so we don't have much to go on right now.
The leaked early development footage suggests that Rockstar is testing some new GTA 6 mechanics this year.
Robberies and heists appear to be the main focus, with some fresh stealth mechanics tossed in for good measure.
Everything appears similar to GTA 5 from the leaked clip but with newer and updated features like the ability to go prone.
GTA Online Heists Challenge, Heists, Rewards and Release Date
There needs to be a way of knowing how the gameplay for GTA 6 will turn out because this was all obviously in the early stages of development.
It is safe to presume that GTA 6 will include the same third-person action as the previous two games.
The finer points remain unknown, such as how character swapping will operate, if a multiplayer component will be there, or how players can interact with the environment.
Very early development assets were seen in the leaked footage, which only gives us a partial picture of GTA 6's gameplay.
So yes, this is all that has been revealed.
However, because none of these stories are from official sources, you should take them with a pinch of salt until they are formally confirmed.