One of the biggest hits by Rockstar Games is the Grand Theft Auto franchise. The upcoming year will mark a decade since the last major title of GTA was released. The last game, GTA 5, is the most popular open-world game. We can say that GTA Online is still very much popular even in 2022. Fans have been desperately awaiting GTA 6 for a long time now
Since the release of the last GTA major title was around a decade ago. We are nowhere close to the official announcement of GTA 6. But we have some potential release dates and rumours. Find out in this article.
GTA 6 Release Date:
As we have mentioned before, the next GTA has no release date. Nor does it have any release window.
Earlier this year, a story covered an estimated $9 billion earnings for Take-Two in 2024. Analysts have predicted that such an increase could only go to GTA (Grand Theft Auto 6). This could indicate that 2024 may be the planned release window for the GTA 6 game.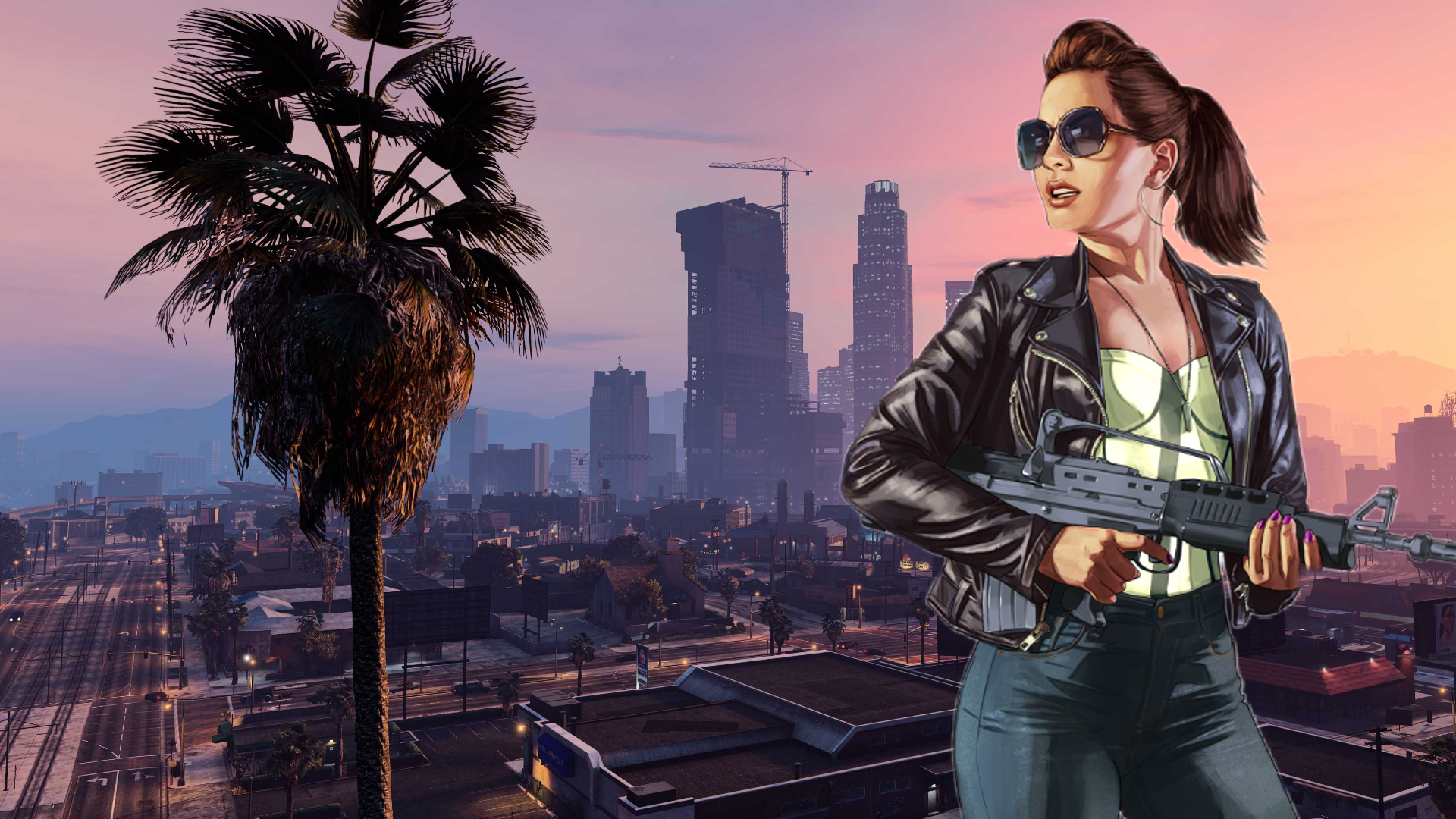 Lastly, Rockstar revealed that GTA 6 is under development. This gives signs that the game is in active development. However, we can't say that the game is likely to come out.
When will GTA 6 come out?
Recently Bloomberg made a report regarding the GTA 6 release date. Thanks; this report state that GTA 6 is still "at least" 2 years away from its release.
This statement is given by developers interviewed by Bloomberg.
In July 2023, a Call of Duty leaker named Tom Henderson posted a video on YouTube. The video predicts when GTA 6 will come out. Either in 2024 or 2025. The video was corroborated by the reporter, Jason Schreier. On Twitter, Jason stated that: "Everything Tom Henderson has said about the GTA 6 game matches up with what I have heard."
We have attached that video by Tom Henderson down below. You can check it out.
Rumours suggest that 2024 or 2025 will be the release window for GTA 6. But the thing which pushes the release of this game further is Rockstar's efforts. The efforts to combat crunch culture that has dominated its past launches. Notably towards the end of development on RDR 2 (Red Dead Redemption 2).
Still, we had some recent indications that the development of GTA 6 is picking up the pace.
A statement from Rockstar on the end of major themed updates for Red Dead Online mentions revisions. That revision of their live service strategy has been necessary. As the company has been "steadily moving more development resources towards the next entry in the Grand Theft Auto series."
Possible Settings and Locations of GTA 6:
So far, there are no official details regarding GTA 6 released by Rockstar. Well, there are a few rumours and leaks with which we can go with.
The first rumor is that it could be set in a theme park version. This means that 80s Vice City could be a region or San Andreas. But of course, this is just an assumption.
Wo Long Fallen Dynasty Release Date, System Requirements, Supported Platform, Game play, Trailer
There is also a possibility of a new setting. We had cities like LA and New York in previous takes of GTA games. Fans have requested the location of London. But that might be tricky to implement especially when the implementation is to be made in GTA Online.
Tom Henderson, an industry leaker, released a video on this subject in 2021. In this video, he covers all of the rumors. Henderson revealed that he had heard GTA 6 would be a modern title game. This means that the game will be in a modern setting. This rules out 80s Vice City for now.
The reason behind the modern setting being implemented is that it is easier to expand in the online game setting as it can be added to modern technology without feeling jarring.
Henderson also revealed that Vice City might come to the game in some sort of capacity.
Will there be a female protagonist?
As reported by Bloomberg's Jason Schreier, the next GTA will likely get to feature a playable female protagonist. If this happens, then this will be the first time in the GTA series' history.
According to Schreier, the female protagonist is a Latina character. The female playable character is one half of a Bonnie-and-Clyde-style crime duo.
Final Thoughts:
The release date of the GTA 6 is still not announced. The officials have yet to reveal details about the game setting, playable characters, story, missions, and others. It's been almost a decade since the last major GTA title was released. Fans have been waiting for the next major title for almost a decade. But for now, it seems that they might have to wait for more.