Get yourself ready for the gloomy, demon-infested Three Kingdoms by seeing some of the swordplays that originate in Chinese martial arts, with their fluid transitions between attacking and defensive moves. Here's everything you need to know about Wo Long Fallen Dynasty!
Team Ninja and Koei Tecmo are working to develop the next action role-playing video game Wo Long: Fallen Dynasty. The game is expected to launch in the first quarter of 2023 after being announced during the Xbox & Bethesda Games Showcase. It was confirmed that Xbox Game Pass will get Wo Long: Fallen Destiny in 2023. However, except for Xbox, no other platforms were confirmed in the same teaser.
Fortunately, the following trailer released by publisher Koei Tecmo confirmed the game's arrival on PlayStation 4, PlayStation 5, and Steam PC. The trailer's synopsis provides a taste of the difficulty to be faced. "Keep the Three Kingdoms alive in a nightmare alternate history of the Later Han Dynasty, when demons run amok." Even though it's the same footage that was shown at the Xbox and Bethesda Games.
Wo Long Fallen Dynasty's Trailer
The debut trailer premiered in June 2022 during the Xbox and Bethesda Showcase. It starts pretty graphically, with a community on fire and under attack by zombie-like foes. From the middle of the screen, a dragon takes flight, signaling that supernatural aspects will play a role. The scene shifts to a more realistic action scene with two troops battling on a cliff after a strange older man claims to have located the carrier of the perpetual Elixir Field.
After being pushed down, one of them emits yellow light. The ability to mount a counterattack has therefore been granted to him. The clip then shifts to another character who, after consuming a red ball, grows enormous hair and becomes a monstrous beast. Before the trailer finishes, we get one final glimpse of the dragon and a very menacing figure on a horse.
Check official trailer:
Gameplay
The first gameplay video for Wo Long: Fallen Dynasty, Team Ninja's next Soulslike title, has been unveiled by publisher Koei Tecmo. It reveals the game's Three Kingdoms-era setting and martial arts gameplay. Suppose the gameplay clip is any indication. The game's debut next year may be unique for enthusiasts of the genre.
It's intense, fast-paced action, which seems to be inspired more by FromSoftware's Sekiro than by Team NINJA's past work. It was shown off for the first time in a teaser at Gamescom. It seems that this new game is making specific changes to differentiate itself from others in the genre.
NBA 2K23: Release Date, Price, Pre-Order Bonuses, and Features
For Instance, the stamina gauge, a genre staple, has been eliminated. Giving players considerably more leeway to respond rapidly to opponent strikes. A variety of vertical and horizontal evasions, as well as several that seem to intercept enemies, are shown in the footage.
What Can We Anticipate From Wo Long Fallen Dynasty?
The Three Kingdoms period in Chinese history is one of the most famous historical periods depicted in games, second only to World War II. Even if you are unfamiliar with the name, you may recognize the period and its conflicts and battles from the Dynasty Warriors video games.
Wo Long: Fallen Dynasty seems to take a different approach to depict these events than muso-style games. In which you slice through hundreds upon hundreds of fodder adversaries in simple but rewarding action. Wo Long: Fallen Dynasty is developed by Team Ninja, fresh off their success with the Nioh games, and has contributions from those who worked on Bloodborne.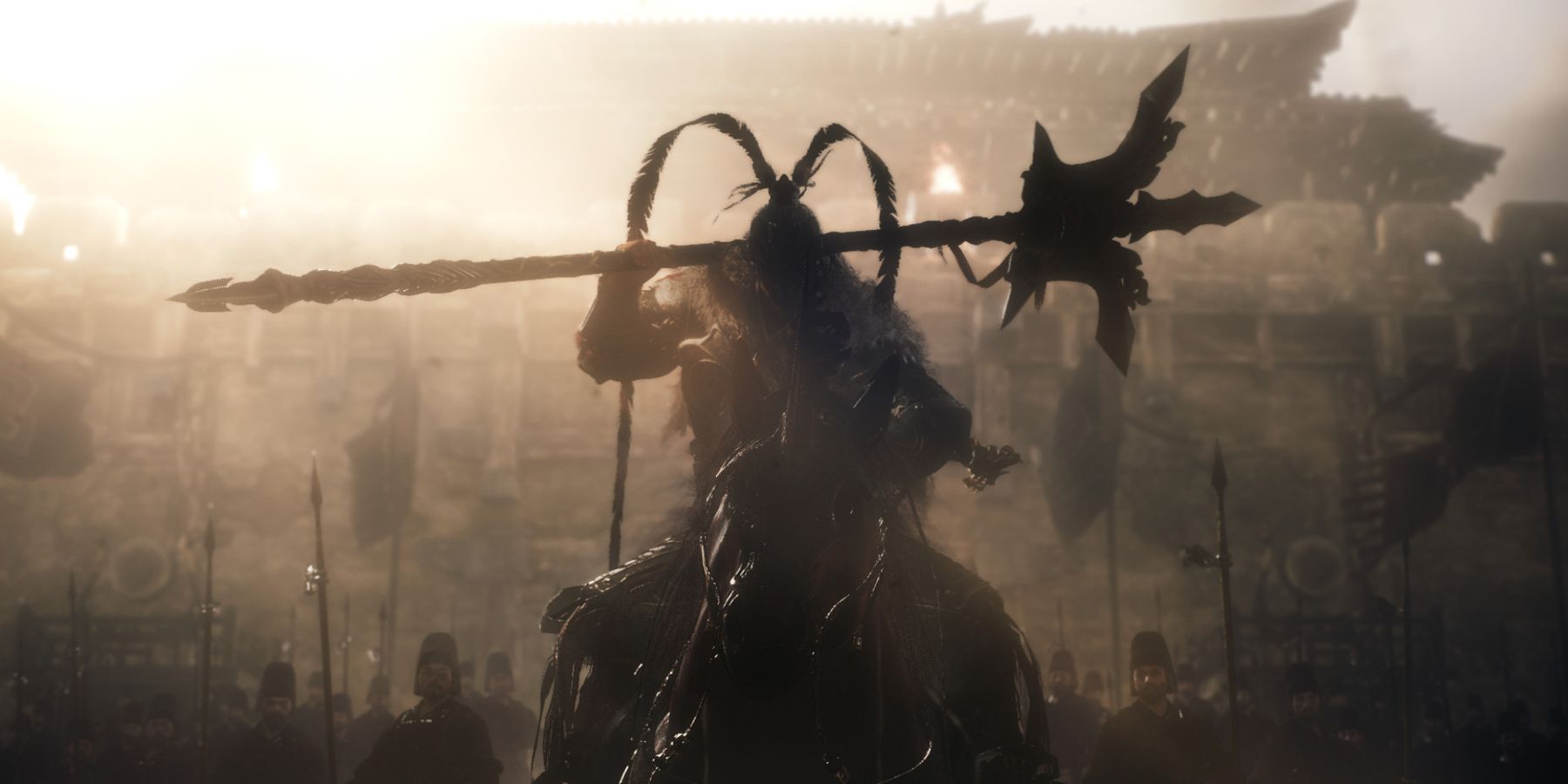 So. it's no surprise that it looks to be influenced by the Souls concept, but with a hefty dose of the fantastic added in. However, more than ten different kinds of classic weapons will be available for use in melee combat. In addition, a wide array of Wizard Spells are available for players to learn and use.
Several different mythological Divine Beasts may be called out to help the player in combat. Moreover, the game's version of magic is unique. In the promotional material, we saw the Vermilion Bird unleash its devastating firepower on an assembly of enemies. Therefore, it seems to be a helpful technique for escaping from stressful situations.
Wo Long Fallen Dynasty's Release Date and Pre-orders
Currently, the release date for Wo Long: Fallen Dynasty is set for early 2023. Since it was announced with other upcoming games from Xbox and Bethesda during their annual showcase, we know it will release by June 2023 at the extreme.
Wo Long: Fallen Dynasty is not yet open for pre-orders, but there are two ways you may get a head start. If you're a subscriber to Game Pass, you may download and start playing this game the second it debuts. You may also put it on your Steam wishlist right now if you wish.
System Requirements
The developers have not yet confirmed the system requirements for Wo Long: Fallen Dynasty. However, modern games have high system requirements to display nicely. Wo Long: Fallen Dynasty will use the same engine, and we've included our best guesses for what kind of hardware it would need to run the game below. You might use this as a rough guide to determine whether and how your computer needs to be upgraded.
Processor: Core i7-8700K 6-Core 3.7GHz or Ryzen 5 5600 6-Core 3.5GHz
Graphics Card: GeForce RTX 3060 or RX 6700XT
VRAM: 8GB
RAM: 16 GB
OS: Windows 10 64-bit
DIRECT X: 11
HDD SPACE: 80 GB