The new Shiny Shoe online multiplayer role-playing game, Inkbound, is causing a stir among gamers. The game, slated for release in May 2023, promises to provide a distinctive and immersive gaming experience thanks to its cutting-edge gameplay features, gorgeous visuals, and captivating plot.
Inkbound Release Date
Inkbound game looks to be one of May 2023's highlight releases because of its novel gameplay features, striking visuals, and a captivating plot.
Introduction to Inkbound
The game's creator, Shiny Shoe, claims that the game blends cooperative action, roguelike aspects, and a live MMO-style scenario. Players will combine their talents and strategies throughout each run to defeat formidable adversaries and monsters in the Atheneum universe.
Inkbound supports turn-based combat, and as your power grows with each run but does not carry over to the next, each build and each run will be unique.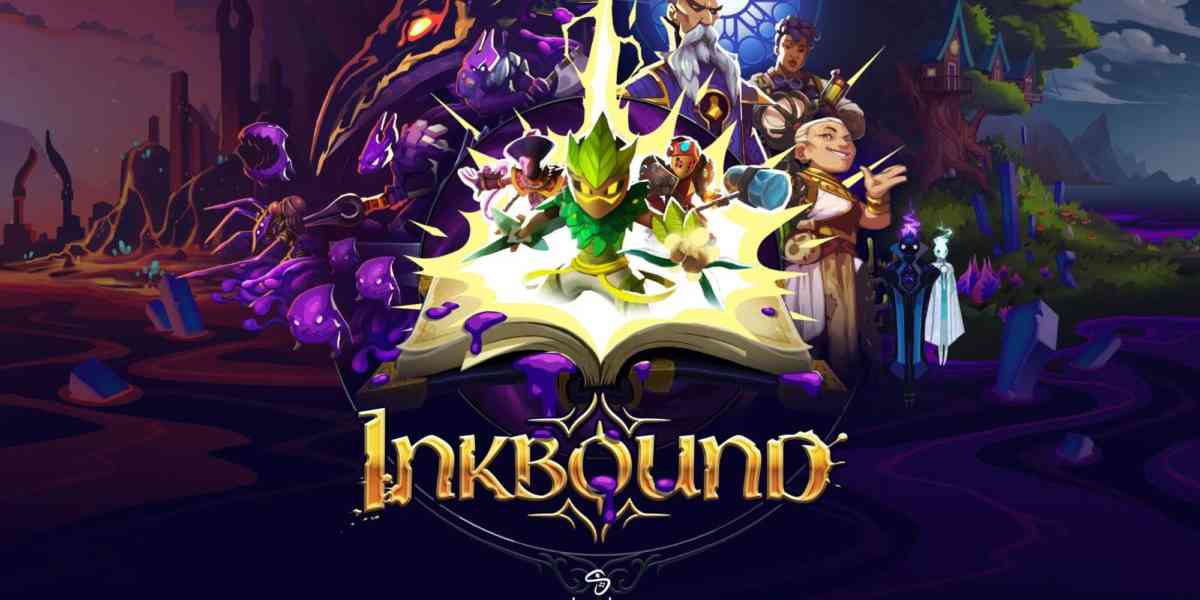 Story Line of Inkbound
The setting of the game is a magical and mysterious realm.
The plot centers on a band of intrepid travelers who go on an expedition to learn the mysteries of the legendary Inkstone, a potent item that has been missing for ages.
Related: SD Gundam Battle Alliance Review – Battle RPG Game Verdict
To find the Inkstone, the heroes must traverse treacherous dungeons, battle terrifying monsters, and overcome several obstacles.
The distinctive visual style of Inkbound is one of its most notable qualities. Gamers use this story as inspiration for the game's gorgeous hand-drawn presentation.
The universe is awash in vivid hues, subtle textures, and fantastical animals likely to pique the player's curiosity.
What will you get in Inkbound?
The gameplay mechanics of Inkbound distinguish it from other RPGs in another way. 
Players may alter their avatars in many ways using the game's unique "Ink" feature. Gamers may use ink to develop new skills, change their looks, and even craft spells. Playing the game feels different and personalized because this system encourages players to explore and develop their play style.
Inkbound also has a complex crafting system that enables players to make their armor, weapons, and other equipment.
This system is in addition to the Ink system. Players must acquire materials, learn new recipes, and experiment with different combinations to make the best gear possible because the crafting design is intricate and sophisticated.
Characters of Inkbound
These are some of the characters for Inkbound that have been revealed:
Related: Pokémon Go Season of Light Teasers, Releases and much More
The Guardian is a vital entity that watches the world and its people.

The Painter is a creative who can use their brush to make anything come to life.

A magic user known as the Summoner may command strong monsters to help them in battle.

The Scholar is knowledgeable and can read ancient runes and reveal locked truths.

Traveler who seeks adventure and travels the globe, gamers call them the Wanderer.

The blacksmith is a talented artisan who can make strong armor and weapons for adventurers.
Features 
The multiplayer options in Inkbound are among its most intriguing elements. Players can create parties with friends or team up with random strangers to complete the game's most complex challenges. The objective of the game is multiplayer enjoyment.
Related: Gran Turismo 7 Release Date PC: Is It Announced or Not?
Players will always have something fresh to do thanks to the game's several modes, which include PvP fights and cooperative dungeons.
This game is an intriguing game that will surely entice RPG enthusiasts of all hues. This game is undoubtedly worth playing, regardless of whether you enjoy playing classic RPGs or are searching for something fresh and fascinating.
So, fasten your seatbelts, as the game is going to be released soon!