Gran Turismo 7 is a sequel to the Gran Turismo games, one of the pioneers of racing games in the world. It is a racing game that fans highly anticipate. Developed by Polyphony Digital, the competition promises to deliver an unparalleled racing experience with an emphasis on realism, attention to detail, and a deep roster of cars and tracks. While the Gran Turismo 7 game's developers have only confirmed the release date for PlayStation 5, there is a strong demand for a PC version.
Gran Turismo 7 Release Date
Initially set to release in 2021, Gran Turismo 7 has been delayed due to the COVID-19 pandemic. The development team's desire to deliver a game that meets the Gran Turismo fanbase's high expectations is why they have kept working on it. This factor is why there still needs to be an official release date for Gran Turismo 7, although fans expect it to release on the PlayStation 5 console soon. According to some reliable sites, Gran Turismo might launch in February! So, keep an eye out for the updates. 
Grand Turismo 7 System Requirements 
Gran Turismo 7 is yet to release, so the announcement of official system requirements is yet to happen. However, based on the game's expected graphics and gameplay, it will likely be a demanding title requiring a powerful computer or console to run smoothly.
Previous Gran Turismo games have required a PlayStation console, and Gran Turismo 7 will likely be released exclusively on the PlayStation 5. Players may need a compatible controller or racing wheel to experience the game's immersive driving mechanics fully.
Once official system requirements are released, players should check to ensure that their system meets or exceeds those requirements for optimal performance.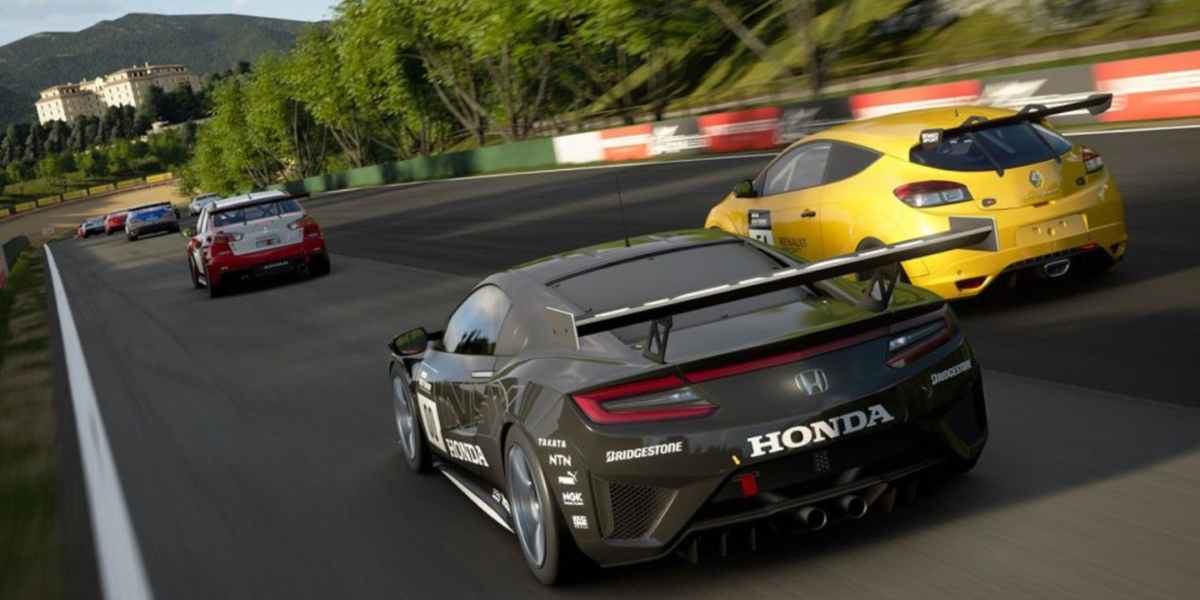 Gameplay of Grand Turismo 7
Gameplay in Gran Turismo 7 is expected to be a combination of simulation and arcade-style racing, with a strong emphasis on realism. The game features many cars and tracks, with over 420 vehicles and 110 track layouts available at launch.
Players will have the opportunity to race in traditional and modern vehicles, from classic muscle cars to modern hypercars, and on tracks from around the world, including real-world locations such as Laguna Seca, Spa-Francorchamps, and Nurburgring.
One of the most outstanding features of Gran Turismo 7 is its advanced physics engine, which allows for realistic vehicle handling and various driving styles. Players should adapt their driving skills to match the conditions of each track, weather, time, and car characteristics.
For example, high-powered rear-wheel drive cars require careful throttle control to avoid spinning out, while all-wheel drive cars may offer better traction in slippery conditions.
In addition to the main racing modes, Gran Turismo 7 also offers a variety of other gameplay options, such as time trials, drift challenges, and endurance races. The game also features a robust online multiplayer mode, where players can compete against each other in races or participate in community events.
One of the new features of Gran Turismo 7 is the GT Café, which is a hub for players to interact with other racers and customize their cars. In the GT Café, players can purchase new cars, upgrade and customize their existing vehicles, and even participate in photo contests.
Gran Turismo is a sequel to Gran Turismo, a racing video game that fans highly anticipate. With its stunning graphics, realistic physics, and immersive gameplay, Gran Turismo promises to deliver the most authentic racing experience.
Whether you're a gamer or a hardcore racing fan, Gran Turismo 7 on PC will surely provide an adrenaline-fueled thrill ride that will keep you coming back for more.
Keep checking the website for updates, and be among the first gamers to get your hands on Gran Turismo 7 game!