Super Deformed (SD) Mobile Suits from the Gundam series face off in SD Gundam Battle Alliance, a role-playing action game. Gundam canon takes unexpected turns in G: Universe, the setting of this narrative. The player takes command of a three-unit squadron comprised of Mobile Suits and pilots. Throughout Gundam's history to restore accuracy to this world's past. Combinational warfare using eye-popping graphics and lively animation.
Indulge in a plethora of Mobile Suit weapons to quickly and efficiently dispatch a large number of adversaries. Realistic weathering gives mobile control suits the appearance of weapons of war as they rip over the battlefield with kinetic motions. You'll get to relive some of the most iconic moments in Gundam history as you create new Mobile Suits to fight with. Collect funds and upgrades to turn your current machine into the premier MS.
In SD Gundam Battle Alliance, players may participate in exciting mechanized battles alone or with partners. In this game, your objective is to acquire additional mobile suits, upgrade them, and use them in various tasks. Collaborate with your pals to complete objectives in a multiplayer setting. Initiate the fight with the help of two allies. Play this new action RPG featuring the SD Gundam alone or with pals.
The Absolute Best SD Gundam Series Game We Have Had in Years
Even though the Gundam video game genre has a long and illustrious history, most of the franchise's latest entries fail to seem above mediocrity. While earlier titles like Dynasty Warriors Gundam Reborn still stand out as great titles. With an experience that feels like a gigantic Gundam history lecture wrapped around a surprisingly engaging action RPG that packs a ton of diversity into its extensive lineup. SD Gundam Battle Alliance stops that streak.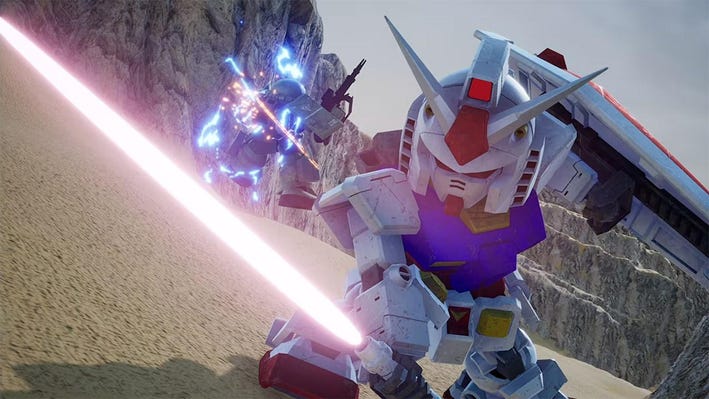 SD Gundam Battle Alliance is one of the best Gundam games in what feels like an age. A highly addictive gameplay loop carries the experience, consisting of bite-sized missions, snappy combat, and the thrill of discovering and unlocking new mobile suits. The grind can sometimes feel aggressive, and the story's vapid. Still, there's an evident love for all things Gundam here.
Hello, and Welcome to the Universe of SD Gundam Battle Alliance
In SD Gundam Battle Alliance, you play the role of a commander from the One Year War who is abruptly yanked out of his chronology and dropped into a place called G-Universe. In this exceptional place, "Break Missions" from several Gundam timelines collide. Through these Break Missions. You'll investigate various archives in quest of the appropriate mobile suits and historical discrepancies.
It is ultimately reassembling the many Gundam histories. You'll have a much better experience if you are familiar with the Gundam series since a lot of information will always be thrown at you. The game alone gives a good introduction for the player to grasp the fundamentals. Thus it's not required.
The most unexpected aspect of the narrative is how meta the entire thing is concerning Gundam in general. While not very original, the narrative has several unexpected turns and a plethora of humorous remarks that make fun of clichés from previous entries in the Gundam series. The story is light and entertaining. It serves to tie together the game's best feature—it's fighting.
Direct Interaction With Powerful Emotion
Action role-playing game SD Gundam Battle Alliance has a Kingdom Hearts-like vibe. The triggers are programmed to activate light attacks, heavy assaults, ranged attacks, and two special powers. You have a cooldown on your ranged, special attacks and a unique attack gauge that fills up as you deal and absorb damage. Guarding, boost gauge, Chain Breaks, and other complications provide more depth to battle.
Soul Hackers 2 Review – A World Of Demons And Devil Summoners Awaits You
Visually and sonically, Battle Alliance does an excellent job of emulating Gundam's style. SD versions of suits are charming, and the models display a surprising amount of detail, such as dirt and filth smeared on the metal. Each mission has a unique soundtrack, including fan favorites from the series. While defending White Base, nothing beats listening to the groovy themes from the original 1970s animation.
SD Gundam Battle Alliance Final Verdict
SD Gundam Battle Alliance provides a somewhat unique experience in just being a challenging game. This is one of the few games in Gundam that heavily encourages multiplayer co-op. I hope it finds a healthy community on all the platforms it is released on because this is not a great experience if you intend to play it only alone.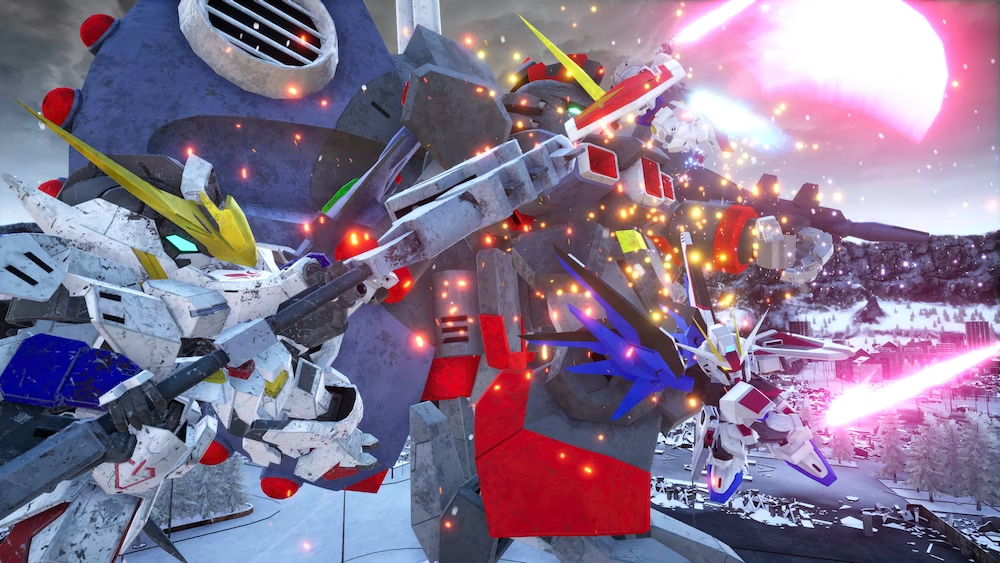 There are problems on a fundamental level besides its oddly tuned balance. The AI partners and camera often perform poorly, while some of its environments are borderline visually unnavigable. Yet, I am left impressed with how technical the gameplay is and how carefully Artdink designed the game's framework to emphasize teamwork and synergy above throughout the fun Gundam crossover stages. It's not perfect, but I am thankful this game still exists.