It is almost time to say goodbye to Apex Legends Season 16 and welcome the new one! And fortunately, we have some thrilling Apex Legends Season 17 early patch notes updates. The upcoming season will introduce a new legend, some cool skins, and exciting new events. 
The Respawn Entertainment game consistently introduces new seasons with exclusive new content to spice things up and keep fans hooked to it. So when exactly is the new season coming? What new characters and skins will it introduce? Find out the Apex Legends Season 17 early patch notes below! 
Apex Legends Season 17 Release Date
Apex Legends follows a regular rhythm when releasing new updates and patches. It releases a new season after every 2-3 months. The new season, Apex Legends Season 17, will follow the same pattern and launch on May 9, 2023, at 10:00 AM PT (6 PM BST/ 1:00 PM ET / 7 PM CEST). 
This will be a fairly significant update with lots of new features. But hopefully, we will be able to begin pre-downloading it 12-24 hours before it releases.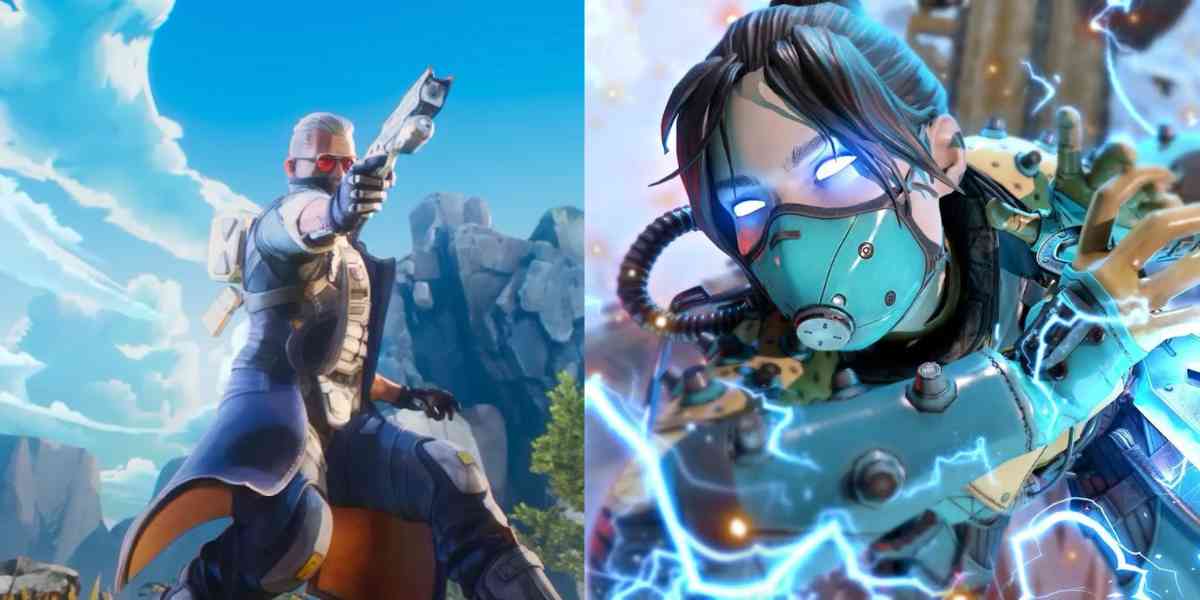 The previous season, Season 16, lasted a little less than three months, and Season 17 may follow the same pattern ending in July 2023. 
Apex Legends Season 17 Early Patch Notes
Unlike the previous season, Apex Legends Season 17 will add several new features to the vast gameplay. We've mentioned the upcoming additions below. 
Apex Legends Season 17 Early Patch Notes- New Legend 
Season 16 of the game focused mostly on class reworks with no new Legends. It introduced five new character categories and a new game mode, Team Deathmatch. While these reworks amped up the gameplay, it wasn't as exciting as playing with a new character! 
Fortunately, Season 17 will bring a new character to the story. This latest addition will be named Ballistic. It is an Apex Arms Dealer. 
You may also like:
The Last Case of Benedict Fox Release Date Revealed – Coming on April 27, 2023
Jagged Alliance 3 Release Date is Still Unknown
Warhammer 40000 Boltgun Is Releasing On May 23, 2023
Apex Legends Season 17 Early Patch Notes- New Skins 
Season 17 will feature three events, at the very least. It will also include new skins, which look extremely promising. We've mentioned a short overview of all three skins below. 
Revenant's New Skin
Revenant will receive a new look featuring a formal garment that will show off his brand-new faceplate. He will wear a vest, a tie, and wing-like armour on his shoulders. His new look will be spectacular, and he will look like a true Legend! 
Mad Maggie's New Skin
Mad Maggie's new skin will also include a pair of nice-looking wings. It will feature a Valkyrie-themed outfit and heavy chest plates, and the skin will also include heavy armour that works perfectly for her aggressive play style. 
Loba's New Skin
Lastly, Loba will also get new skin! She received her previous skin in the April 25 event. And now, she will be getting another new one! Her new skin will feature a short fur coat paired with a facemask. 
Other New Skins' Speculation
While the above three skins are confirmed, we expect Vantage and Bangalore to get new ones! However, this isn't confirmed at the moment, and we will probably find out the truth to this speculation when the new season launches on May 9. 
Apex Legends Season 17 Early Patch Notes- New Events
Unfortunately, we do not have a lot of information about the upcoming events in the new season. We only know that there will be three of them at the very least, as revealed in the Apex Legends Season 17 early patch notes. These events are named, 
Moreover, one of these three events will include Mech-themed cosmetics. Additionally, another one will feature the Octane Heist Skin.