Games Workshop, Auroch Digital, and Focus Entertainment have come together to bring the latest addition to Warhammer 40000 to life! The new game, Warhammer 40000 Boltgun, takes inspiration from late-'90s shooters and gives you the ability to shoot anything and everything in sight! So, if you love action, gunplay, and combat, be prepared to enjoy the best shooter game of the decade! 
Fortunately, Warhammer 40000 Boltgun will be released soon, and we won't have to wait long to enjoy its spectacular and fluid gameplay and weapons! All your dreams of becoming a hardened Space Marine and charging and shooting through forces of chaos are about to come true. Below, you can find all the details about the game, including its release date, gameplay, and much more. 
Warhammer 40000 Boltgun Release Date
Warhammer 40000 Boltgun was revealed in June 2022. Less than a year later, publisher Focus Entertainment has confirmed its release date to be May 23, 2023. The game will bring back retro first-person shooting with a modern twist!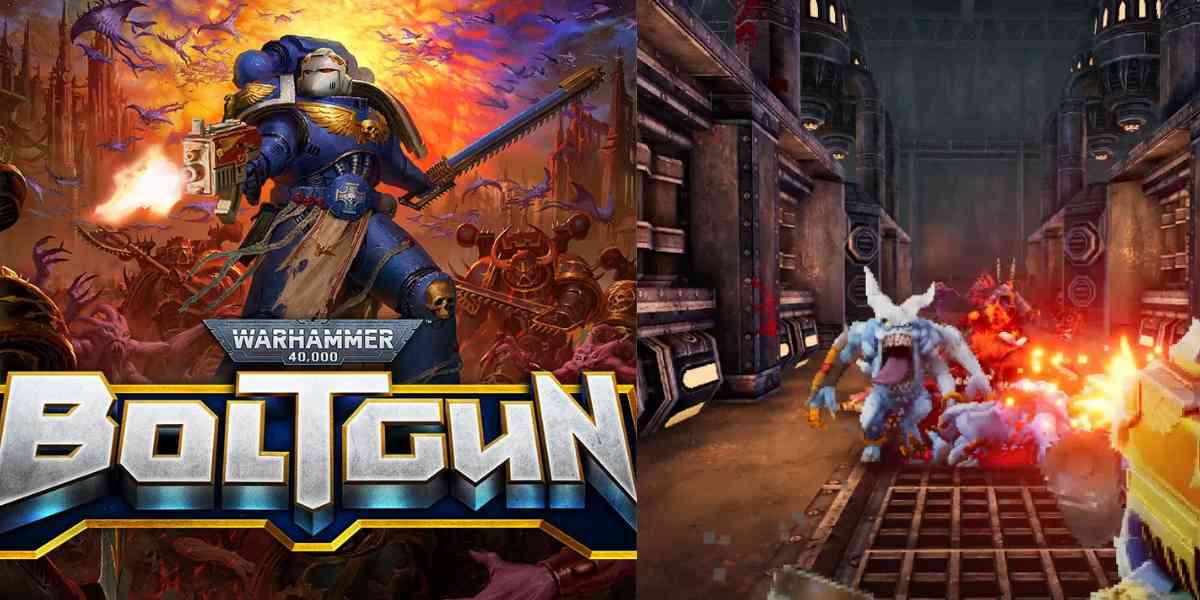 It will release on Nintendo Switch, PlayStation 4, PlayStation 5, Xbox Series X|S and Xbox One, and PC via Steam. You can also preorder the game now on all the abovementioned platforms except Nintendo Switch. It is priced at $21.99.
Related: Final Fantasy XVI State Of Play 2023: How To Watch and Start Time
Warhammer 40000 Boltgun Gameplay
Warhammer 40000 Boltgun takes the classic shooting experience and adds a modern touch. It features a Space Marine surviving a crash alone and going through Graia and its mountains and factories, a world responsible for producing Titan mechs for the Imperium's use. Here, he must face cultists, daemons, Chaos Space Marines, and many other dangerous enemies! Fortunately, he finds the holy relic, the titular boltgun, to defend himself. He can use this weapon to smite hundreds of enemies and emerge victorious in every battle! 
The 90s shooters inspire the game, and developer Auroch Digital has promised fans dozens of weapons, extreme kills and gore, and spectacular throwback pixel visuals.
Related: How to Check Your VALORANT Purchase History 2023
Now, equipped with the Boltgun, you must help the Space Marine dive headfirst into battle and come out unscratched. You'll experience the classic Warhammer 40000 gaming experience with frenetic FPS gameplay. Your main goal in the game is to shoot everyone and everything in sight! You must use your arsenal to blast through waves of enemies as you shred and slice daemons to purge the world of evilness. 
Overall, Warhammer 40000 Boltgun is a true homage to retro shooter games, and anyone who loves gunplay and buckets of blood should add it to their wishlist. 
Related: Disney Speedstorm: Release Date, Special Editions, Pre-Order & Trailer
Is there a Trailer? 
Warhammer 40000 Boltgun has an official release date trailer! It features a first-person shooter experience where players can experience the thrill of blasting enemies to death! You can watch the trailer on Warhammer's official YouTube channel.