The last survivors in a galaxy far, far off carry on the tradition of the Jedi Order. Cal Kestis stands out among them as a beacon of hope, using the Force to battle the evil forces of the Empire. Cal searches for health stim upgrades, necessary equipment that restores his health during bouts, to help him on his quest. This article will highlight the details about Jedi survivor stim locations and examine the crucial stim spots for Jedi survivors like Cal Kestis, revealing the sources of their strength and the places they call home. Let's get started.
Jedi Survivor Stim Location Guide: A Brief List
Basalt Rift Jedi Survivor Stim Location, Chamber of Clarity Jedi Survivor Stim Location, Doma's Shop Jedi Survivor Stim Location, Foothill Falls Jedi Survivor Stim Location, Matriach Gorocco Jedi Survivor Stim Canister Location, Observatory Understructure Stim Canister Location, and The Mire Terror Stim Canister Location are some of Kobah based Stim Canister Locations. Crypt of Urhma and Sheltered Hollow are a few Stim Canister Locations on Jedha. You can also travel across planets besides Coruscant, Koboh, and Shattered Moon Jedi survivor stim locations. However, it would be best if you aced the Forest array challenge to get Koboh's 2nd Stim Canister.
Related: PS5 Slim Rumored Release Date, Price, Design and More
Jedi Survivor Stim Canister locations: A Treacherous Marshland:
The story mission or main expedition starts in the treacherous Viscid Bog, a marshy area with hazards. Cal Kestis gets his first experience with battle and exploration in this area. Your dependable droid friend BD-1 will wait for you to help you find the first stim container. You may get to this priceless artefact with a well-placed double jump, setting the stage for your upcoming conflicts. You can also employ BD-1's electro dart to move the rotating wall.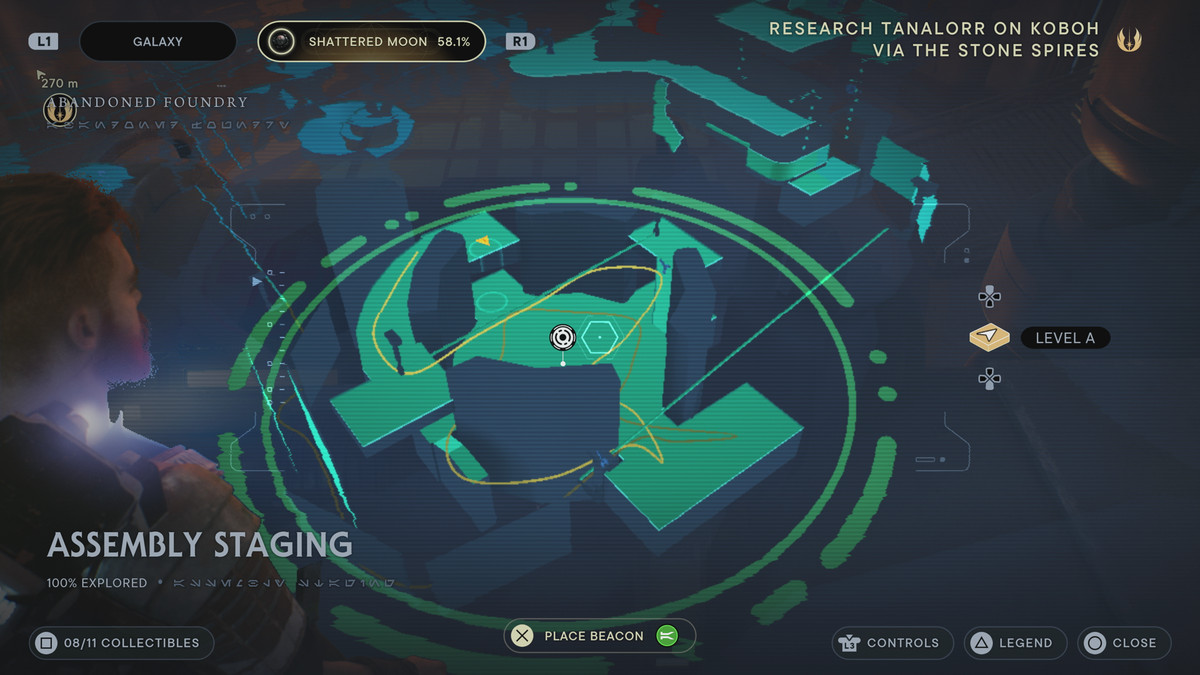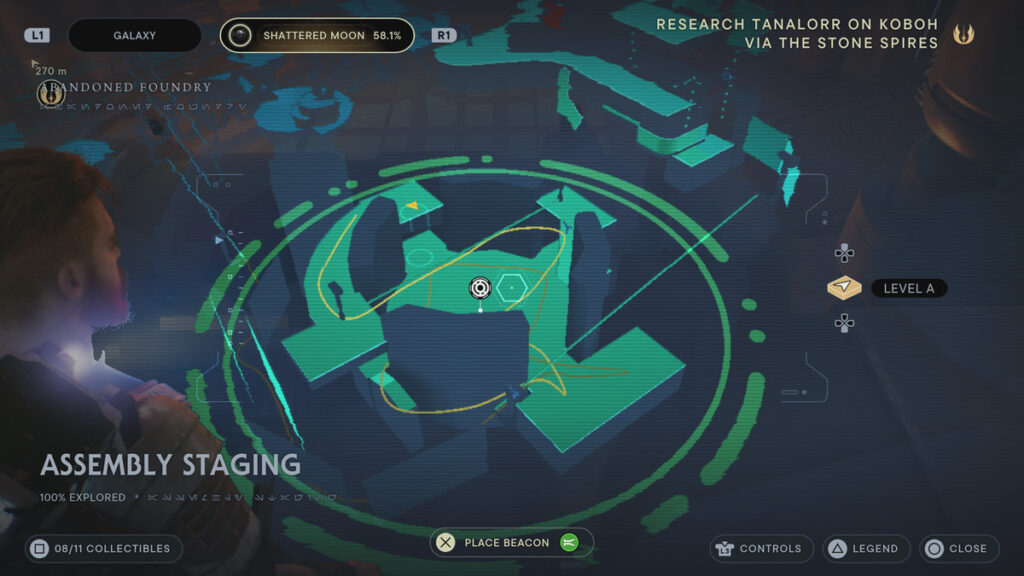 Jedi survivor stim locations: A Sanctuary of Upgrades
Cal's voyage, a refuge for tired travellers, is a crucial node. You'll unlock stim upgrades as you complete the story objectives, and you may trade them in for skill points you've worked so hard to achieve. You can increase your stim capacity in Doma's Shop as you shop stim, allowing you to carry extra stims that come in handy in challenging combat scenarios.
Jedi Survivor Stim Canisters locations: Nature's Tranquil Beauty
Another stim canister spot can be found in Foothill Falls' verdant surroundings. Look for Jedi survivor Stim locations and hidden passages that a trained Jedi can reach using double leaps and the Force as you cross the environment. This peaceful setting conceals a stim canister that proves Cal's increasing strength and overcoming difficulties.
Related: The Super Mario Bros. Movie Gets Peacock Release Date
Jedi Survivor stim locations: Testing Your Limits
You will meet security droids the Empire sent out to obstruct your path along your adventure. You can also get some security or battle droids from Coruscant Stim near Undercity Meats. These fearsome foes guard priceless stim enhancements that could significantly increase Cal's survivability. The ability to carry additional stims increases your odds of surviving these bouts while challenging your combat skills.
Jedi survivor stim locations: Amidst the Treetops
The woodland Array, perched above the woodland floor, contains a health stim upgrade location that calls for adept navigation and astute observation. Cal can get here and get a health upgrade using zip lines and the Force, strengthening his will to uphold the Jedi lineage.
Jedi survivor stim locations: A Place of Reflection
Cal discovers Sheltered Hollow, a place rich with old knowledge, as his journey leads him to new heights. Another stun canister is located here, in the serene isolation. Cal is given the strength to fight after a brief reprieve from the difficulties of the galaxy in this peaceful haven. The journey of a Jedi survivor is one of danger and difficulty, but it is also one of development, learning, and steadfast resolve. Cal Kestis is a prime example of the Jedi Order's fortitude as he perseveres through his difficulties. To succeed in his mission, he must carefully investigate stim spots and acquire stim upgrades in a planned manner.
Each stim canister is a testament to Cal's development and dedication to bringing optimism back to the galaxy, from the perilous Viscid Bog to the peaceful Sheltered Hollow. Cal's command of the Force, quadruple jumps, zip lines, and use of health stims are beacons of his unyielding spirit in the face of tremendous odds. The acquisition of these stims transforms as players accompany Cal on his adventure into more than just a means of survival; it also serves as a reflection of his development as a Jedi and a representation of the lineage he upholds.
The Jedi Survivor stim location guide is a history of Cal Kestis' development as a fighter and his unwavering commitment to the Jedi way, not just a list of coordinates. May the Force lead you and light the darkness that seeks to swallow it as you travel the galaxy and discover the hidden power inside. Let us know your positive feedback on this guide to Jedi Chamber locations.
Related: GTA 6 Release Date, Gameplay, Weapons, Price, Maps, Storyline, and More