Railway Empire 2, the popular railroad simulation game's sequel, will release in 2023, giving players a richer and more complex simulation of the railway industry. The game, developed by Gaming Minds Studios and published by Kalypso Media, promises to be more realistic and enjoyable for lovers of the genre. 
Release of Railway Empire 2
Railway Empire 2 will release on May 25, 2023, for PlayStation 4, PlayStation 5, Xbox One, Xbox Series S|X, and PC. However, an official release for Nintendo Switch hasn't been announced yet. It is expected that the game will release later in 2023. 
What to Expect from Railway Empire 2?
The game will appeal to newcomers and veterans thanks to enhanced graphics, a more extensive selection of trains and wagons, and new gaming elements.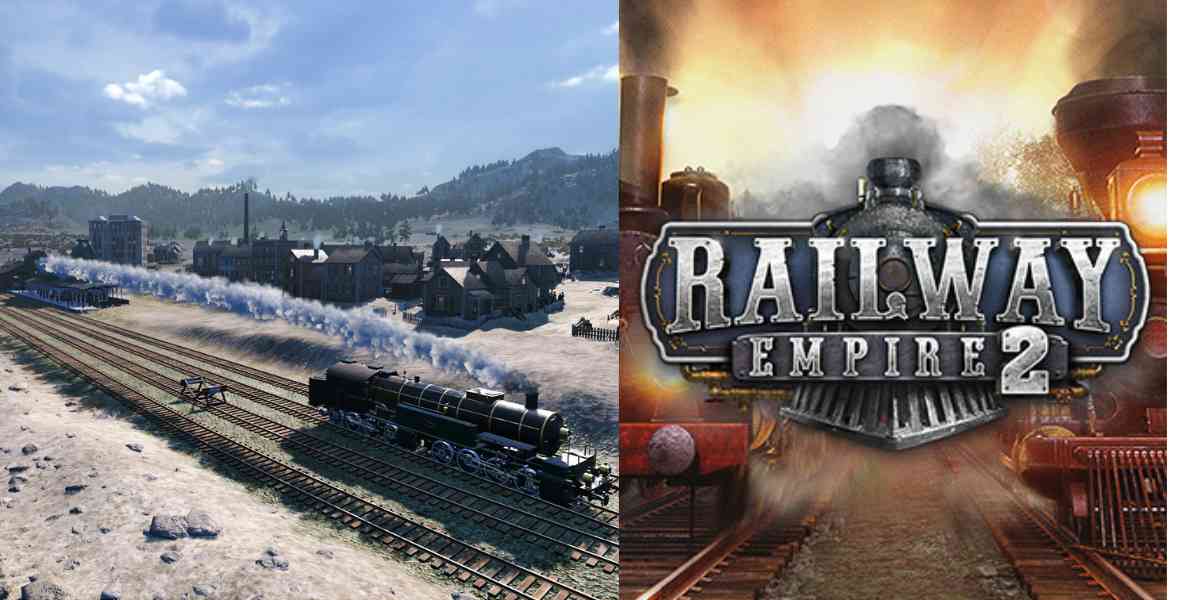 Dynamic weather systems are a significant addition to the game. Rain, snow, and other weather conditions will affect real-time gaming, altering visibility, train speeds, and even the state of the tracks. Gamers will have to carefully plan their routes and quickly adjust to shifting conditions, adding a new level of complexity to the game.
Related: Elden Ring DLC Expected Release Date and New Expansion News
Railway Empire 2 will provide a more in-depth financial simulation in addition to these additional capabilities. Players must manage their resources, interact with other businesses and governmental organizations, and balance their budgets to ensure their railway empire's achievement. They must also negotiate the complicated worlds of finance and politics, which will involve thoughtful preparation and strategic thinking.
Features Available in Railway Empire 2
The care taken with the trains and carriages is one of Railway Empire 2's most captivating features. Players will have recourse to many old and new trains, each with special advantages and disadvantages. 
There is something for everyone in this game, from the classic steam engines of the 19th century to the elegant, high-speed trains of the present period.
Of course, a robust multiplayer experience is a necessity for any railway simulation game. 
To create the most prosperous railway empire, players can cooperate or compete with one another in Railway Empire 2's co-op and competition multiplayer modes.
Related: The PS5, PS4, Xbox One, and Switch versions of Marfusha will be Available on April 6th.
Additonally, the larger map is one of Railway Empire 2's most intriguing new features. Players can now construct their railroads throughout a broad geography ranging from the American Southwest's deserts to Siberia's freezing tundras. Players will need to modify their techniques to each zone's specific topography and climate because each one presents different opportunities and obstacles, making Railway Empire 2 even more exciting. 
Characters in Railway Empire 2
As they expand their railway empires, players will run into various personalities in the game. 
The player, who plays the role of a railway tycoon, must establish and manage a wealthy railway empire.

Employees – The player can appoint engineers, conductors, and maintenance personnel to work on his railroad.

Competitors: The player will encounter competing railroad firms seeking dominance in the profitable railway sector.

Government Officials: The player must negotiate with government representatives to get important contracts and licenses while navigating the convoluted realm of politics.

Customers – The railway empire of the player's success hinges on its capacity to draw in and keep customers.

Historical Figures: The game includes several historical railway sector figures.
Related: Injustice 3: Release Date, Characters, and Leaks
Overall, Railway Empire 2 is a respectable continuation of the first game. It promises to provide a richer and more fascinating experience, thanks to its larger area, weather systems, and improved economic simulation.