In a thrilling expansion of its game roster, Sony has unveiled a captivating array of 15 games set to join the official lineup, becoming available starting August 15, 2023. This diverse collection of games promises an enthralling gaming experience for players across the globe. Let's delve into the key highlights of these upcoming titles without further ado.
Premium Section Highlights
Among the esteemed selection, three titles will be released under the Premium section, ensuring an enriched gaming experience:
MediEvil: Resurrection (PSP): Embark on an epic adventure as you navigate the world of MediEvil, engaging in combat and overcoming challenges on your quest.
Ape Escape: On the Loose (PSP): Dive into the zany world of Ape Escape, where you'll embark on a mission to capture mischievous monkeys running amok.
Pursuit Force: Extreme Justice (PSP): Join an elite police unit as you chase down criminals in high-speed pursuits, employing thrilling action-packed tactics.
Related: PS5 Slim Rumored Release Date, Price, Design and More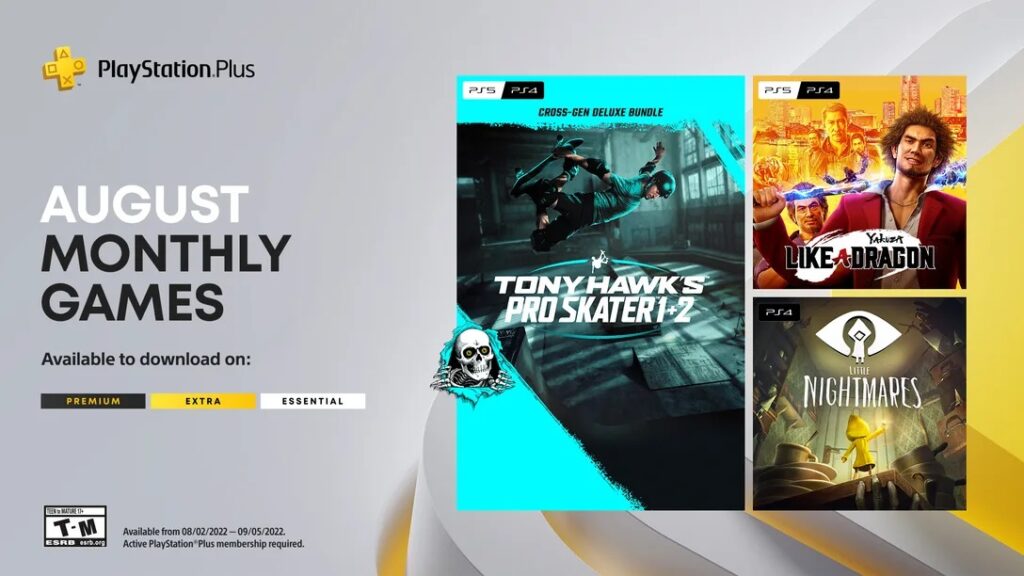 Related: The Super Mario Bros. Movie Gets Peacock Release Date
PS Plus Extra Selection
The remaining titles, categorized under PS Plus Extra, encompass a wide range of genres and gameplay experiences:
Sea of Stars: Immerse yourself in a captivating role-playing adventure by Sabotage Studio, where you'll embark on a journey to defeat an evil alchemist alongside a cast of unique characters.
Moving Out 2: Navigate the quirky town of Packmore, employing physics-based mechanics to relocate houses into moving vans, solo or in cooperative multiplayer mode.
Destiny 2: The Witch Queen: Embark on an interstellar journey as a space wizard caught between powerful deities, engaging in exhilarating gunplay and unravelling a complex narrative.
Lost Judgment: Uncover the enigmatic secrets of Yokohama's high school in this action-adventure title as you delve into a web of intrigue and mystery.
Destroy All Humans 2 Reprobed: Step into the shoes of Crypto and embark on a globetrotting mission, completing various tasks and objectives worldwide.
Two Point Hospital: Jumbo Edition: Channel your inner hospital manager as you design and operate your medical facility, making crucial decisions to ensure its success.
Source of Madness: Embark on a dark and procedural adventure as an Acolyte, navigating a world shaped by procedural generation and AI machine learning.
Cursed to Golf: Experience golf like never before, combining professional gameplay with survival elements, culminating in an exciting golfing purgatory challenge.
Dreams: Immerse yourself in a world of creativity, experiencing dreams crafted by Media Molecule and the community, and even design your plans.
Other PS Plus Extra Games: Hotel Transylvania: Scary-Tale Adventures, Lawn Mowing Simulator – Landmark Edition, Spellforce III Reforced, and Midnight Fight Express.
A Gaming Odyssey Awaits
This collection of games promises to deliver an unforgettable gaming experience, catering to diverse tastes and preferences. Whether you're a fan of role-playing, adventure, simulation, or creative gameplay, the upcoming titles offer a captivating journey into the realms of imagination and excitement.
Stay tuned for further details and updates, as August 15, 2023, marks the commencement of a new chapter in gaming excellence.
Related: GTA 6 Release Date, Gameplay, Weapons, Price, Maps, Storyline, and More