Netflix recently ventured into the interactive gaming industry as part of an expansion of its entertainment empire beyond films and TV series. Netflix Games 2023 has taken a risk by offering games that blur the boundary between passive viewing and active engagement as a streaming service renowned for its unique content.
Netflix has kept pushing the boundaries of interactive entertainment in 2023 by providing its members with a wide selection of thrilling new games. This article will examine the top new Netflix Games 2023, highlighting their distinctive qualities, compelling stories, and immersive gameplay slated to revolutionize the gaming market.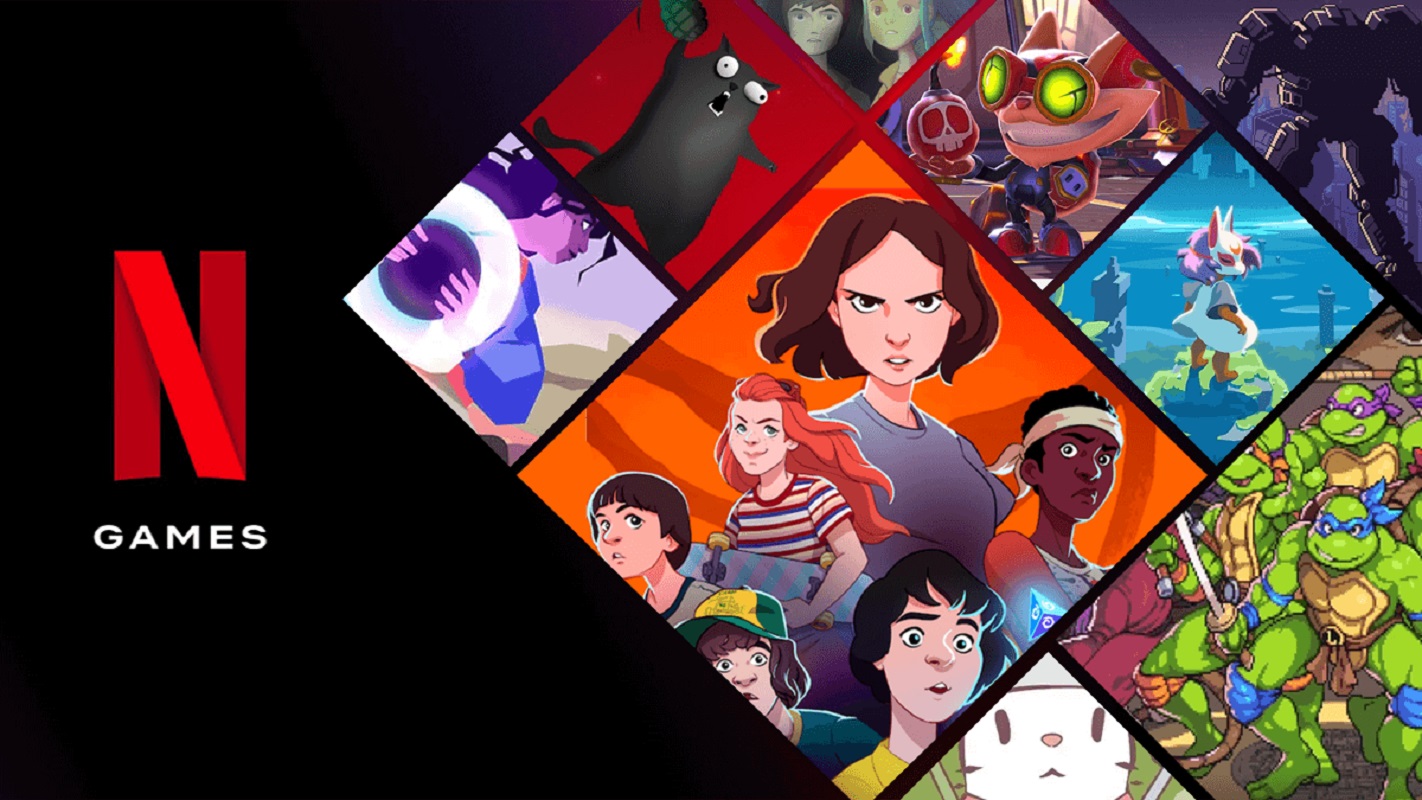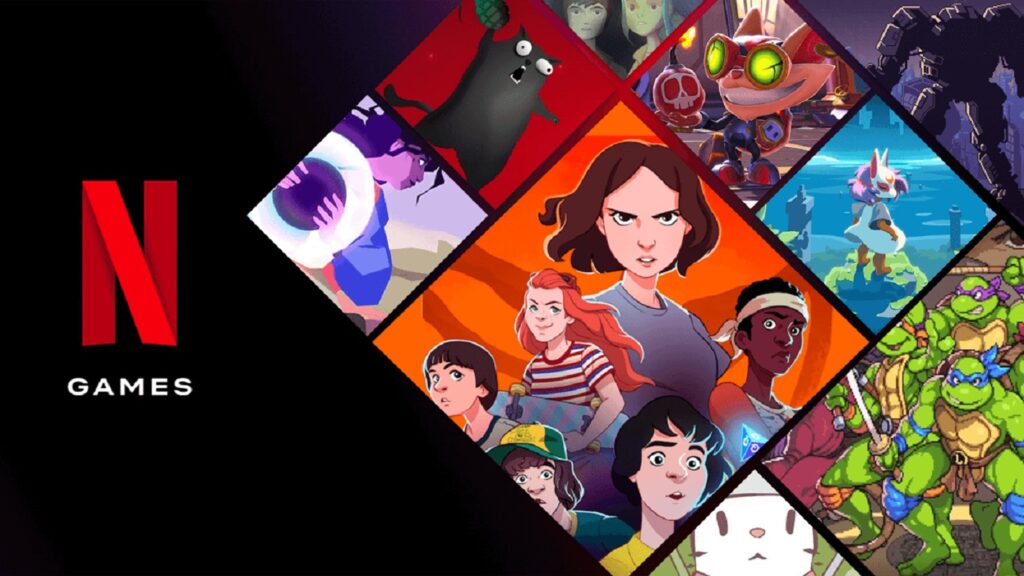 Best new Netflix Games 2023
Teenage Mutant Ninja Turtles: Shredder's Revenge.
Let's begin with Teenage Mutant Ninja Turtles: Shredder's Revenge, arguably the most giant Netflix game, released in 2023. The legendary IP is making a comeback with TMNT: Shredder's Revenge, which will be available on Netflix in December 2022. The iconic IP first debuted in arcade games back in the 1980s. The conversion of this beat-'em-up game from a console/PC game to a mobile game is astounding, given how well this game runs on smartphones.
This game was one of the first ones that Netflix Games 2023 acquired and put into its library of video games in January 2023. The beat-'em-up game TMNT: Shredder's Revenge is entertaining and plays incredibly well with touch controls.
Valiant Hearts Coming Home
"Valiant Hearts Coming Home" is a World War One game set in 1917 and is a direct sequel to the first "Valiant Hearts the Great War" developed by the original Ubisoft team. Two brothers are the main characters of the game's narrative, who are "trying to survive in the trenches with over valiant hearts to find their way home."
Valiant Hearts Coming Home expands on the ideas given in the original game, which is still regarded as a masterpiece in the war game genre and is puzzle-based rather than fighting-based, like most war games. Another game launched in January 2023 is Valiant Hearts Coming Home, the first of three Ubisoft titles coming to Netflix.
Laya's Horizon
Pay attention to this Netflix Games 2023, even if many Netflix members most likely passed it by. The creators of Alto's Odyssey and the fantastic Netflix game Lucky Luna, Snowman, have released a new game called Laya's Horizon. In this game, you play as the character "Laya" and Fly around using a unique set of touch controls. You may fly through rings, jump off buildings, and soar. Laya's Horizon was eagerly added to Netflix on May 2, and ever since then, both the Discord server and the Netflix Gamers community have rated it as one of their top favourites.
Shovel Knight Pocket Dungeon
This is the newest game on the list and undoubtedly one of the most entertaining puzzle games available on Netflix. Initially released for the Nintendo Switch, this game is now playable on mobile phones, thanks to Netflix Games 2023. This game is a sequel to the well-known independent hit Shovel Knight.
One of the most captivating puzzle games on Netflix Games 2023 features fantastic retro graphics: Shovel Knight Pocket Dungeon. The game is ideal for a coffee break despite occasional bugs and irksome peculiarities.
Terra Nil
Considering some of the other games that have been made available on Netflix Games 2023 so far this year, this might seem like a surprising inclusion, but bear with me.
In Terra Nil, dubbed a "reverse city builder," you take control of the wasteland and attempt to restore the landscape to its former splendour rather than creating a metropolis as you could in a game like City Skylines.
In March, Terra Nil went public, which came as a pleasant surprise. Even though the game usually sells for around $30 on websites like Steam, it was one of the first day and date releases on Netflix Games and was made available for free.
Into the Dead 2: Unleashed
More times than we want to count have been spent washing and wringing out zombie games. Still, very few of them—especially on Android and iOS, which have nothing to be proud of—have had a real influence on the gaming monopoly. On the other hand, Into the Dead 2 is a title it can be proud of because it blends an engaging on-rails experience with a somewhat exciting tale. And don't get me wrong, it isn't quite as good as Rush of Blood, but it manages to implement all the same fundamental aspects on a much smaller scale, doing it admirably.
In Into the Dead 2: Unleashed, wayward survivor risks confronting the dead to find his lonely family. Players are welcome to participate in this mission and aid in putting an end to flesh-eating hordes in an action-packed, demonic-hungry on-rails journey. How far are you willing to go to see your family once more? There is a valley of flesh and blood between you and your flesh and blood. It is one of the best games among Netflix Games 2023.
Related: Metal Gear Solid 3 Snake Eater Remake Announced
Twelve Minutes 
In the story-driven game Twelve Minutes, your job as the general manager of a recurrent time loop is to piece together the happenings involving a couple about to perish. You must strive to narrow down the details and piece together a timeline since you only have twelve minutes left,
your flat is filled with hints, and a knock on the door will inevitably result in your untimely death. How many times will you need to spin the wheel before you reach the best potential result?
Even still, Twelve Minutes is a shorter game with the most elaborate storylines. Instead, it's standard point-and-click, and once your mind starts working, it shines bright. Players are welcome to participate in this mission and aid in putting an end to flesh-eating hordes in an action-packed, demonic-hungry on-rails journey. Bite-sized brilliance, evident as day, and undoubtedly among the best independent games on Netflix Games 2023.
Related: When Cricket 24 Will Release? Check Features, licensed leagues, and more announcements
Townsmen: A Kingdom Rebuilt
You'll probably understand how Townsmen: A Kingdom Rebuilt works if you've played any city-building games with loose sandbox features. However, this Netflix version employs a much narrower palette that is almost Android-sized, in contrast to other full simulation games with an excessive number of elements. Almost anyone, seasoned or novice, can explore its medieval roots because of its more straightforward interface.
The city-building experience in A Kingdom Rebuilt is full-fat and has all the bells and whistles necessary to compete with even the most sophisticated games of its sort. Its basic notion is to turn a grassy strip of land into a magical community hub that is both profitable and constantly mobile. Naturally, it is totally up to you how you construct your medieval sanctuary and how well you can control resources, finances, and a sizable populace of devoted followers.
Highwater
Highwater is a brand-new action-adventure game exclusive to Netflix Games 2023. It is also one of the most visually appealing independent games available on the platform. It stands out as one of the most attractive because of its vibrant world and fascinating post-apocalyptic biomes (not to mention the variety of heroes). Additionally, it offers a wide range of gaming aspects, from puzzle-solving to role-playing, action to open-world exploring.
In the video game Highwater, you play as four unexpected companions tied together for a dramatic occasion—the world's end. The squadron must work together to cheat, battle, and charter their way to the citadel and face their anxieties of being left behind while the globe burns to ashes. The billionaire's plans to flee were publicly subject and are now available for survivors to take advantage of. 
Immortality
Immortality may seem similar to anybody who has already played one of Sam Barlow's interactive, slice-and-dice adventures. And rightly so, as the gameplay aspects are identical to those of the previous games by the same developer. Users have to look through an external hard disc containing clips connected to a certain mystery before connecting them to construct a chronology to do this.
Immortality centres on the disappearance of Marissa Marcel, a budding actress who, until her abduction, had established herself as a home away from home in the glittering world of Hollywood. It's your job to figure out what happened as the investigator with access to three of her unreleased films and an untouched drive full of rare interviews and behind-the-scenes video. What happened to Marissa Marcel? Who is she?
Following Netflix's entry into the gaming market in 2023, several outstanding titles have emerged that satisfy a variety of gaming inclinations. The most significant new Netflix Games 2023 have unquestionably left their mark in the gaming industry, with genres like mind-bending puzzles and competitive multiplayer experiences joining engrossing RPGs and action-adventure Netflix Games 2023. The commitment made by Netflix to offer its users top-notch interactive entertainment has culminated in these games. These games stand out for their captivating gameplay mechanics and gorgeous visuals and their seamless integration of interactive storytelling. 
Each game has a distinct and compelling narrative that immerses players in its setting and lets them actively influence the course of the story. By providing an interactive experience that crosses the gap between observing passive and active interaction, this creative method has changed the parameters of conventional gaming.
Related: What is Fortnite Chapter 4 Season 3 Release Date?