With Genshin Impact's newest update 3.7 currently under development, we've managed to get our hands on several leaks! While the new update will have several spectacular additions, our favorite one has to be the new Dendro character, Genshin Impact Kirara. The developers have already confirmed her arrival on the game's social media platforms. She will be an extremely powerful character with several unique qualities. Although the producers haven't released much about this character as of yet, we've heard some authentic rumors about her powers and you can find them all out below! 
Genshin Impact Kirara- Who is She? 
Kirara's character bio says that she is a worker at Komaniya Express, a famous delivery company. Her design is apparently inspired by a mythical creature from Japanese folklore. This creature, called Youkai, is known for its multiple tails!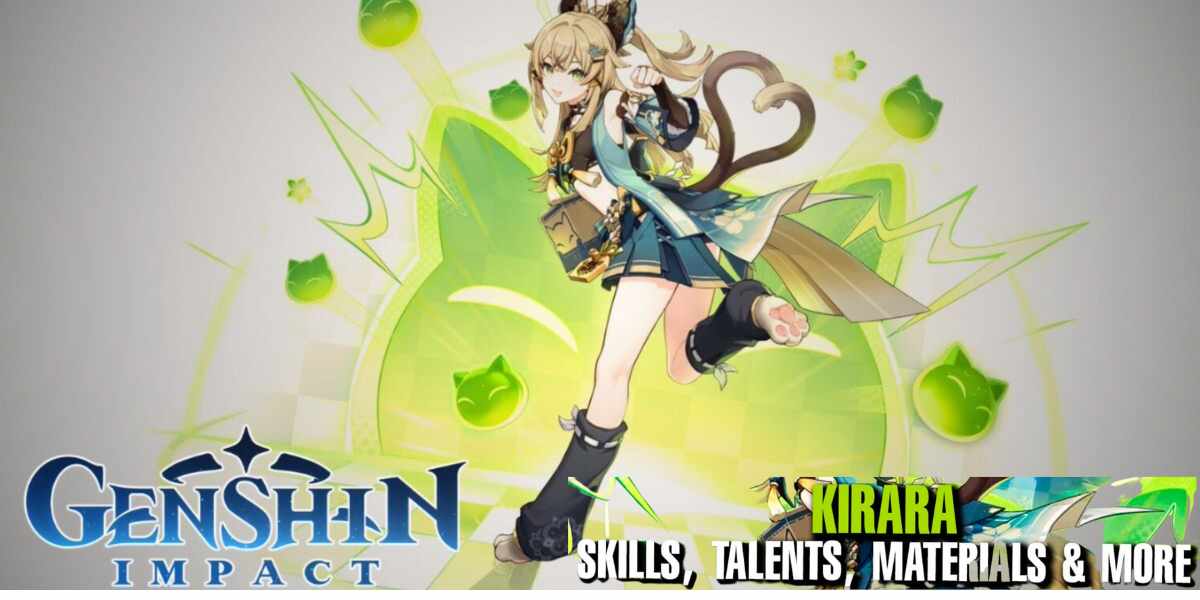 Genshin Impact Kirara is expected to be one of the game's most powerful characters with unique skills and abilities. According to rumors, she will be a four-star character. So, update 3.7 will most likely have four banner re-runs. 
Furthermore, Kirara is a Dendro sword user. She appears to be a shielder who is capable of yielding lethal Dendro damage to enemies. Her C6 will also make the All-Elemental DMG of her entire team much stronger. 
Genshin Impact Kirara Powers and Abilities 
A Genshin Impact Leaks subreddit revealed some exciting information about Kirara's powers and abilities! She will have a powerful elemental burst, allowing her to summon a small cat that goes wherever the active character goes and yields coordinated Dendro damage. The cat can also be equipped with a shield, hinting that it can take damage during battles.
Moreover, Genshin Impact Kirara will also be able to create a box that has a huge inside using her elemental burst. This cat can open its mouth to launch explosive bursts that cause dendro damage. Apart from damaging enemies, these bursts can also heal the player if there are no enemies nearby. 
While these leaks seem legit, it is important to note that the game developers haven't officially confirmed any of Kirara's powers and abilities. So, they are subject to change and we will be sure to update you guys if there are any changes! 
Other New Characters in Genshin Impact Update 3.7 
Apart from Genshin Impact Kirara, leaks suggest four other characters will be featured on the Limited Character Banner in update 3.7. These characters include Alhaitham, Yae Miko, Yoimiya, and Kazuha! All of them are S-tier picks in their respective roles