The highly anticipated partnership between Fortnite and Jujutsu Kaisen generates excitement among gaming enthusiasts and anime lovers. The crossover event promises a thrilling combination of Fortnite's dynamic gameplay and the captivating world of Jujutsu Kaisen. Here's a comprehensive breakdown of what to expect from this monumental collaboration:
Fortnite x Jujutsu Kaisen Collab Release Date
The Fortnite x Jujutsu Kaisen crossover is set to launch on Tuesday, August 8th, at 4 AM ET. Gamers worldwide are eagerly counting down the minutes until they can immerse themselves in this unique crossover experience. The fusion of Jujutsu Kaisen's captivating universe with Fortnite's action-packed gameplay is poised to create an unforgettable adventure.
Related: PS5 Slim Rumored Release Date, Price, Design and More
Fortnite x Jujutsu Kaisen Collab Skins and Outfits
One of the highlights of any Fortnite collaboration is the introduction of new skins and outfits. Players can look forward to diverse skins inspired by their favourite Jujutsu Kaisen characters. The development team has meticulously crafted these skins to capture the essence of each character. Picture yourself donning Yuji Itadori's iconic school uniform or engaging in battles as the enigmatic Satoru Gojo, complete with his distinctive blindfold. Jujutsu Kaisen and Fortnite fans are in for a treat with these expertly designed skins.
Related: The Super Mario Bros. Movie Gets Peacock Release Date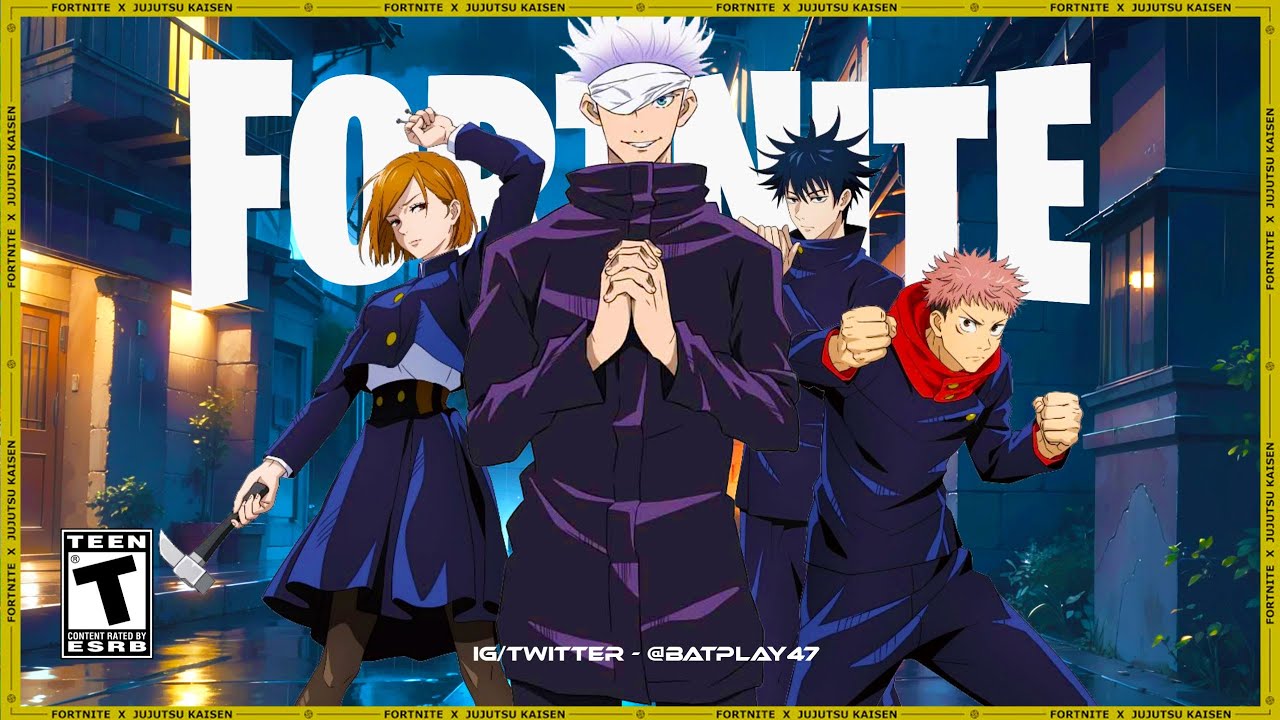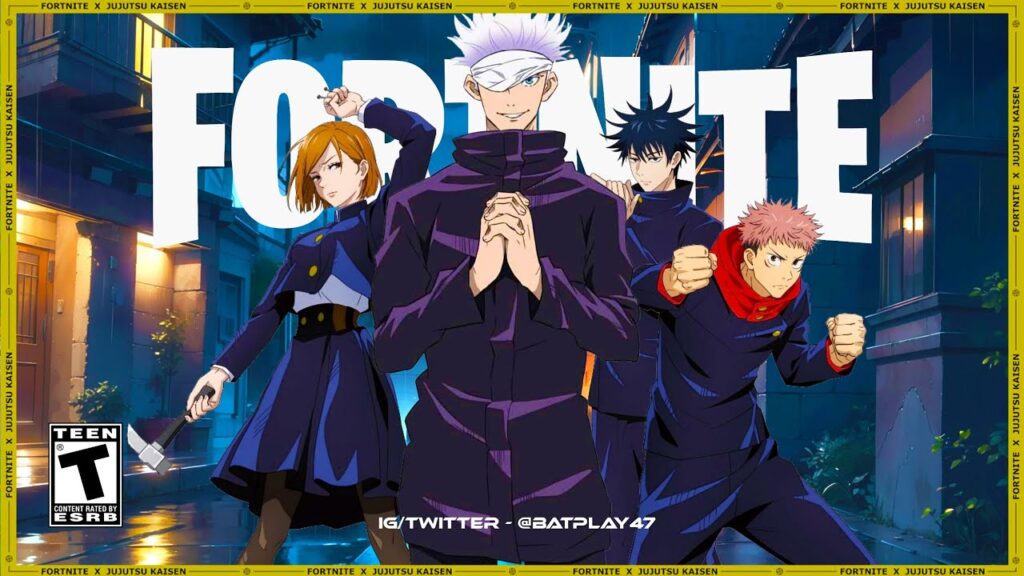 Map Changes and In-Game Events
The Fortnite x Jujutsu Kaisen crossover promises exciting map adjustments and in-game events. Epic Games has hinted at incorporating Jujutsu Kaisen-themed areas into the Fortnite universe, promising players intriguing surprises. Additionally, immersive in-game events tied to the Jujutsu Kaisen storyline are expected. These events allow players to delve deeper into the anime world while enjoying the fast-paced gameplay that Fortnite is known for.
Updates and Rewards
Beyond visual enhancements, the collaboration introduces a plethora of upgrades and rewards. Exclusive Jujutsu Kaisen-themed items such as emotes, weapon wraps, and back bling await players who participate in the event. These rewards serve as a badge of dedication and allow players to showcase their affection for both franchises.
Community Excitement
The Fortnite community has been excited since news of the collaboration broke. Fans have taken to social media to share speculations and predictions about the crossover, showcasing their enthusiasm. The widespread excitement is evident in the trending hashtag "Fortnite x Jujutsu Kaisen," which has gained traction across various platforms.
A Fusion to Remember
The Fortnite x Jujutsu Kaisen crossover promises an unforgettable experience that bridges the worlds of gaming and anime. With meticulously crafted skins, immersive map changes, captivating in-game events, and exclusive rewards, players are eagerly awaiting the upcoming release. As the launch date approaches, mark your calendars, set your alarms, and prepare for a one-of-a-kind adventure that will leave a lasting impression.
The upcoming Fortnite x Jujutsu Kaisen collaboration is primed to redefine gaming. Stay tuned for more updates as the event draws near, and gear up to unleash your inner fighter in Fortnite like never before.
Related: GTA 6 Release Date, Gameplay, Weapons, Price, Maps, Storyline, and More