Perfecting your Mario Kart 8 setup is a journey of experimentation and refinement. While there's no one-size-fits-all formula, a solid understanding of the game's mechanics and a discerning eye for optimal features will guide you towards constructing the ultimate kart that zooms past competitors. Let's explore this topic and the art of building the best Mario Kart 8 setup.
Building a Balanced Kart
Balance is critical when constructing your kart. Consider various elements such as characters, karts, gliders, and tires.
Select one that suits your style among the top 3 karts – Blue Falcon, Pipeframe, and Street. Opt for a level 3 Heavy class character, such as Bowser, Wario, Dry Bowser, or Morton. Gliders have less overall impact, so choose one that aligns with your preference. Prioritize slick tires for enhanced performance.
Keep in mind that not all combinations yield success. Building the perfect kart might be a trial-and-error process, but the rewards are well worth the effort.
Related: PS5 Slim Rumored Release Date, Price, Design and More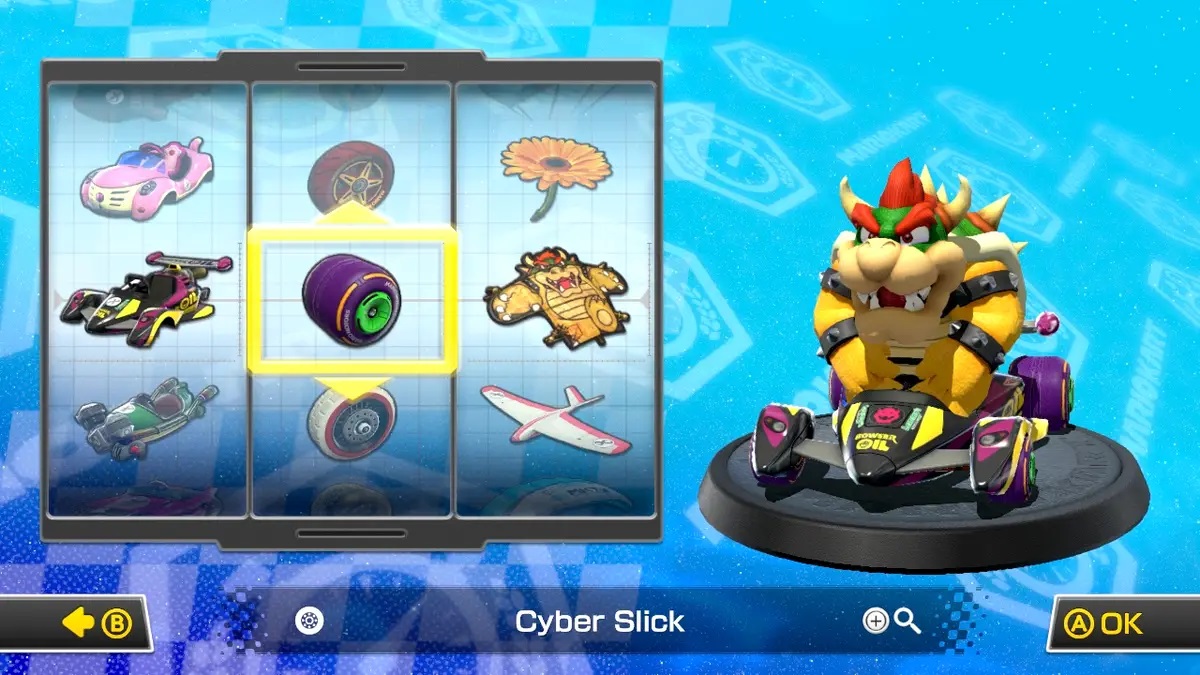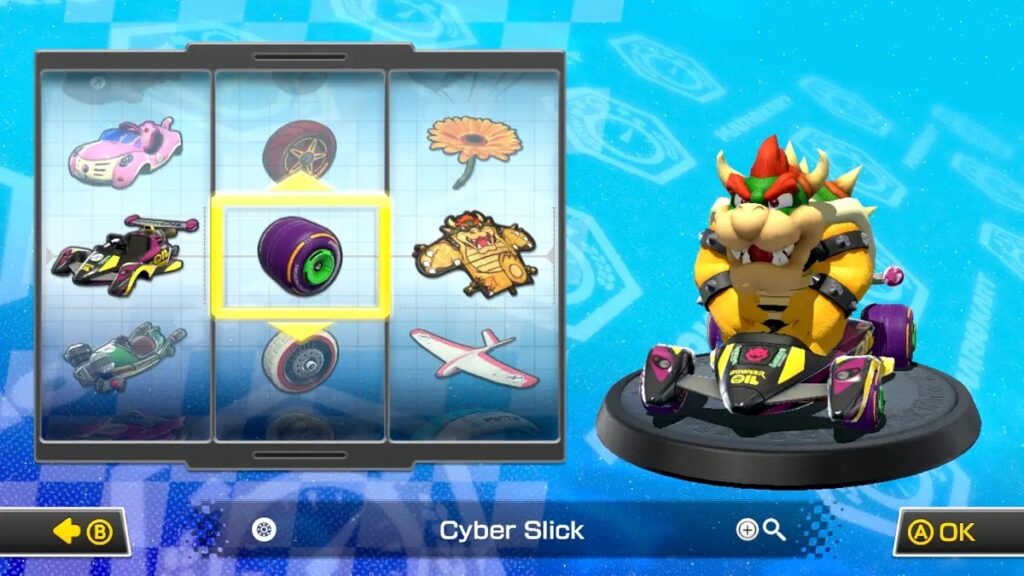 Related: The Super Mario Bros. Movie Gets Peacock Release Date
Some Optimal Combinations
Baby Daisy, Biddybuggy, Azure Roller Tires, and Paper Glider: This unexpected combo might surprise you with its performance, gradually improving over time.
Toadette, Flame Rider, Ancient Tires, and Flower Glider: If acceleration is your focus, this combination offers the best stats. The unique abilities of Toadette make handling easier.
Bowser, B Dasher, Gold Tires, and Super Glider: Bowser's heftiness ensures stability and enhanced speed for an optimal weight-speed ratio. Gold Tires boost stats and improve handling.
Bowser, Landship, Azure Roller Tires, and Hylian Kite: Achieve fast speed without sacrificing control. This combination boasts impressive traction and stability.
While there are numerous combinations to explore, these three have been handpicked for their performance:
Rosalina, P-Wing, Cyber Slick Tires, and Bowser Kite
Wario, Mercedes GLA, Gold Tires, and Wario Wing
Morton, Circuit Special, Slick Tires, and Plane Glider
With comprehensive knowledge of the best Mario Kart 8 setups, it's time to construct your ultimate kart. Stay tuned for more tips and updates to enhance your gameplay. Now, go out there and leave your competitors in the dust!
Related: GTA 6 Release Date, Gameplay, Weapons, Price, Maps, Storyline, and More