Yes, Baldur's Gate 3 works fine even on Steam Deck, and Valve has approved it, giving it a top-grade acclamation. You are ready to go if you play it, considering a few warnings and the minimum required storage the game demands. It is good news for the fans eager to carry the Baldur's Gate 3 Steam Deck RPG anywhere they go to experience the portable Dungeons & Dragons adventure. Yet, Larian Studios has only launched Natural 20 for the proper management, but still, a few gaps have made it unable to become a critical hit. Let's explore these limitations and how to run Baldur's Gate 3 Steam Deck smoothly.
Baldur's Gate 3 Steam Deck: A smooth journey between on the PC and the go
Larian Studios development, Baldur's Gate 3, has been available for early access for a long time and transformed a lot in recent years. It's an epic story that takes the players through the Forgotten Realms, lets you become friends with the beasts, and travels across the prime area where the Outer Plane's Philosophical forces and Inner Plane's physical forces have a strong balance. The plus point is now it enables the players to play the game Baldur's Gate 3 Steam Deck on their handheld gaming devices.
Related: PS5 Slim Rumored Release Date, Price, Design and More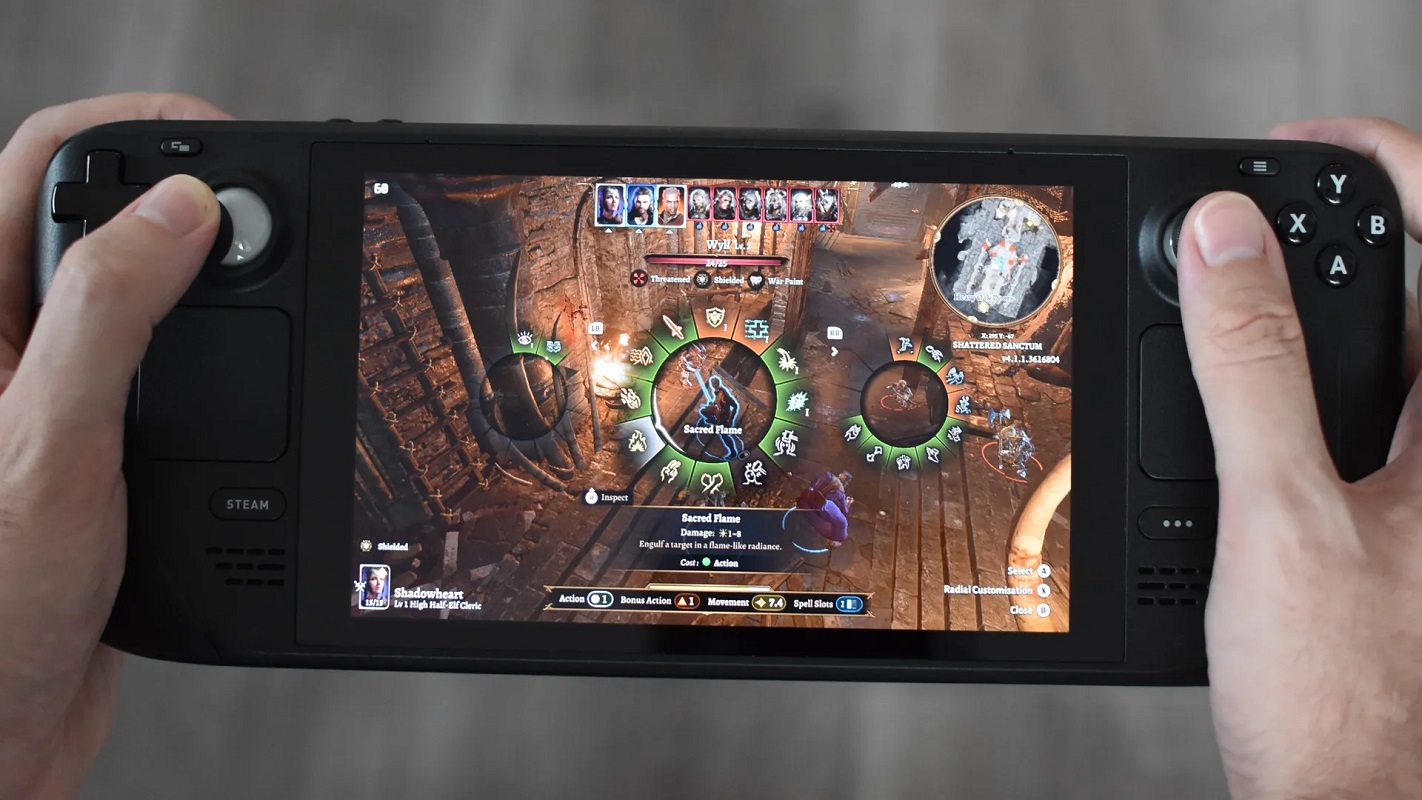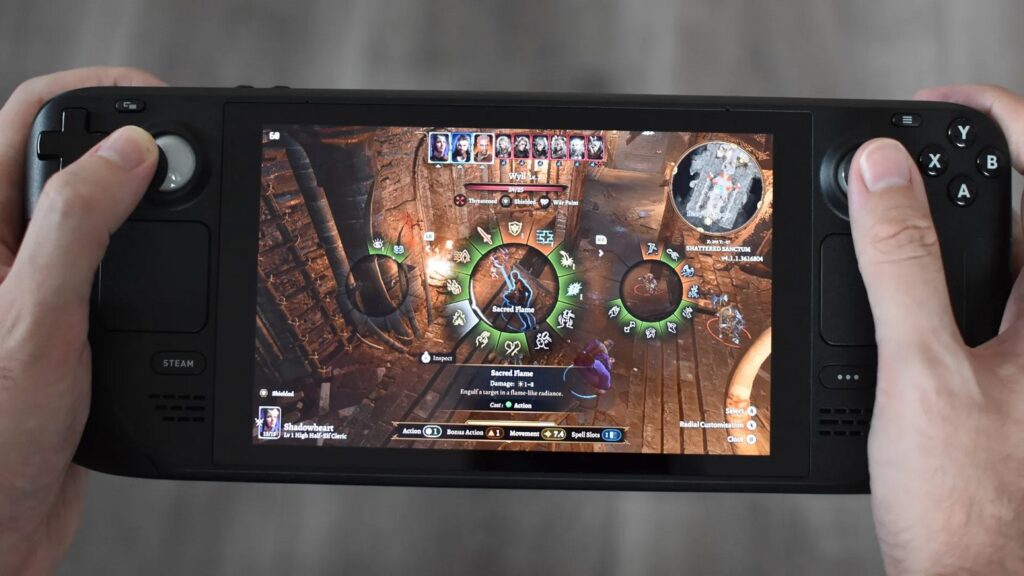 Fix the Caveats to Flawlessly Run Baldur's Gate 3 Steam Deck
It would be best if you employed the following factors to make your experience on Steam Deck worthwhile.
Related: The Super Mario Bros. Movie Gets Peacock Release Date
Baldur's Gate 3 Steam Deck System Requirements:
You all would have a brief idea that Baldur's Gate 3 Steam Deck requires a minimum of 150 GB of free storage to explore the Forgotten Realms; it's evident considering the expansive universe of Dungeons & Dragons. Yet, you can also get a microSD card for Steam Deck to play your favourite game even if you lack storage, like Lexar Play, Samsung Evo Plus, or SanDisk Extreme MicroSDXC.
Instead of running the default setting of the Baldur's Gate, you can employ the medium preset of RPG at 800p native to experience the Handheld gaming at a maximum frame rate of 30 – 40 fps. Lowering your screen refresh rate to 40Hz or below will be better to get the most out of this video game. However, it would be best to be cautious while doing it because it doesn't get stable at times, implying it may get low to even 20 fps or more frame rate drops. Yet, we hope that it will get better with time.
Baldur's Gate 3 Steam Deck: Graphical Fidelity for Perfect Image Resolution
Although you can use AMD FX Super Resolution or FSR, it increases the gaming performance to the extent that it decreases the visual effects that aren't even worth it. So we recommend you shut off the FSR 1.0 for now and wait a while for AMD FSR 2.0's addition on Baldur's Gate 3 for an ultra-quality image. It will work as FidelityFX Sharpening compared to the 1.0 version, which only destroys the game for the players. You can also access the proper guide to ensure performance and visual balance in the optimal settings of Baldur's Gate 3 Steam Deck.
So, we can safely say that meeting specific requirements and polishing it will make Baldur's Gate 3 one of the most popular Steam Deck games in the gaming community. The rationale is high fps and image resolution enriches the experience of this turn-based battle. Additionally, now that you know the compatibility of Baldur's Gate 3 with Steam Deck, you can skim through our other guides to be familiar with different gaming mechanics.
Related: GTA 6 Release Date, Gameplay, Weapons, Price, Maps, Storyline, and More