A list of the top armored core 6 builds that will work well in any situation has been put together, which includes the Titan Thunder Build, Medium Range Build, Close Range Build, Tank Build, and Aerial Dominator Build. We have chosen the best Armored Core 6 builds so you can run and finish the first missions without too much difficulty and while you can't acquire better pieces or energy weapons. This will expedite the process for you. You ought to think about farming for money in the meantime. Let's overview briefly to understand these armored core six builds better.
Armored Core 6 Builds: Medium-Range Build
In the initial missions of Armored Cores, running a medium-range build is a good choice. It is advantageous to use it. You can regularly inflict incoming damage from a safe distance, a valuable tactic to deploy in most confrontations. The drawback is that some foes, like the first big boss you encounter, may be more challenging to defeat than other setups. You want to pressure your opponents into allowing you to use your laser blade when using this construct.
Since this build isn't focused on quickly boosting out of attacks, do your best to maintain a safe distance from opponents. Tetrapod units are the most challenging adversaries you encounter early on in the game. Because you can maintain a safe space to escape tetrapod unit attacks while striking them with the linear rifle and both missile launchers, this build works well against them and can damage targets. Depending on the circumstance, a bazooka like the DF-BD-08 Tian-QIANG and DF-AR-08 Tian-QIANG can replace the pulse blade.
Related: PS5 Slim Rumored Release Date, Price, Design and More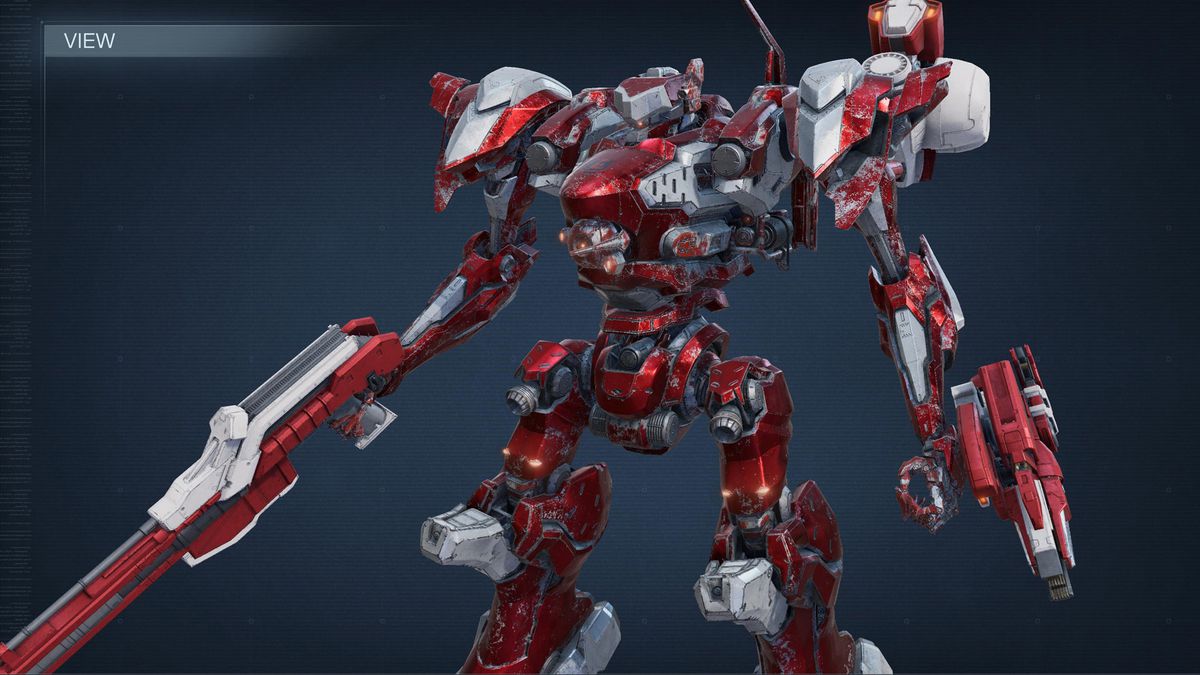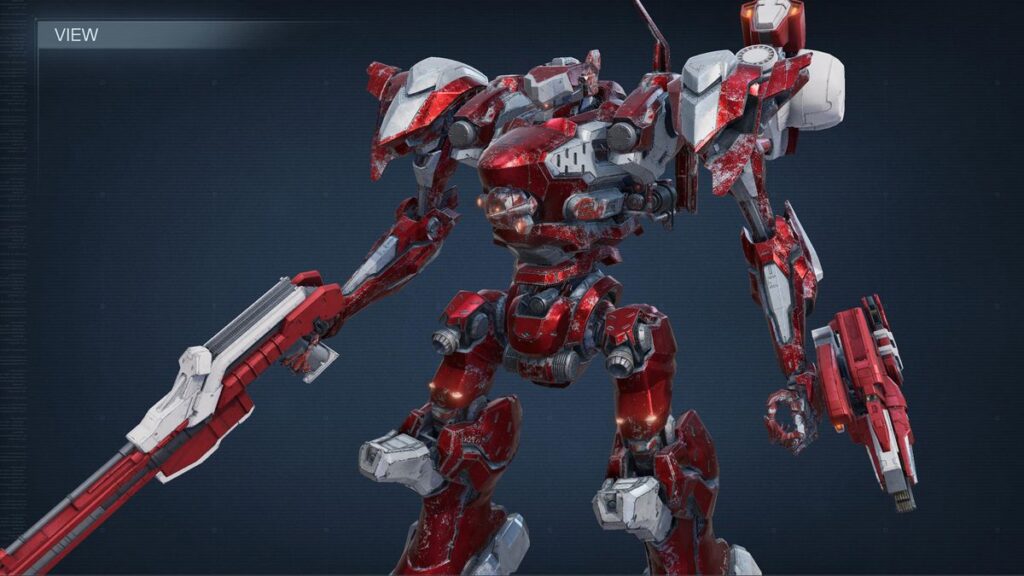 Armored Core 6 Builds: Close-Range Build
This alternative construct improves as the campaign continues, and you get new items and more money. This build is intended to keep foes under pressure by frequently engaging them in close combat. This build should be used after you become more comfortable with much control. The advantage of this build is that it can easily avoid most attacks, and since it won't use up a lot of energy, aerial maneuvering becomes more regular.
Additionally, you regain energy more quickly after lying down for a short period. However, you must be aware of a few elements of this build. This is a reasonably weak build; you can't take a lot of heavy damage output. This isn't necessarily a good thing because the dual MG-014 requires you to get near foes to attack them and give explosive damage to targets.
Related: The Super Mario Bros. Movie Gets Peacock Release Date
Armored Core 6 Builds: Tank Build
Due to several expensive components, this armored Core 6 build demands more money than the previous ones. Even yet, it has the benefit of taking heavy damage and taking a while to become stunned. Thanks to its sturdy construction, you may employ heavier weapons with this design. Tetrapod builds are more severe than other designs, but they allow you to hover more quickly than other Armored Core 6 builds because they have this particular leg. Hovering gives you a tactical advantage because only a small percentage of common adversaries can fly.
Additionally, it makes your life simpler while attempting to attack an enemy's weak spots. Use these build-in missions to battle multiple foes against immovable targets, like guns guarding objectives. Tetrapod legs are very effective with heavy weapons and tanks as they reduce recoil. Additionally, they let you move around while firing charged linear weapons. Depending on the enemy you're up against, though, all these heavy weapons may not be sufficient.
Related: GTA 6 Release Date, Gameplay, Weapons, Price, Maps, Storyline, and More
Armored Core 6 Builds The Aerial Dominator Build:
The Aerial Dominator Build allows players to command the air with unmatched might, bringing combat to the skies. With adaptable thrusters and anti-air weapons, this design soars above the battlefield, wreaking havoc on opponents on the ground. To succeed, the Aerial Dominator Build demands a great sense of location and knowledge of the three-dimensional environment.
Armored Core 6 Builds: HEAD HD-011 MELANDER or HD-012 MELANDER C3
If you have the pre-order bonus set, your choice of Heads depends totally on that. If not, the regular HD-011 MELANDER, which costs 75,000 COAM to buy in the shop, will suffice.
Armored Core 6 Builds: CORE BD-011 MELANDER or DF-BD-08 TIAN-QIANG
With this Armored Core VI build, you want to be able to take incoming damage while dealing a ton more damage to your adversaries. These two early core unlocks will help you do that. Get something from the shop for 195K or 390K COAM.
Armored Core 6 Builds: R-BACK UNIT and L-BACK UNIT Vvc-70VPM
In this Armored Core VI Build, the Plasma Missile Launcher Fires five rounds per hardpoint that cause lingering plasma rifle explosions on impact.
The skill of creating the ideal mech in the realm of Armored Core 6 builds goes beyond simple customization; it becomes a tribute to a player's tactical prowess and combat prowess. The Armored Core 6 builds mentioned above, which each cater to a different playstyle and method of combat, are just a tiny sample of the creative possibilities provided by Armored Core 6.