Bringing back drama, intense plot lines and exciting League of Legends lore, Arcane Season 2 is expected to break records and perhaps grab another Emmy or two like its predecessor! The new season was greenlit for production almost two years ago, and fans have impatiently been waiting for their favourite animated series to drop new episodes ever since. Unfortunately, we have some bad news regarding its release date as it faces significant delays! You can find out all about the tea recently spilt by Riot Game's CEO Nicolo Laurent regarding Arcane Season 2 and its release date below! 
Arcane Season 2 Release Date 
Unfortunately, we do not yet have the release date for Arcane Season 2. The new season has been under development since November 2021, but the producers have been incredibly tight-lipped about releasing any information. 
Fans initially expected the series to come out in 2022! However, CEO Nicolo Laurent revealed that this was never the plan! He said, "So yeah, we are working on #arcane season 2. 
The good news: you won't have to wait for six years (the time it took us to make season 1)
The bad news: it was not coming in 2022."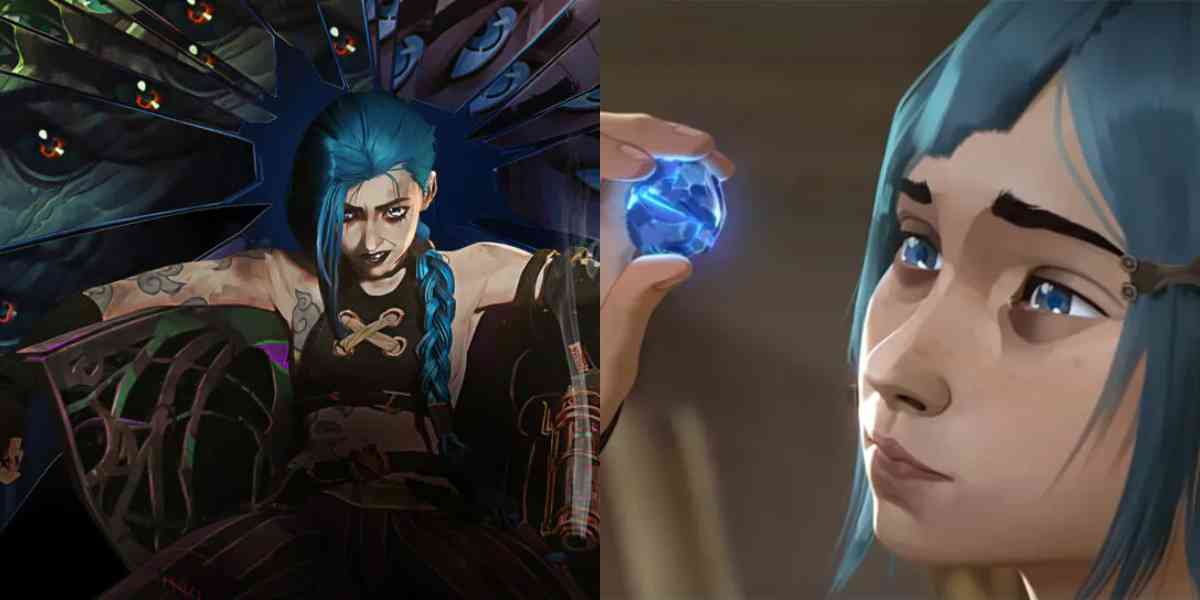 Moreover, Nicolo also recently confirmed that Arcane Season 2 wouldn't be dropping anytime soon; by anytime soon, he meant it won't debut in 2023! He revealed the reasons for the delays as ensuring good quality and starting development late due to the uncertainty around Season 1's success before its release.
Related: Cricket 24: Release Date, Licenses, Platforms & Everything We Know
 He said, "I just watched the third episode of Season 2 before my flight to China, so we're progressing. It is not ready yet, and there are two reasons for that. One, you want the quality; you just don't wanna rush, and so that takes time. So that's a good reason. The bad reason is, honestly, we didn't know if Season 1 would be a success… If I had known, we could have started Season 2 way earlier, but we didn't know, so we kind of waited a bit, and so now we're paying the price, so it's unfortunately not going to be this year." 
Arcane Season 2 Plot
Arcane Season 1's spectacular finale left us in complete shock and awe! Jinx's crystal rocket hits Piltover's council chamber as Jayce, Viktor, Mel, Cassandra, Salo, and several other main characters are trapped inside! The credits rolled before we could find out about the survivors. 
Unfortunately, some of the characters inside the chamber won't make it! Fans expect Mel and Cassandra to be amongst the dead victims, and they shared their thoughts on Reddit. This speculation is because a small frame glimpsed in Bridging the Rift episode 3 ( a docuseries with an in-depth discussion of season 1 and its production) might have revealed Cassandra's death. The frame scene was not featured in Season 1. So unless it is a deleted scene, it is probably part of the second season. 
Related: Hades 2 Latest Updates: Exploring Information On Release, Gameplay, and Trailers
However, the producers haven't confirmed anything regarding those who survived and those who succumbed to the explosion. 
If Cassandra and Mel die, Jayce and Caitlyn will seek Jinx out. It would probably also make Jayce return on his promise of giving Zaun its independence while also affecting Caitlyn's relationship with Vi (Jinx's sister).
 Additionally, Arcane's writer Amanda Overton revealed that Caitlyn is unaware of Vi and her friends blowing up Jayce's lab in the first season's opening act. If she finds out, this too may affect their relationship! Showrunner Alex Yee commented on the development of Caitlyn and Vi's relationship in Season 2, saying, "The way in which we wanted to roll that story out has always been sort of determined. What you will see in season 2 will be part of the big picture that we've had all along."
As for the war brewing between Zaun and Piltover, fans can expect it to take centre stage! Tensions were already high between the two nations, and Jinx's actions will probably worsen things.
All in all, Season 2 will be jam-packed with intense action and jaw-dropping plot twists! 
Arcane Season 2 Cast 
The producers have only confirmed three cast members till now, including:
Ella Purnell as Jinx- A dangerous Zaunite criminal who struggles to control herself and ends up attacking the Piltover's council chamber. 

Hailee Steinfeld is Vi-Jinx's sister who tries her best to help her sister. 

Katie Leung as Caitlyn- Vi's friend from the Pitlover nation. 
Their voices were featured in the season 2 announcement video, confirming their return. 
Related: SD Gundam Battle Alliance Review – Battle RPG Game Verdict
As for the other main characters, we are still not sure which ones will be returning. However, we expect Kevin Alejandro (Jayce Talis), Mick Wingert (Cecil B. Heimerdinger), and Reed Shannon (Ekko) to also return as part of Arcane Season 2's cast. 
Is there a Trailer? 
There is no trailer for Arcane Season 2 at the moment. However, with development in full swing, we expect to get one by the end of this year!