From adding personal touches to completely revamping your entire game, The Sims 4 Gameplay Mods offer it all! You can make slight alterations to your Sims' personality, create a wacky new career for it or turn it into a playboy who hooks up with a new girl every day; there are no limitations! 
Mods are created by international creators on ModTheSims which is a huge platform with millions of people creating new designs every other day. In fact, some of the biggest mod creators like KawaiiStacie and LittleMsSam have made so many creations that they have individual websites for displaying them! 
Unfortunately, not all mods work. They tend to get outdated as the game receives updates and adds new features. Thus, to make things easier to navigate, we've hunted down the best Sims 4 gameplay mods for 2022 and you can check them all out down below. Don't forget to read about All Cheats to Unlock Money, Skills and Life in The Sims 4.
How to Install The Sims 4 Gameplay Mods 
Installing The Sims 4 Gameplay Mods can be quite easy. However, this depends on how many tweaks you want to make to your game! If it's just a couple small ones, it'll barely take you a few minutes and minimum effort to install mods. On the other hand, if you want to make some major changes, you might have to put in a little extra elbow grease. After all, no pain, no gain! 
Every Sims 4 player has a Mods folder. This is created automatically after you first begin playing the game. It is located in Documents/Electronic Arts/The Sims 4/Mods. You will need it for installing new mods.
Firstly, download your desired mod folders. Next, drag and drop them into the Mods Folder in Sims 4. 
Make sure you've enabled mods in your game. This is done from the options menu in the game's settings. Enable the option that reads "Enable Custom Content and Mods" as well as the "Script Mods Allowed" option. Now, restart your game for these options to come into action. 
These are the basic steps for installing any new mods. However, some mods have some extra steps. Thus, make sure to check each mod's individual installation instructions! Additionally, keep in mind that some mods are dependent on other things. For example, some of them require meshes (the basic skeleton or outline of an object) created by other modders. Thus, you will also need to install the mod with the meshes along with your desired mod. 
The Best Sims 4 Gameplay Mods 
Each mod offers something unique. Some focus on giving the game more realistic features while others focus on adding the most bizarre fantasy features. Thus, it can be quite overwhelming to choose the right mod. 
We've narrowed it down to the 12 best Sims 4 mods. Now, it is up to you to decide which one meets your needs best.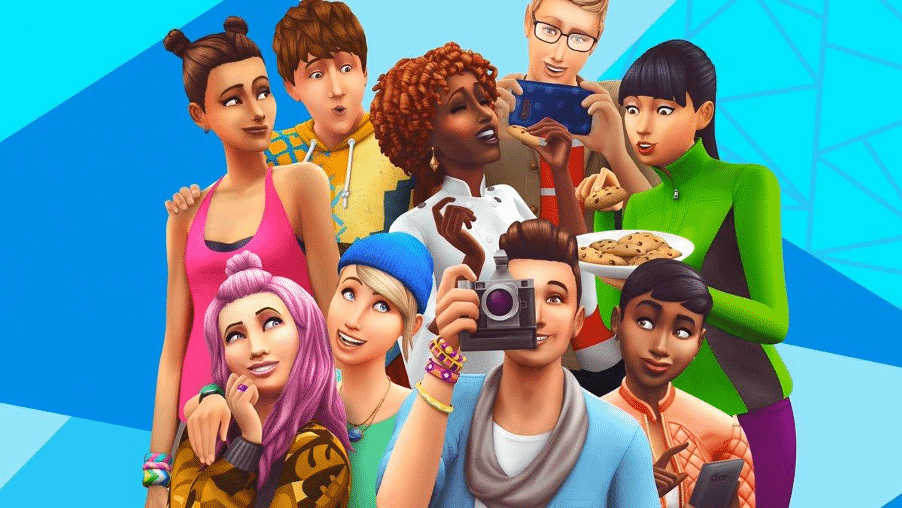 1. Realistic Birth
If you're tired of seeing babies birthed like robots, add the Realistic Childbirth mod created by PandaSalma and watch babies being birthed naturally. This mod is available in the Get to Work expansion. After enabling it, your pregnant Sim will go through all the stages of labor and have a natural delivery. Moreover, there is also an option for performing a C section to add a little more spice to your game.  
2. Meaningful Stories
Watching your Sim go from being happy to annoyed to crying all within the span of 30 seconds can be quite annoying. Their constant mood swings can be a little hard to deal with. To counter this, roBurky has created a Meaningful Stories Mod that gives Sims more realistic longer-lasting emotions. Your Sim will become overjoyed after just a kiss and may become depressed for ages after a bad breakup. Thus, everything you feel in real life, your Sim will too now! 
3. Have Some Personality Please! 
The meaningless conversations in Sims 4 is quite frustrating for all of us. Fortunately, PolarBearSims' Have Some Personality Please! might just be the perfect fix for this! 
This is an extensive mod that creates lots of changes to your Sims' interaction with others. It removes idle chitchatting and focuses on meaningful conversations. These conversations are governed by the relationship between your Sim and the other one along with their current moods and character traits. While you may have some pretty fun conversations using this mod, be prepared for some serious cat fights when your Sims don't get along! 
4. The Life Decider 
Want your NPC Sims to add a little more flavor to your game? Look no further than this fantastic mod created by KawaiiStacie. Now, your NPC characters will have careers, incomes, and a few extra skills. They won't be bland and boring. Additionally, your Sims will also enjoy some exclusive traits like having a sweet tooth, an unmanageable drinking problem, and bad cooking skills. Basically, it will be an average Joe who likes to binge eat cake, drink in the morning hours and cook inedible food! 
5. Deadly Toddlers
Toddlers in Sims 4 just tend to eat, sleep, play and drain your energy! However, with the Deadly Toddlers mod by Sacrificial mods installed, your Sims toddlers will turn into monsters like real-life children! They will look as cute as teddy bears but will stab you the first chance they get! 
6. Add New Traits
We were all a little upset when Sims 4 reduced the number of traits a Sim could have from 6 to 3. Fortunately, Chingyu1023 came to our rescue with their Add New Traits mod! Now, you can add more Creat-A-Sim traits and enjoy the same high standards set by Sims 3.
7. Go To School
The previous Sims game allowed you to follow your children to school. Unfortunately, this ability is not a part of Sims 4. You can still get it back through the Go To School mod created by Zerbu. You can now enjoy going to school with your children, learn anything you want from a teacher(NPC character) or even talk to the school counselor. Additionally, the principal also gives our emblems to the children. However, they must work hard to get these. Then, they can later exchange them for reward traits. 
8. Choose to Live Forever 
Jay Z was right when he said "I wanna live forever young." Now, your Sim can live forever too! You can stop your Sim from aging and dying via the eternal and immortal mods. They are created by vitopiresa. The former one prevents your Sims from aging while the latter one prevents death.
9. Mc Command Center 
If you want to become a Sims god, the Mc Command Center mod is perfect for you. Using it, you can alter everything in your neighborhood. You can even set the employment rates based on ages for everyone in your community. Moreover, you can discover all the pregnant Sims and even choose to abort babies. You can also alter the time required to complete activities including shortening the time that your Sim takes to shower and eat. 
10. Simulation Lag Fix 
Sims are known to stare at walls for hours. They also tend to get stuck while bobbing their head. This can take away the realistic feel of the game. Fortunately, you can fix this issue using the Simulation Lag Fix mod created by simmytheism. It stops your Sims from performing random off movements and getting stuck like that for hours. It also fixes time going back and slowing down. 
11. SimDa Dating App
Dating in Sims 4 can become quite boring and monotonous. However, the SimDa Dating App mod by LittleMsSam can fix it all! You can now go on blind dates and hook up with beautiful partners for one night. Moreover, there is also a specific dates option where you can choose the partner of your dreams from your Sims pool. 
12. SNBank
For all the money freaks, the SNBank Mod is the perfect option. It allows players to have complete control over their funds. They can deposit money or withdraw it from the Sims National Bank. Moreover, they can also manage their inheritance, and perform complex banking activities (child support alimony, bill payment, etc)