The DualSense Edge controller's first look is here, and it is incredible. With the DualSense Edge controller, your body will crumble as your mind collapses into madness. PlayStation unveils the details in a blog post on their official website. The design will give the player an edge in the game and provide the best experience. 
It creates a personalized controller experience due to its customizable software and hardware. 
The premium Sony DualSense controller will have two new function buttons on the bottom and two buttons at the back. It has an adjustable joystick and adaptive trigger buttons. Let's see what the new Sony DualSense Edge Wireless Controller offers. 
Feel as you play with DualSense Edge's haptic feedback and trigger buttons  
The hardware has so much to offer. Sony claims the DualSense Edge to be an ultra-customizable controller. Adaptive trigger buttons could be the most significant achievement of the PS5 DualSense controller. These adaptive triggers will help to immerse in the gaming world. Imagine playing Forza Horizon 5, Halo Infinite, or Fable with these adaptive triggers and haptic feedback.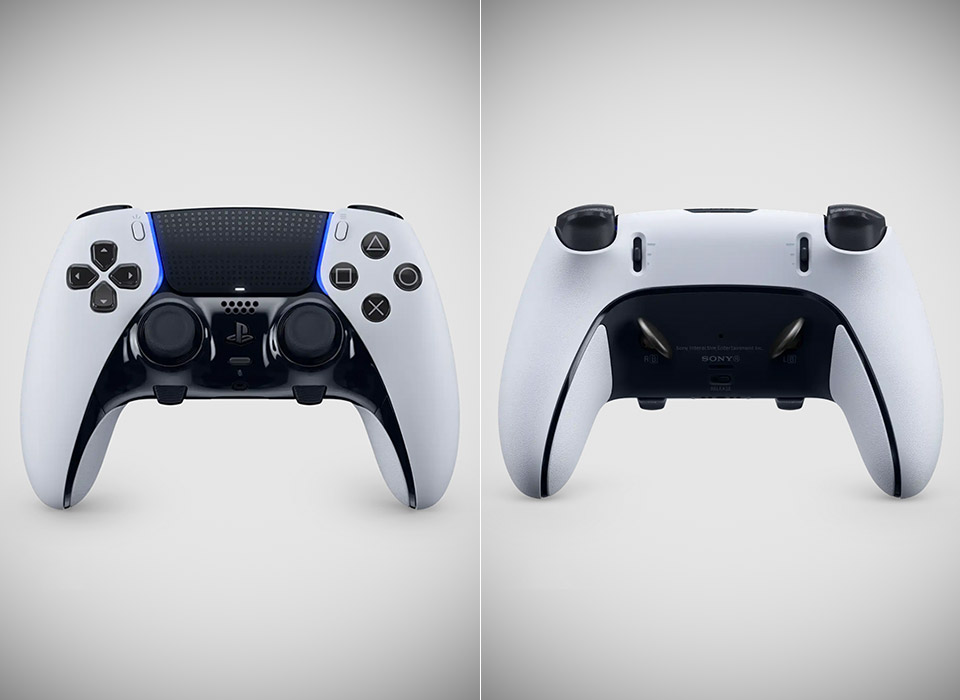 No words, video, or thread can justify what DualSense Edge controller provides to its users. According to Sony Product Director Aoki, adaptive triggers (R2 and L2) were the most used button on the previous PlayStation controller. They decided to find ways to utilize this button, and the results are awe-inspiring. 
PlayStation VR2 to launch in early 2023
Give your game controller a personal touch
It has numerous customizable features to make personalization easier. You can deactivate specific buttons or remap them according to your preference. Adjustable joysticks will help in identifying the aim and achieving it. You can also fine-tune the stick sensitivity (a feature Xbox is surely noting down.)
Save multiple profiles 
Once you give the controller your personalized touch, you can save it. Easy saving and even easier swapping will make your gaming experience incredible. 
DualSense Edge controller – One button assigned several tasks
This DualSense Edge Wireless Controller has a button "Fn" to perform these tasks: 
Swap between your control profiles 

Access the controller profile setting menu to iterate the game while staying focused on the in-game action

Chat balance 

Adjust volume
Controls at your fingertip
You can maintain your focus on the in-game action and maintain grip and stability simultaneously with the three swappable caps. 
Standard

High dome 

Low dome 
Replaceable stick modules 
You can play comfortably by replacing the stick module. 
All these features are cool. The controller comes with a USB Type C cable. But haptic feedback and trigger buttons got more attention than any other feature. People are excited, and the initial reveal is very promising.