Although it has not even been two full years since the PS5 was released, fans are already speculating about the next addition to the PlayStation Franchise, the PS6. Don't get me wrong, There is nothing bad with thinking about the future, right? Well, it seems Sony thinks the same way.
Sony has already trademarked names for 'PS6′,' PS7′, and all the way up to 'PS10'. Even though this does not give any hint about the PS6 itself, it confirms that Sony plans on releasing more consoles in the future.
Expected PlayStation 6 Release Date
Given the fact that PS5 was just released, we won't be getting a new PS for several years. However, if Sony does decide to go the same route with PS5 as they did with the PS4, we should expect the Pro and Slim version of the console midway through the cycle, i.e. 2023-2024. The Slim version will be smaller in size while having the same hardware, while the Pro version will have new updated hardware.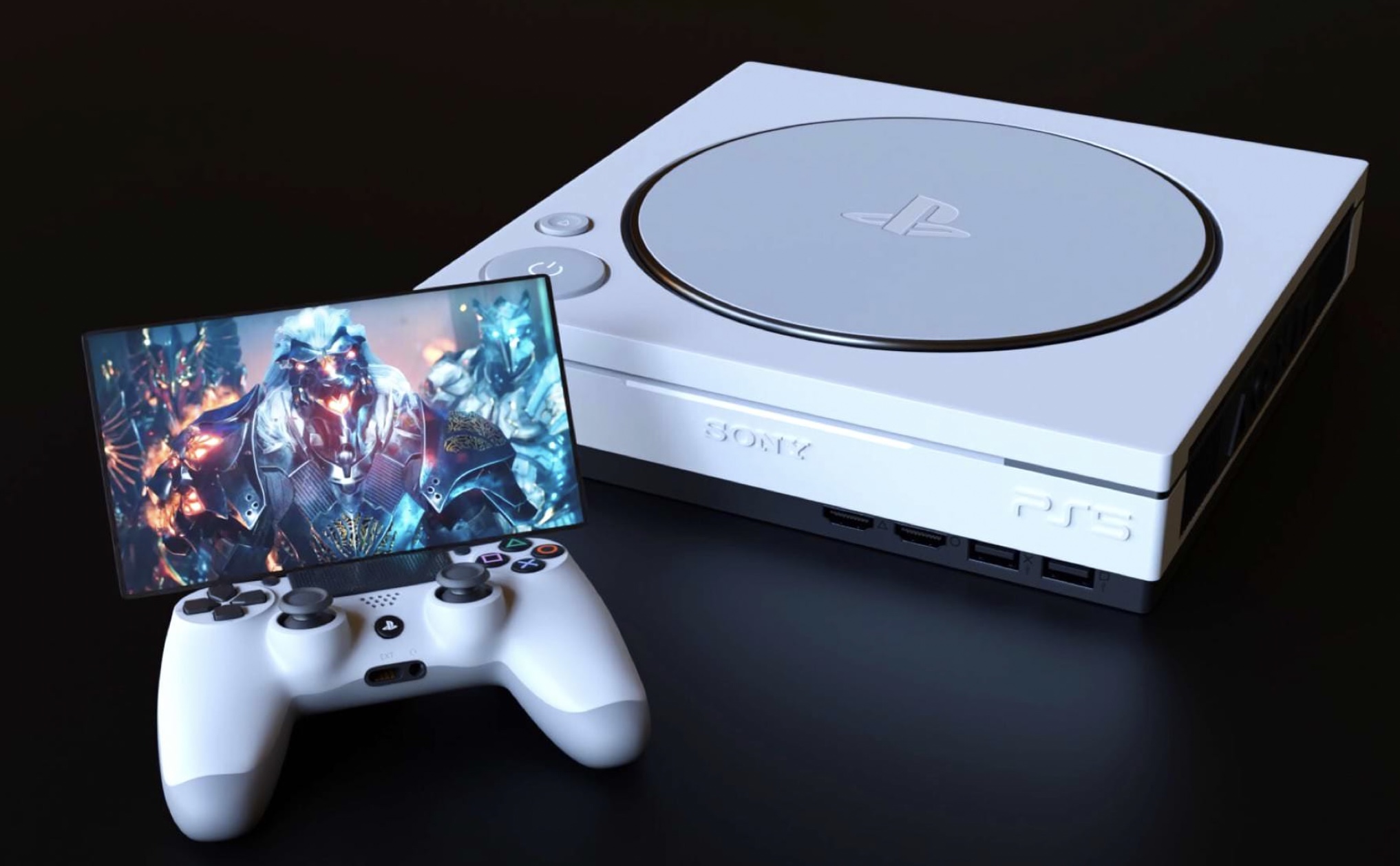 The past three PlayStations (3, 4, and 5) were released in 2006, 2013, and 2020 respectively. There is a 6-7 year gap between each, so we should expect the PS6 in 2026 or 2027. Sony's Executive VP of Hardware Engineering, Masayasu Ito, also hinted at this in an interview,
"Indeed, in the past, the cycle for a new platform was seven to 10 years, but in view of the very rapid development and evolution of technology, it's really a six to seven-year platform cycle".
It is expected that the PlayStation 6 Release date will be around the same dates as the PS5. This could be around November or December, right around the Holidays Season.
What do we want?
The PS5 has received mixed reviews up until now; some love it, some not as much. Here we have compiled a wishlist of features that fans around the Globe expect in the next edition.
Sony unveils DualSense Edge controller for PS5
Changes in Size
The one thing that stands out about the PS5 is its size. It is termed the biggest console in modern gaming history. Not many of us have the space on our shelves or desks to fit the huge PS5. It is also really annoying if you often take it to a friend's place to play, due to its enormous size.
We expect PS6 to be at least somewhat smaller than the PS5 in terms of size so more people can fit it in their setup.
Expandable Storage
Many new games are now being released with improved Graphics than before, which means that they occupy more space on your disk. With PS5's standard edition having only 825GB (technically 700GB because the system does take up a lot of storage), there is more need for space as some games alone take 100GB.
Although the PS5 does have expandable storage (kind of), it is not easily accessible, and the normal user can't do it without difficulty. Even if someone manages to do it, the PS5 only supports the new NVME SSDs, which are pretty expensive. For PS6, Sony should add a new system, e.g. a plug-and-go system for storage, or add more storage at first so that no one needs to increase it.
Bluetooth Audio Support
It is very weird that the PS5 does not have Bluetooth Audio Support for wireless headphones. Let alone 3rd party accessories. Even Playstation's own Pulse 3D headphones require a USB dongle to work with the console. The PS6 must have a built-in Bluetooth system so we can connect our favourite audio devices to it seamlessly.
Wireless Charging
A cool feature to add to the next console would be Wireless Charging for the Controller and the Headset. Currently, the controller needs to be charged either by a USB-C cable or the official charging dock. Sony could add a dedicated area for wirelessly charging the controller on the console. They may even take things to the next level by supporting wireless charging for phones too.
VR
Last but not least, PS6 will have next-gen VR support. PSVR2 is on the way and will be compatible with both the PS5 and PS6. It will have a huge resolution update compared to the current VR, which alone has many people excited. For now, It looks like VR gaming is the future of gaming. It is possible that VR headsets could come along with the PS6, just like controllers.
Playstation 6 Release Date – Conclusion
The PS6 is many years away from us, but people are already excited about it. The release date is expected to be around 2026 or 2027. In this article, we discussed all the details about the release of the PS6 and the potential new features it could have. These could be Bluetooth support and wireless charging. Although there is a long, long way until PS6, we are already excited, and we hope that you are too. Thank you for reading.