When Does MW2 Release? 
MW2 release date is almost upon us, and here's everything you need to know about it!  
Call of Duty: Modern Warfare 2 is one of the most awaited games of 2022. It is the latest addition to Activision's sensational series featuring first-person shooters. The upcoming game will include several spectacular features, including a special cooperative ops mode, a single-player campaign, and all other past online multiplayer modes. It will also update the Call of Duty Warzone and make it even better! 
So when can games access the new Call Of Duty game? What is the official release date? Keep on reading to find out! 
MW2 Release Date 
Call of Duty: Modern Warfare II has an official release date. It will debut on October 28, 2022, on Xbox, PlayStation and PC platforms. Additionally, fans can preorder the game for $70 from GameStop, Amazon and Best Buy. If they want a more exclusive version, fans can also opt for preordering the "Vault Edition" from Xbox and PlayStation stores. This $100 edition includes more downloadable content.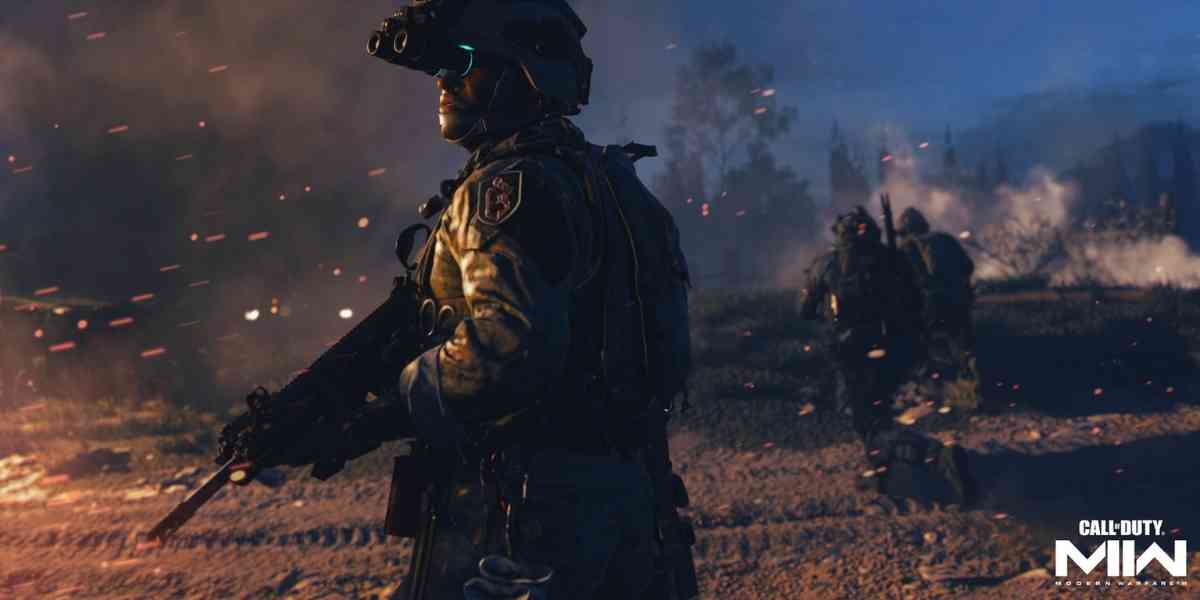 Preordering the MW2 game will allow gamers early access to it! They will get to play it a whole week before everyone else, on October 20. Additionally, they will also get access to "Deathknell," a legendary operator skin and "Bloodthirsty," a legendary weapon blueprint. 
MW2 Beta Crashing Continuously Crashing, How to Fix?
MW2 Warzone 2.0 Release Date 
While the early preorder campaign will launch on October 20 and the official game will launch on October 28, the special Warzone 2.0 will come out at a later date. It will debut on November 16, a few weeks after the game's release date. 
Warzone 2.0 will feature an exciting, free to play Battle Royale experience with an incredibly detailed new map. It will take place in Al Mazrah, a new dynamic map with insane rewards. The metropolitan location includes industrial areas, deserts, rocky peaks, rivers, coastal towns and an entire city. Thus, if you want to explore a landscape that has it all, you should definitely play the Warzone 2.0 as soon as it launches! 
Apart from its spectacular location, Warzone 2.0 will feature different forms of combat. It will present players with a new set of challenges that'll make the game more thrilling than ever! With underwater ambushes, piloting new vehicles and impressive ground loot, this battle royale game mode will be like no other! 
All the weapons in Modern Warfare 2 will be available for usage in Warzone 2.0. Both the games will include cross-progression. Additionally, the new battle royale game will give players the chance to play the DMZ mode, where they can enter battlefields and extract whatever gear they can. 
Trailers
A Modern Warfare 2 trailer announcing its arrival came out five months ago. It was followed by an artwork reveal and an ultimate team trailer in the next month. 
Check official trailer:
A Dark Water Level Gameplay came out in June 2022. It featured a team of players on boats and ships as they try to take down enemies using deadly weapons. Moreover, there are several other trailers, including World gameplay. Campaign early access, introducing Gunsmith, and multiplayer and Warzone 2.0. 
All the trailers offer exclusive insights into the upcoming game and its weapons and gaming experience. Additionally, you also get to see glimpses of new maps and gameplay features, including diving, swimming and fighting underwater battles! All in all, MW2 is expected to be the most mind-blowing addition to the Call of Duty series.