Wrestling fans and gamers alike eagerly anticipate the release of each new instalment in the WWE 2K series. There are rumours that WWE 2K24 is probably entering the market, considering that WWE 2K23 has been released. We examine prospective features, enhancements, and expectations for this eagerly awaited game as we explore the most recent rumours and game-related news.
WWE 2K24: Release Date and Next-Gen Consoles
It is expected that WWE 2K24 may come anytime around March 2024, considering that WWE 2K22 and WWE 2K23 were released in March. One potential factor that may influence the release of WWE 2K24 is the advent of next-generation gaming consoles. The PlayStation 5 and Xbox Series X/S have opened up new possibilities regarding graphics, processing power, and gameplay features. It is conceivable that Visual Concepts will take advantage of these advancements to deliver a visually stunning and technically superior experience.
The Evolution of the WWE 2K series
The WWE 2K series has always been the ultimate level of professional wrestling video games. By putting players in the roles of their favourite WWE Superstars and letting them experience the thrill of the squared circle, Visual Concepts and 2K Sports have created a series of video games. The franchise has evolved with new gaming features, improved graphics, and an extensive roster of wrestlers added throughout time.
Related: Super Mario Odyssey 2 Release Date, Rumours & Speculations
WWE 2K24: About the game
WarGames, which is an improvement over WWE 2K23, is back in 2K24 along with several other traditional match types, such as the 40-man Royal Rumble match, Body Bag, Cinematic, Dumpster, Last Ride, Buried Alive, Casket, Gauntlet, I Quit, Inferno, Slobber Knocker, Special Referee, and 3 Stages of Hell.

Parking Lot Brawl, Punjabi Prison, Street Fight, Stretcher, World War 3 battle royale, 10-man and 12-man matches (regular, tag team, steel cage, Hell in a Cell, ladder, tthree-personfatal 4-way, and battle royal), as well as additional match types for 8-man matches and 50-man to 100-man Royal Rumble matches, are some of the match variations available. This WWE 2K24 game includes 300+ arenas from the WWE, WCW, ECW, WCCW, NWA, Madison Square Garden, and 100+ others. 
Related: PS5 Slim Rumored Release Date, Price, Design and More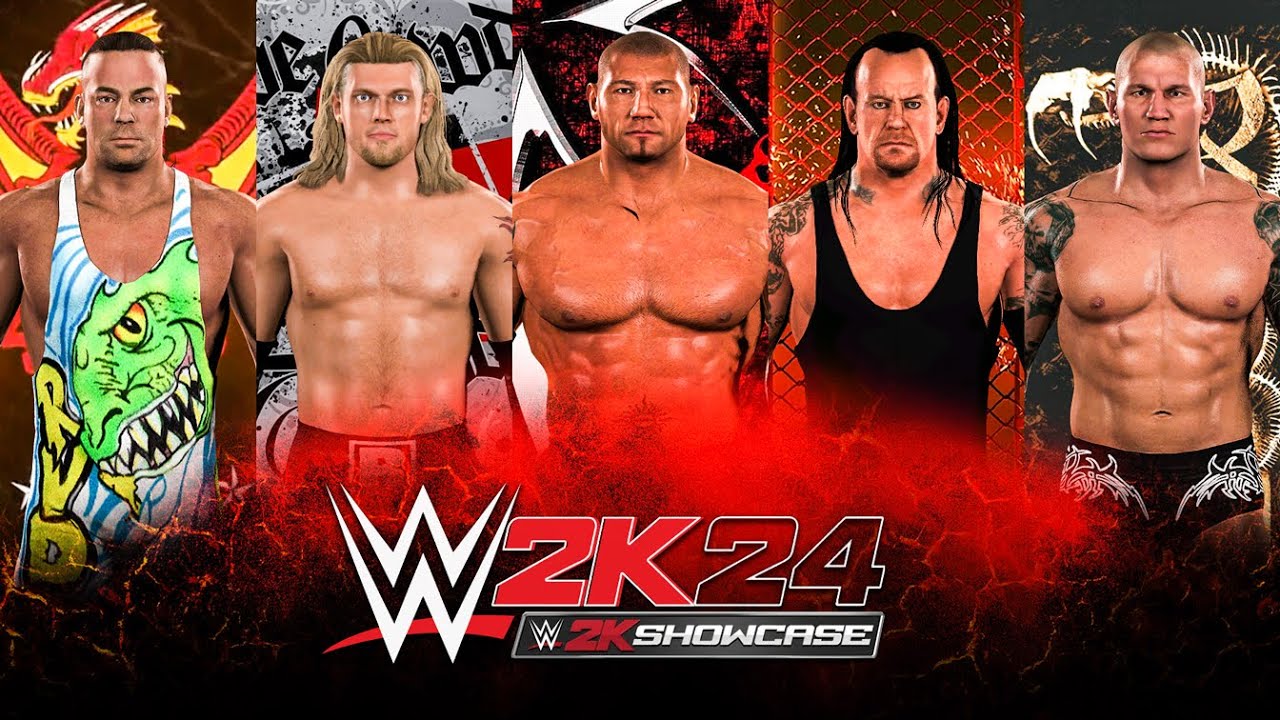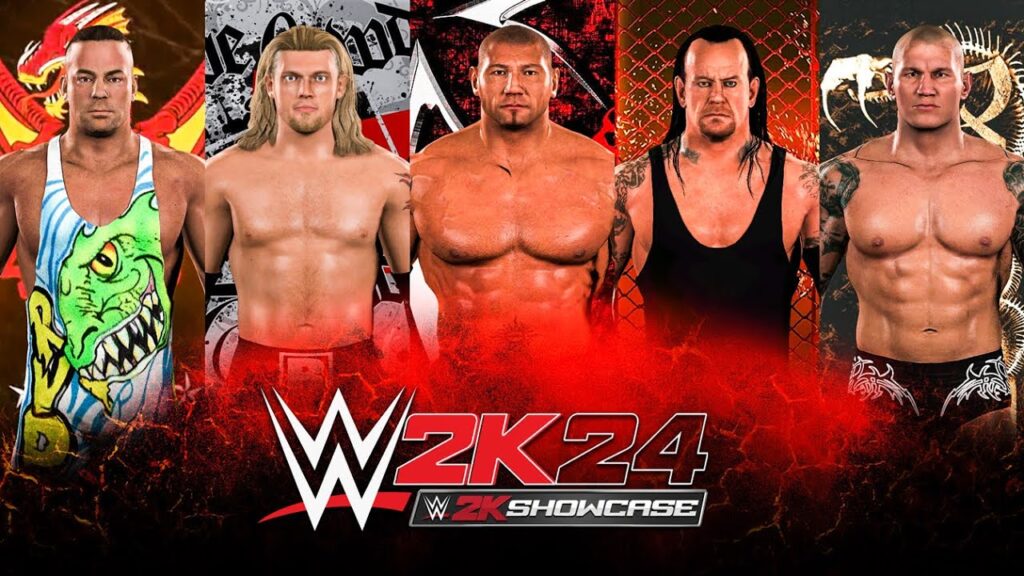 WWE 2K24: Platforms
WWE 2K24 is expected to release on PC, and next-generation consoles: PS5 and Xbox One, will likely become old and outdated in the next year.
WWE 2K24: Rumors and Speculation
Despite no official announcements regarding WWE 2K24 as of this writing, curiosity continues. According to industry insiders and leaks, Visual Concepts has been working diligently on the game, striving to deliver a memorable experience to fans.

While specifics remain scarce, widespread speculation exists about potential gameplay mechanics, graphics, and overall presentation improvements. One area of interest is the game's roster. Wrestling enthusiasts eagerly anticipate the inclusion of current WWE Superstars and legendary figures from the past. Expanded customization options, including new creation suite features and enhanced character creation tools, are also hot topics among fans.
Another aspect that fans hope to see addressed is the game's career mode. Previous entries have been criticized for their repetitive and lacklustre storytelling. Since players can choose their routes in professional wrestling, many are optimistic that WWE 2K24 will provide a more captivating and immersive narrative. While the official confirmation and details regarding WWE 2K24 remain elusive, the excitement surrounding the next instalment in the franchise is palpable. 
Fans eagerly await news of the game's release, hoping that it will address previous shortcomings and offer an immersive and enjoyable wrestling experience. Stay tuned for future updates as the journey toward WWE 2K24 continues.
Related: The Super Mario Bros. Movie Gets Peacock Release Date