The much-awaited Unusual Findings has a release date now. Stranger Things fans are on top of the world after the new season's release, it seems like 2022 is their year. Unusual Findings will be out on 12th October 2022. 
In an official announcement, game dev Epic Llama and publisher ESDigital Games released a statement that goes from the introduction of the game and the storyline. 
Unusual Findings Storyline
We have three kids living their best lives in the 80s and Christmas is about to arrive. They are decrypting adult channels instead they find a distress signal from a spaceship that has just crash-landed on the outskirts of a forest. Unusual Findings is known for its bizarre findings and this time it is—lo and behold—aliens!
Yes, the trio accidentally picks up the alien spaceship's distress signals and things start to get a bit weirder.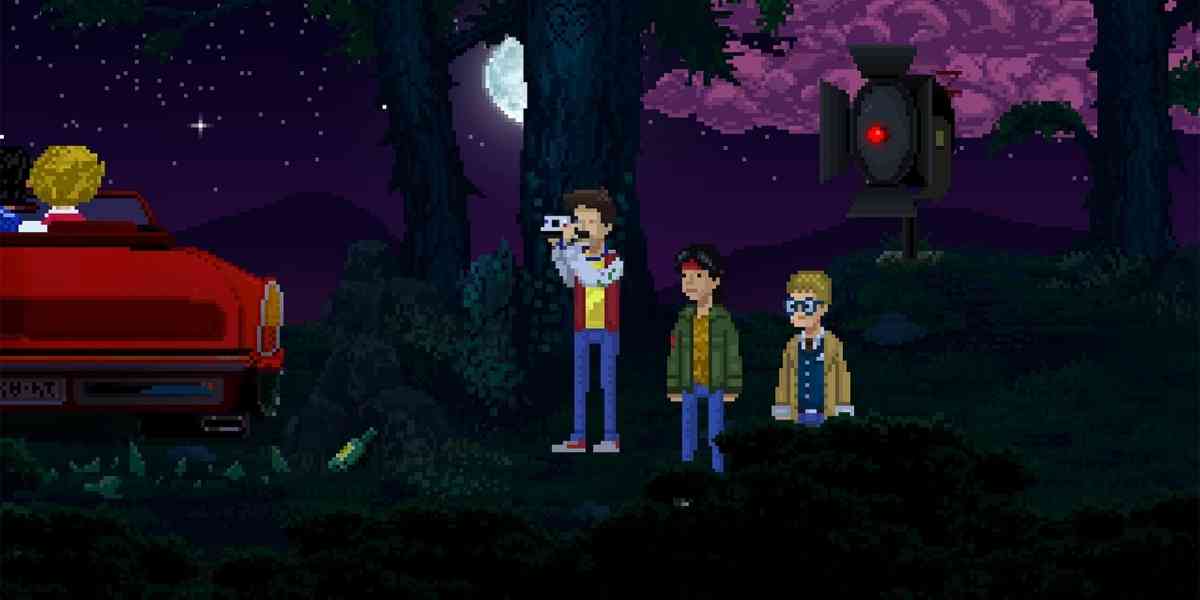 In other details, the announcement mentioned a Video Buster Store to get all the clues, Laser Llamas Arcades, and The Emerald Sword Comic Store to learn a new trick.
SuperPower 3 Release Date Expected in October 2022
Unusual Findings Trailer
A trailer was also released to give us a sneak peek into the Unusual Findings and also shared some details too. With classy pixel art, the game is hitting the right nodes to ooze nostalgia. You'll love the quintessential radical 1980s vibe. The trailer also mentioned that you'll have "tons of Easter eggs" and guess what? That's not the most exciting part of the game. 
The game will have multiple endings.
Yes, the ending depends on your decisions. You can land up in different situations and that's fascinating. 
Check official Trailer:
Languages
It is inclusive of text languages including English, French, German, Italian, Polish, Portuguese, Russian, Simplified Chinese, and Spanish. However, the voice acting will be available in English and Russian only. 
Platforms
This mystery adventure game will be available on PlayStation 4, PlayStation 5, Xbox Series S, Xbox Series X, Xbox One, Nintendo Switch, and Windows PC via Steam. It will cost you somewhere around $19.99.