Publisher Good Shepherd Entertainment has confirmed the release date for Showgunners, previously called Homicidal All-Stars, and it's sooner than fans expected!
Showgunners is an upcoming turn-based strategy game that features a dystopian reality TV series set in a future world plagued by climate change, civil unrest, and income inequality. The TV series gives competitors a chance to win fame and glory. But at what cost? They must survive a deadly arena full of booby traps and dangerous enemies. The game puts players in the shoes of a contestant who must do their best to become the next champ and outwit devious plans.
So when will this thrilling new game come out? Did the producers share a trailer? Where can you watch it? Find out below!
Showgunners Release Date
The upcoming turn-based title from Good Shepherd Entertainment has an official release date. The game will debut on the 2nd of May, 2023.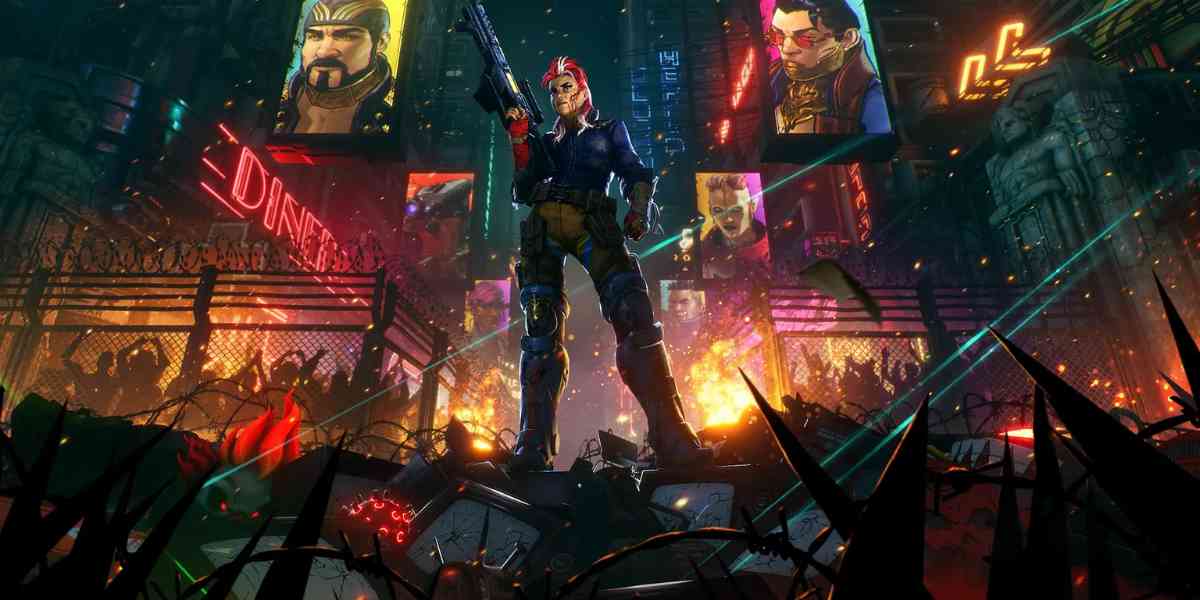 Related: Call of Duty 2023: A Modern Warfare Spinoff Emerges with Leaked Release Date
Players can access Showgunners on their PC via Steam and GOG. They can also add it to their wish lists now and enjoy a free demo of the game available on Steam.
Unfortunately, we do not know whether the game will release for consoles, including PS5 and Xbox. However, we will be sure to update you guys as soon as the producers comment on this.
Showgunners Gameplay
Showgunners takes inspiration from the sci-fi action movies of the 80s. It will feature players controlling Scarlett Martillo, a contestant in the deadly TV series. She and her allies must overcome challenging obstacles and defeat deranged enemies while growing their fame and skills and pocketing life-saving sponsorship deals. Moreover, the game will offer a dedicated Twitch streaming mode for viewers to influence the game through votes.
Mentioned below are a few features of the upcoming thriller game.
Related: Dusk Diver 2 Review Covered for both PlayStation and Switch
It is a classic revenge story with action similar to American Gladiators and an attitude similar to sci-fi favorites like Escape from New York and RoboCop.
Players must earn fame for their character to help them survive and bag sponsorship deals and bonus rewards.
It will have a challenging strategy gameplay where players can enjoy a full single-player campaign with deep tactical combat mechanics.
Players can also build a team from scratch and create their perfect squad. Each team member will have their own skill trees and weapons. Leveling them up will allow you to win successfully against the uniquely devilish trials of the arena.
Along with looking out for fierce enemies with heavy weapons and cyborg boosts, players must also be aware of the show's director's surprise traps. Remember that the director is a maniac who will break every rule to boost his show's ratings.
Showgunners Trailer
Related: Teenage Mutant Ninja Turtles: The Cowabunga Collection Review
The game has an official release date trailer that gives us a glimpse of all the action and excitement coming our way in May 2023. You can watch the trailer on Good Shepherd Entertainment's official YouTube page.
The trailer gives us exclusive first looks at the dangerous enemies and powerful weapons of Showgunners. It also gives us sneak peeks of battles and fights.