Call of Duty has become a household name among gamers worldwide as one of the most well-known first-person shooter franchises. Millions of fans eagerly await the release of Call of Duty 2023: A Modern Warfare Spinoff. The article below examines the Call of Duty 2023 game's release date, technical specifications, cost, installation instructions, and gameplay.
Release Date of Call of Duty 2023
The release date for Call of Duty 2023: A Modern Warfare Spinoff has yet to be made public by Call of Duty publisher Activision. However, some leaks and insider information suggest that the game will release in the fall of 2023. This information is in line with previous release date patterns. There is always a chance of a delay, as with most high-caliber games; therefore, paying attention to official news is crucial.
Call of Duty 2023 System Requirements
Based on previous releases and technological advancements, it's safe to assume that the game will demand high-end hardware. The upcoming title is expected to feature cutting-edge graphics and advanced gameplay mechanics, requiring a powerful PC or gaming console to run smoothly. Gamers may need a high-end processor, such as an Intel Core i7 or AMD Ryzen 7, and a modern graphics card like Nvidia's GeForce RTX 3080 or AMD's Radeon RX 6800 XT. Additionally, the game may require at least 16GB of RAM and a solid-state drive for faster loading times.
Call of Duty Modern Warfare 2 Release Date for PS4 and PS5
Price of Call of Duty 2023
Activision is yet to release the Call of Duty 2023: A Modern Warfare Spinoff's price. However, the standard edition may cost between $60 and $80 based on the cost of past Call of Duty games. Depending on the game's edition, the price may change, with special or collector's editions being more expensive.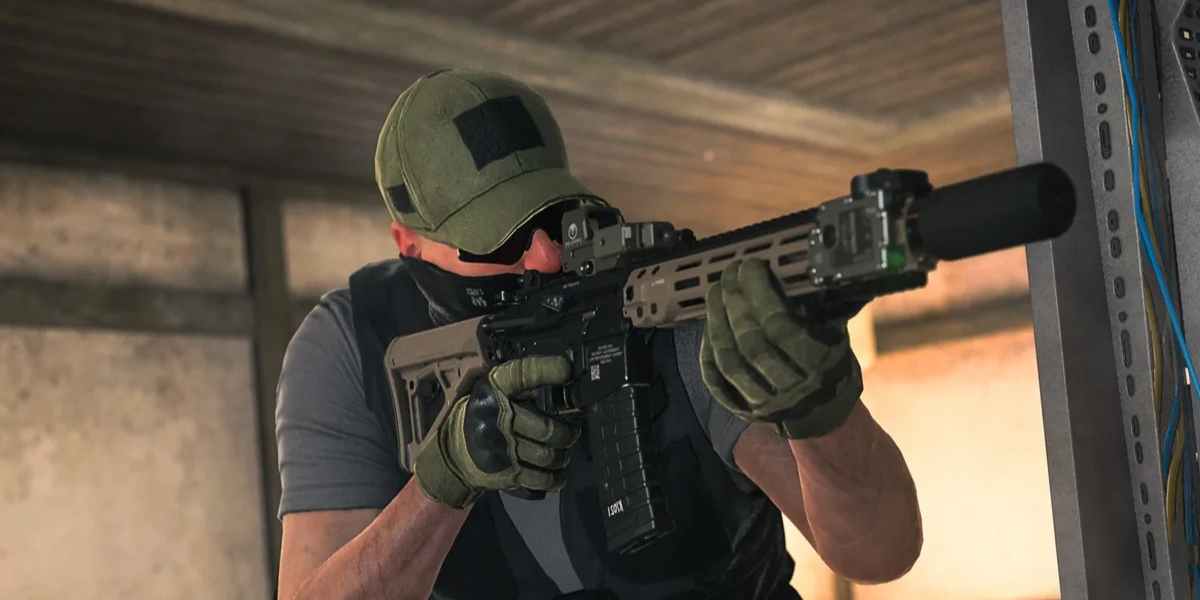 Call of Duty 2023's New and Improved Gameplay
Call of Duty 2023 delivers an exhilarating, action-packed gameplay experience that immerses players in the intense world of modern warfare. With improved graphics, advanced AI, and new multiplayer modes, this latest installment in the franchise takes the series to new heights.
Players can expect a dynamic campaign that puts them in the shoes of an elite special forces team member tasked with taking down a global terrorist organization. The campaign features a gripping storyline with cinematic set pieces and thrilling gameplay that blends stealth, action, and vehicular combat.
The AI shows improvements that make enemies more intelligent and responsive, making battles more intense and challenging.
In addition to the campaign, players can enjoy an expansive multiplayer experience with new modes and maps.
What is the Call of Duty: Warzone server status? Is Warzone Down?
One of the standout modes is "Warzone," a massive battle royale mode that pits players against each other in a fight for survival. The map is expansive and features a variety of terrains, from urban environments to open wilderness areas. The new mode introduces mechanics, such as buying and upgrading equipment and calling in airstrikes.

Another new multiplayer mode is "Combined Arms," which blends traditional Call of Duty gameplay with vehicular combat. Players can take control of tanks, helicopters, and other vehicles to gain an advantage on the battlefield. The mode features larger maps that allow for more strategic gameplay and varied objectives.

The game also features a robust loadout system, allowing players to customize their weapons, attachments, and perks to suit their playstyle. The new gunsmith system allows for even greater customization, with players able to modify every aspect of their weapons, from the barrel to the trigger.
Overall, Call of Duty 2023 delivers a thrilling and immersive gameplay experience that will please fans of the franchise. It represents the pinnacle of modern warfare gaming with improved graphics, advanced AI, and new multiplayer modes.
The game's release may be in the fall of 2023, so get in line and be on the lookout for pre-release material. Prepare yourself for the best Call of Duty 2023 game ever!