Path of Exile 2 was confirmed for production all the way back in 2019. But almost 4 years later, the game still hasn't been released. Which is making fans anxious about its debut. Fortunately, their wait is about to end, as it may be coming out this year! The action RPG is an extension of the original record-breaking Path of Exile game series and adds several spectacular features to the actual gameplay. New enemies threaten the peace of Wraeclast, and it is up to you to stop them and maintain stability in the land.
With 19 new ascending classes and mind-blowing weapons, Path of Exile 2 will take players on a thrilling, action-packed journey that will always keep them on their toes. You can find details about the game's release date, release platforms, gameplay, and much more below. 
Path of Exile 2 Release Date 
Unfortunately, Path of Exile 2 does not have an official release date at the moment. The initial release date was estimated to be in 2022. However, there were some delays, and the release date had to be pushed back! 
Although we know little about the release date, the game will be fully unveiled this year during Exilecon 2023 and August Gamescom 2023. 
The release date will most likely be announced during either of the two events. A beta for the game is also planned, and more information about it will be shared during the Exilecon event. 
Moreover, Grinding Gear founder Chris Wilson confirmed that Path of Exile 2 would release on current-gen consoles and all the new ones that follow. He said, "We will update Path of Exile into Path of Exile 2 on all the platforms it is currently on. We, of course, will target new consoles as they're available as well. And with our release timeline, it is very likely [Path of Exile 2] is on the new consoles as well."
The game will probably be released for the new-generation PS5 and Xbox Series X consoles.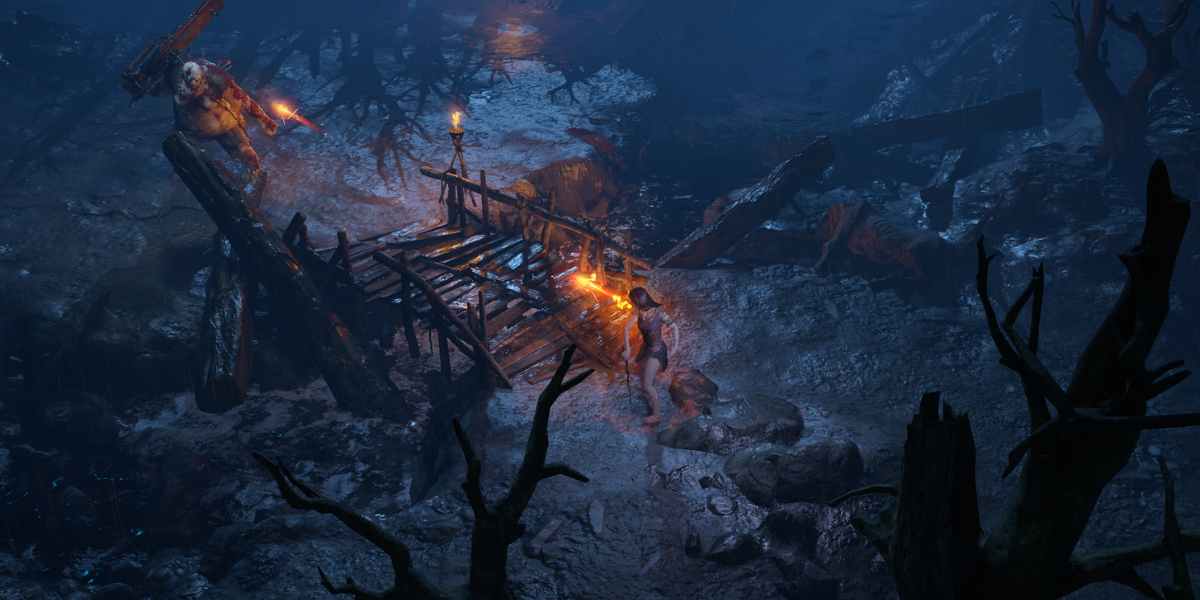 Path of Exile 2 Gameplay
Path of Exile 2 isn't exactly a sequel to the original game. It's more like a significant patch/DLC! It will be linked to the original game by a shared endgame, and all the in-game purchases you bought in Path of Exile 1 will also be transferred to Path of Exile 2. 
The upcoming game is a new seven-act storyline that will supplement the original. It is set 20 years after the events of Path of Exile 1 and gives players a new plot line to work with. Kitava died two decades ago. However, new enemies have risen, and they threaten the peace of the city. 
Path of Exile Crucible Will Release for PC and Consoles in April
The gameplay in Path of Exile 2 will be mostly similar to its predecessor. However, it will have the following new additions.
19 new ascending classes 

A new skill gem system where support gems are directly socketed into skill gems. 

Latest equipment with new armour and weapons.
Is there a Trailer? 
The official trailer for Path of Exile 2 was unveiled three years ago. The narrator narrates a tale of corruption in it as ancient evil awakens in the sand. It gives us small glimpses of the upcoming game's gameplay, battles, and monsters. 
The first trailer was followed by a second one, Path of Exile 2 Trailer 2. It features a humanoid creature looking at a convoy of rudimentary Caterpillars and dinosaur-like beasts. The clip follows scenes of the new gameplay, with new weapons, new skills, and elemental powers. 
You can check out both trailers on Path of Exile's official YouTube channel.