Fans were expecting to see Need For Speed 2022 at Gamescom, but to everyone's disappointment, Criterion's new title was nowhere in sight. Despite EA claiming that the game is on track to be released this year, we still don't have a confirmed release date. With EA's silence and the community's anticipation growing by the day, there are rumours that Need For Speed 2022's launch might face a delay. Here's all we know so far.
Rumours of the Delay of the New Need For Speed
Jeff Grubb from VentureBeat said in reply to a Twitter post that Need For Speed 2022 might have been "delayed by about a month." However, Grubb's statement has sparked more curiosity as he hasn't made clear if it's the reveal or the game's release itself that has been delayed.
Grubb says Criterion is "going to take a few extra weeks before showing it off."
A trustworthy leaker, Tom Henderson, claims that EA had plans to reveal Need For Speed 2022 in July, around the same time as a few other games, but due to prolonged testing and technical reasons, that couldn't happen.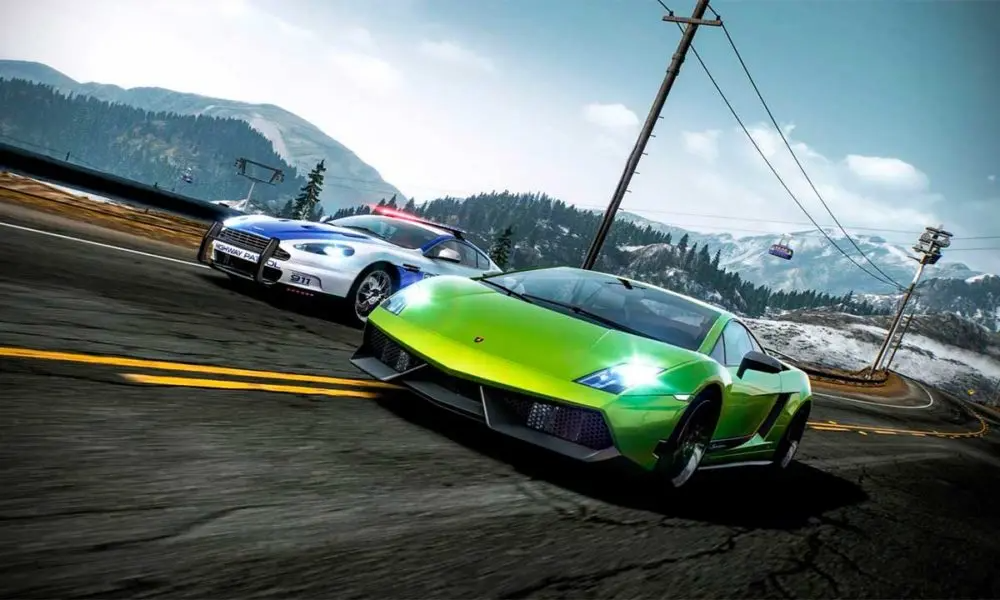 What Does EA Have to Say?
Earlier this month, EA reassured us that the next EA title would be released in FYQ3, as early as October or as late as the end of December. If Grubb's claims turn out to be true, we could be seeing the official reveal in September, followed by the game's release in December.
Atomic Heart Has a New Trailer Along With Release Date
Keeping in view the lack of communication from EA's side, a delay is very much expected. Fans are frustrated, and concerns are being raised after the poor reception of Battlefield 2042. Had EA not joined DICE to assist in Battlefield's development, we could've seen NFS 2022 sooner.
Here's what we're expecting so far:
What's the New Need For Speed Going to be Like?
Countless rumours are circulating the community as of now, especially the recent one on Reddit. Someone who claims to be an EA employee said that NFS 2022 would feature comic book visuals. Furthermore, he added that when the player destroys objects like lamp posts, bold "bang" popups appear on the screen.
What's the Subtitle?
Like previous installments in the NFS series, NFS 2022 will have a subtitle too. Although it isn't official yet, rumours claim that it will be called NFS Unbound.
A New Generation?
Rumours claim that NFS 2022 will be a "soft reboot,", especially for younger audiences. As part of this massive change, classic game modes like drag racing and drifting events are suspected to be removed. Speedcross is expected to make a return, as seen in NFS Payback.
According to Grubb, a trusted source, Need For Speed 2022 will incorporate a variety of visuals, a blend of realism and anime. This is supposed to give birth to a unique art style. This claim is also supported by Henderson, who adds that particles and smoke effects will be emitted from the cars.
Leaked gameplay footage has also surfaced, which showcases these cartoon effects. In the footage, we can see a Chevrolet Bel Air attempting a jump.
The Map Leak
A leak map hints that the game will be a wide open world, with quite a lot of environments. From city streets to highways and rural areas, you name it. According to Grubb, "Criterion wants to make Lake Shore City feel like a real city, even though it's a fictionalized version of a city." The location seems to be inspired by Chicago.
Car Meets
Criterion seems to be focusing a lot on the multiplayer aspect in NFS 2022. Criterion introduced Autolog for NFS Hot Pursuit, which lets players compare scores and share pictures. Autolog is expected to make a return in NFS 2022, except much better this time. It is expected to allow players to arrange car meets and show off their vehicles.
Will there be a Story in the New Need For Speed?
NFS 2022 is expected to have a story mode featuring various characters, cutscenes, and missions. According to a recent Reddit leak, Need For Speed 2022's story will be rich in female and cultural representation.
Supported Platforms
Although unconfirmed, reports claim that Need For Speed 2022 will only come out on next-gen platforms, like the PS5. This means PS4, and Xbox One players won't get to experience it.
Final Words:
The new EA title has been a long time coming. After the pause in development, so EA could focus on Battlefield, it's about time we get a glimpse of the new game. Keep an eye out for more updates as October approaches.