Remember those days when people fought over which game was better? The Mafia Game or GTA? 
The Mafia Game cult waited TEN years but never got a green signal from 2K Games until now. It has officially revealed that Mafia Games 4 is in the works. 
The notorious Don Salieri crew celebrated 20 years of Mafia, and Roman Hladik updated fans with new information. 
Roman Hladík said, "We have started work on an all-new Mafia project!" 
According to Hladík, the game is a "few years" away. Nevertheless, fans are thrilled at this news. Hladík didn't share any other details but said that the team is excited to work on their beloved franchise to entertain players with new stories. Fans are smiling ear to ear after knowing that Mafia 4 is in development. 
About New Mafia Game Gameplay
Some fans had expected the announcement of Mafia 4 ahead of its 20th anniversary. Rumor mongers say that Mafia 4 could be a prequel and might feature a younger Don Salieri. To be honest, we all wanted to know the backstory between Salieri and Morello, right? 
And another big news about the Mafia 4 game is that it'll not be using their in-house Engine but Unreal Engine 5.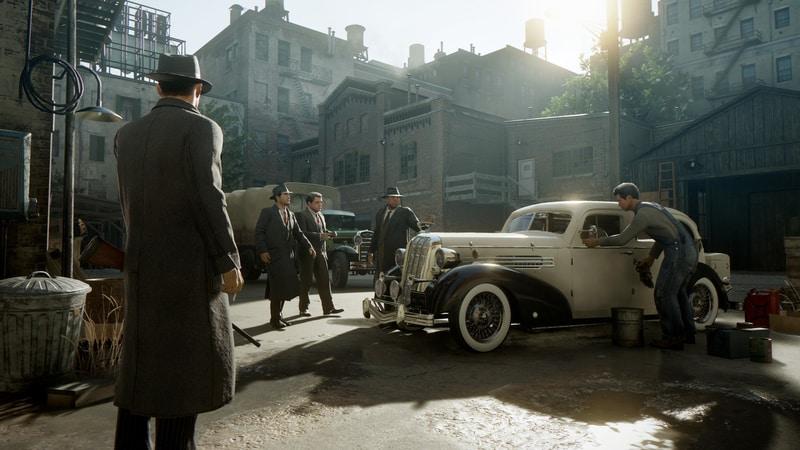 Unreal Engine 5 is a tool for creating advanced real-time photoreal visuals to provide an immersive experience. Fans are anticipating faster, easier, and more efficient Mafia 4. 
Since Nick Baynes replaced Haden Blackman, fans are curious whether it will affect the Mafia 4 storyline or not. Fans suspect his absence will affect the Mafia game, and the formula might not be the same. However, we want a good storyline and gameplay that is not repetitive like Mafia 3. 
Assassin's Creed Mirage Will Release in Spring 2023: Leaks
Las Vegas or Italy?
Many fans believe Mafia 4 will be set in Las Vegas, while others think Italy might be the chosen destination. Italy or Vegas both will look great in Mafia with a powerful story. 
Now the real question is: which year is it going to be? 
We can predict the prequel would be in the 20s or 30s. Who wouldn't like a classic gangster take in the roaring 20s? It would be a bold move to set Mafia 4 in the 80s, but it will be wonderful. 
New Mafia Game Trailer 
The trailer is a brief video of the Mafia Trilogy, and we are losing our minds. It is spectacularly nostalgic.
The narration of the Mafia journey by a solid narrator gives the trailer an extraordinary touch. 
Check official Trailer:
Mafia 4 System requirements
You'll be able to play Mafia 4 on an Intel Core i5 or Intel Core i7. The release date is not here yet–if it takes three or four years in the production house, the system requirements will be according to the particular year's updated versions. 
New Mafia Game Release date
You will know more details about Mafia 4 in the upcoming year. Fans are not in a hurry as they want devs to focus on the content and not come up with cut content. We can even throw the game release date to 2027 (if folks at 2K are willing to give the game some time.) A mod screenshot was doing rounds on social media mentioning the Fall 2025 release date. Fans are indeed throwing darts in the dark. 
2k has not yet revealed any details regarding the release. Since there is no confirmed date, we cannot pre-order it anywhere. But you can still play previous Mafia games and wait for Mafia 4.   
Let's see what the New Mafia games bring. Will we play Leo, Vito, or Joe? Fans have questions. Is it Las Vegas or Italy? All eyes are on Nick Baynes for the Mafia 4–it would be interesting to see what he has to offer.