A few days ago, a French YouTuber Jonathan turned the Assassin's Creed cult upside down with some shocking gaming leaks. The Sacred Symbols (Colin Moriarty) podcast gave away the game title more than a week ago. But new leaks have more information. An industry journalist confirms some leak details you'll know as you read further. Jonathan claims that the new Assassin's Creed (codename Rift) is indeed Mirage. Well, not new because Colin told us in his podcast on 19th August 2022. But we have some other explosive information about the game setting, story, gameplay details, and possible release date. And I have tons of spoilers for y'all, so get ready! 
Ubisoft will reveal the official presentation of Assassin's Creed Rift on 10th September 2022 during Ubisoft Forward. We might get some official release date and a trailer revealing game details. Until then, we'll believe the gaming leaks. 
So, according to Jonathan's research, the release date could be between April and June 2023. If you are skeptical, you should know that Jason Schreier, a Bloomberg journalist took his Twitter account to reveal details regarding the leaks. According to him, the possible release date of the new Assassin's Creed is Spring 2023. 
A spoiler is coming your way, so skip this paragraph if you don't want any. 
A poster was doing rounds on social platforms (spoiler alert) titled, "A Ubisoft Original Assassin's Creed Mirage The Forty Thieves Quest." 
Black Myth: Wukong Gets 8 Minutes of Gameplay and 6 Minutes of Teasers
Bassem is alive, and you might play as Bassem (as a thief living in his memory). How do we know? The poster shows a man's back holding a sword similar to Bassem's sword and a hidden blade that is not at all hidden. 
Assassin's Creed Mirage Setting and Story
Jonathan tells us that the timeline of Assassin's Creed Rift is between 860-870 AD in Baghdad, during Anarchy at Samarra. This period is known for extreme internal instability–during the reign of the Abbasid Caliphate and its unprecedented fall. The Anarchy began after the assassination of Caliph Al-Mutawakkil by his Turkish guards.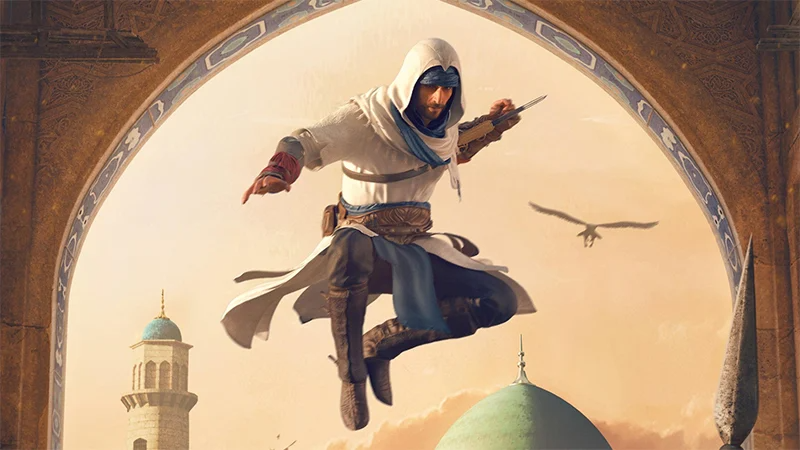 Since it is in Baghdad, we can expect some breathtaking visuals of Iraq, vintage Turkish costumes, and soothing music of that era. We'll see if the game devs grab the essence of Baghdad's beauty. Jason confirms that the Baghdad part is accurate, and we'll explore different territories of Baghdad. 
Mirage Gameplay
This leak is exclusively for those fans who missed old AC—Mirage will return to Assassin's Creed basics. Did dialogues and levels overwhelm you? Well, not anymore. Ubisoft cuts the clutter and keeps the game simple (and maybe enjoyable). 
Jason confirms the "back to basics" rumor. 
There are no dialogues. You cannot choose your gender because you'll play as Bassem. Devs will omit the level system, thankfully. Nevertheless, we hope that Mirage will not be as tedious as Valhalla. It will be a true Assassin's Creed game after 2015. Ubisoft is testing the waters to see how many people want the old AC. Surprisingly Assassin's Creed fans are happy knowing we're back to basics. 
Do we have modern-day content in Assassin's Creed? 
Wonder how Bassem looks in a hoodie? 
Assassin's Creed Mirage might have some modern-day content at the beginning. Game devs might explore how they can fit a modern Bassem into the story without making it odd. 
Is Assassin's Creed Mirage a remake of AC 1? 
Jonathan says he saw Altair's mention in some documents. It will be interesting to see if Altair can make it to this game as it takes place a few hundred years before Assassin's Creed 1. Including Altair in AC Mirage will be risky because if it goes well, it'll rock–but if it goes wrong, it'll disappoint fans. Although AC1 desperately needs a remake because it's aged like milk, we hope Ubisoft doesn't come up with dull stuff. Later, A Season Pass will include DLC in Constantinople (when Bassem meets Signed). Although Jason didn't confirm this rumor, it makes so much sense that I decided to mention it.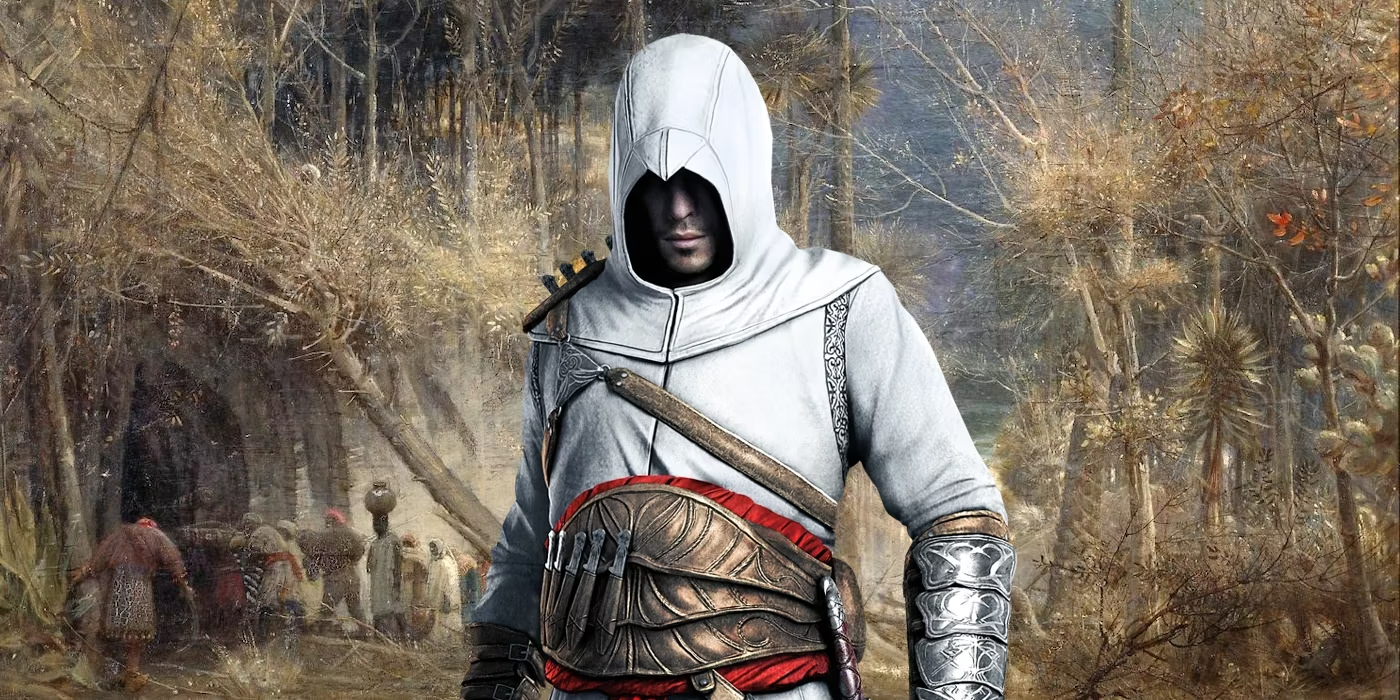 Nevertheless, these are rumors. We are waiting for the official information from Ubisoft. We are expecting some authentic information from Ubisoft. For now, take all these rumors as "rumors".