Remember the 1988 cult classic horror movie Killer Klowns From Outer Space? Well, now, the film is making a return in a new shape and form with the announcement of Killer Klowns From Outer Space: The Game.
The game was showcased live on Gamescom Opening Night, being one of the less expected hits.
We have gathered answers to all your questions and put them in this five-minute read:
Release Date for Killer Klowns From Outer Space:
The game has been under development by Teravision Games. Good Shepherd Entertainment has announced the planned release date. Fans can expect to get their hands on the game in early 2023.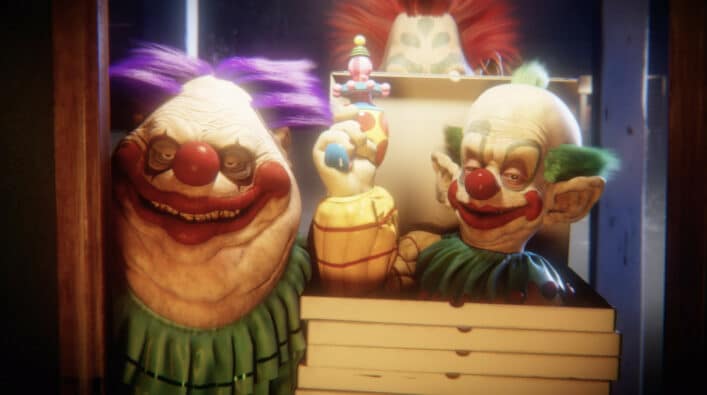 Trailer:
An official trailer has also been released along with the announcement.
An official synopsis describes the game as a crazy adventure full of horror:
"Plan your own alien invasion and harvest humans as the iconic Killer Klowns, or gather a team of survivors to fight the extraterrestrial threat, in a game based on the '80s cult classic movie. Welcome to a new, craazzy take on the asymmetrical multiplayer horror experience!"
So What's Killer Klowns From Outer Space About?
From what we know, the game will serve as a 3v7 asymmetrical multiplayer – giving players the option to choose between humans or Klowns. These two teams will battle against each other. A team of seven humans must work together as citizens of Crescent Cove. They must search for valuables and weapons to defend themselves against the Klowns. Moreover, there will be a variety of human characters, such as bikers, rednecks, and cops.
Battlefield 2042 season 2 Announced: Check Ever Everything We Know So Far
Humans have to break into the spaceship and destroy the power core to win, whereas Klowns have to kill all humans and defend the spaceship.
The Klowns:
The Players will get to choose from five different classes of Klowns, namely Spikey the Tracker, Shorty the Fighter, Chubby the Tank, Rudy the Trapper, and Jumbo the Scout – and they're all based on Klowns from the movie. Each of these Klown classes has its own set of abilities and skills, making it unique in its playstyle.
Despite this, they'll have three common abilities – a healing laugh, a raygun to cocoon players and carry them back to the spaceship, and a giant jump that lets them teleport to a place that has already been explored.
Lives System:
Human players also have five classes to choose from – Teens, Punks, Cops, Bikers, and Rednecks. Each class has its pros, cons, and playstyle. For example, Bikers can carry two weapons at the same time, so they'll be the perfect candidate if you are an aggressive player. Human players have a collective pool of 25 lives. When a human player dies, they get to pick from NPCs, and the number of remaining NPCs alive determines the selectable classes at respawn.
The purpose of this is to make the game as engaging as possible and prevent players from getting bored easily if a match goes on for too long.
Sign Up for the Beta:
Fans that are looking forward to participating in the Beta program can do so by visiting the game's official website. On the top right corner of the website, there is a button to "Sign Up for the Beta." Players can apply through that link.
They will then have to fill in a questionnaire that asks questions like their location, favourite genres of games, etc. At the end of this questionnaire, they will be informed that they'll receive a confirmation e-mail soon.
Supported Platforms:
Good Shepherd Entertainment has been considerate about its audience, and Killer Klowns From Outer Space: The Game will be available to play on PS4, PS5, Xbox One, Xbox Series X|S, as well as PC. PC players can get a copy of the game from Steam.
System Requirements for Killer Klowns From Outer Space: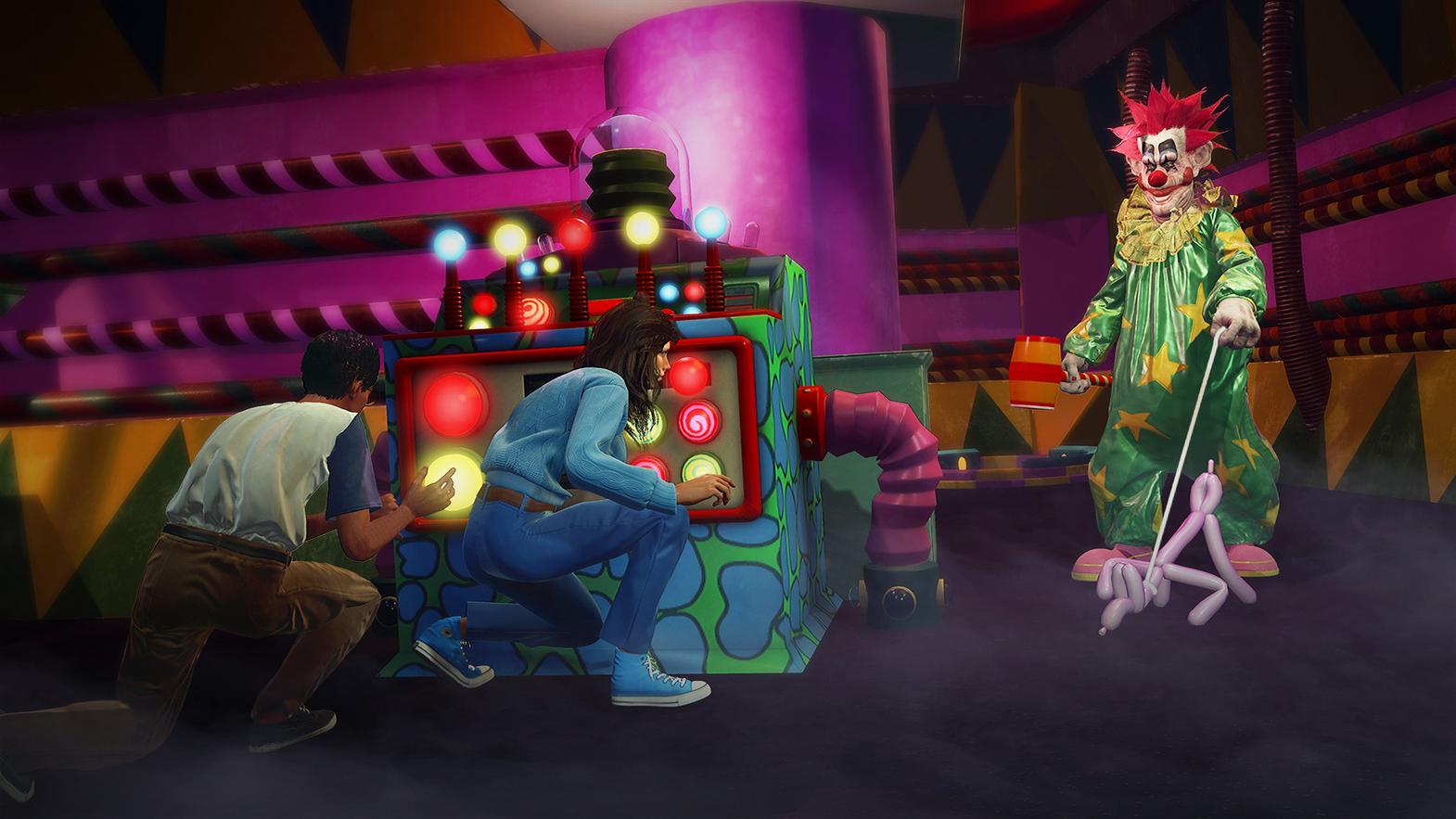 For PC, the system requirements are as follows:
Minimum:
OS: Windows 10 64-bit
Processor: Core i5-4590
Memory: 8 GB RAM
Graphics: GeForce GTX 960
DirectX: Version 12
Recommended:
OS: Windows 10 64-bit
Processor: Core i7-7700 / Ryzen 2600X
Memory: 16 GB RAM
Graphics: GeForce GTX 1070 Ti
DirectX: Version 12
Updates and Support for Killer Klowns From Outer Space:
The developers plan on keeping the game around for a while, adding new features, unlockables, maps, and challenges with time. But for the time being, they are working on getting the Beta ready. In the meantime, you can keep an eye out for more leaks and updates.
Judging by the success of other games made after old horror movies, we can hope that Killer Klowns From Outer Space: The Game will be a hit as well.