Your wait is over, as Kerbal Space Program 2 is ready to release in the coming month after frequent delays. Yes, you read it right. However, this release is only applicable for early access. This game holds advanced visuals, cinematic tutorials, and several tools to employ as the players embark to pass various challenges onboard.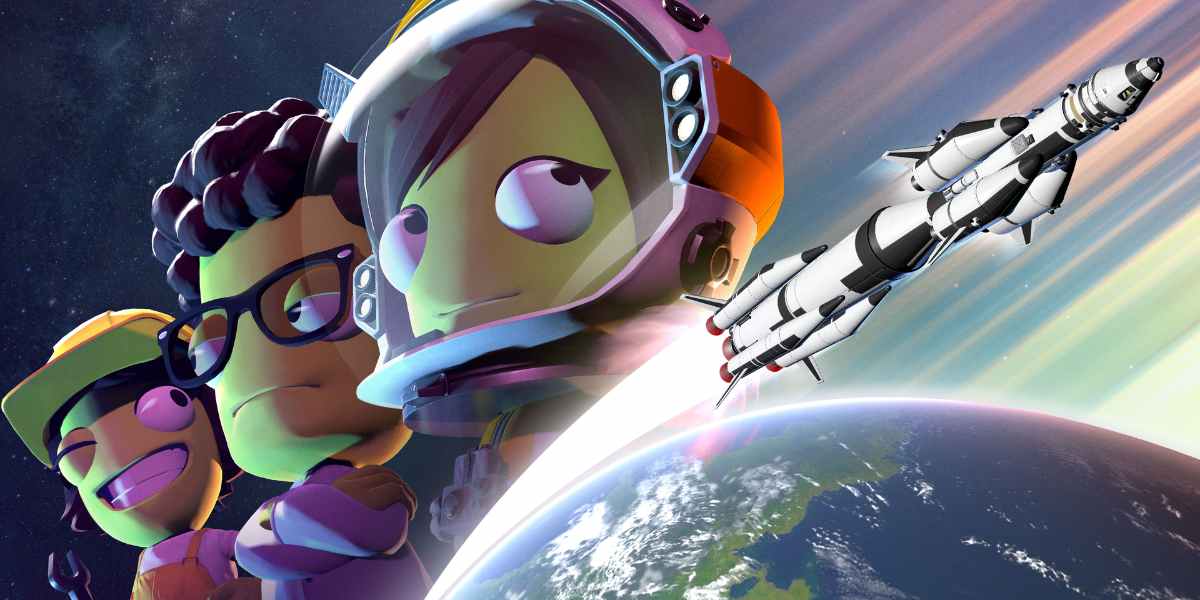 Let's explore when Kerbal Space Program 2 will release and what you can expect from this release.
Kerbal Space Program 2 to launch in early access in February
Kerbal Space Program 2 Release Date
Kerbal Space Program 2, as per the official announcement, will be available to gamers on 24 February this year. Yet, only for early access. Gamers can get their hands on this game through the Kerbal Space Program website or on Steam and Epic game's official platform. Above all, for now, Kerbal Space Program 2 is only set to release on PC. The authorities haven't yet hinted toward release on other gaming consoles.
Kerbal Space Program 2 Price
The early access to Kerbal Space Program 2 will cost you around $49.99. It is the most reasonable price that the authorities offer for early access. So, prepare yourself beforehand, as it is an early bird offer.
Let's get to the game's features and what you can expect from early access.
Kerbal Space Program 2: A Game worth Your Wait
Initially set on its prequel, Kerbal Space Program 2 has innovative and advanced features and graphics, meeting modern-world requirements. It allows the gamers to build a customized spacecraft and explore around as they resolve cosmic mysteries.
The early access will enable the players to experience newly released features and provide their feedback to revise and design the game accordingly.
Kerbal Space Program 2 Main Features
Early Access to Kerbal Space Program 2 will enable more advanced customization, as you can build and paint your spacecraft. You will explore the celestial bodies in the Kerbolar system.

You can also access an enhanced game tutorial to learn to play the game beforehand if there is any difficulty. Early access to KSP 2 also offers other informative videos and user-experience graphics for the players new to the Kerbal Space Program world.

KSP 2 offers an all-new experience with newly introduced solar systems and planets to explore.

The early access will also bring a multiplayer feature to the game to let you enjoy the cosmic experience with your friends. However, it is up to you. You can choose to play together or against each other.

Additionally, while exploring, the players will learn the basics of space sciences through UI-Integrated information, providing context and informative tutorials.

The plus point is with new experiences and exploration opportunities, Kerbal Space Program 2 also offers advanced spacecraft parts and allows you to paint them as you like to make the experience more personalized.

Another feature is the added colonies that pose their challenges and tasks to fulfill to survive in space.
N. Simpson, Intercept game's director, claimed that the purpose of releasing KSP 2 in an early access version is to let the players experience what the game holds and goes through during development. It will give them a close look at all the challenges the new and advanced game undergoes before an official release.
So, fasten your seatbelts as Kerbal Space Program 2 early access release is just around the corner. It will surely leave you mesmerized, and if you don't believe it, watch the trailer and get the look.
Early access release is to get the player's feedback regarding features and required improvement.
However, you must wait until 24 February 2023 to let on the brand new roller-coaster ride of KSP 2 in the Kerbolar system.