Sony's PSVR 2 will drop on February 22, 2023, and fans can't wait to get their hands on this spectacular headset to enjoy the new next-generation virtual reality experience. You can pre-order it this month and ensure that you are one of the first few people to get your hands on this phenomenal tech piece! We've mentioned all the details about how to pre-order PS VR 2, along with its price, specs, and buying locations, down below.
How to Pre-Order PS VR 2?
You can begin pre-ordering PS VR 2 from November 15! Registration for the pre-order is open now, and you must register as soon as possible for the chance to receive an invite! Keep in mind that not everybody who registers will be able to pre-order the VR headset, as the stock is limited and runs out pretty quickly! Those who do get selected for a pre-order invite will be notified via email.
You can register for the preorder at PlayStation Direct. Sign into your PSN account after opening the site, or create a new PSN account if you don't already have one.
After registering and receiving an invite, you should try your best to pre-order the PS VR 2 as soon as preorders open on November 15!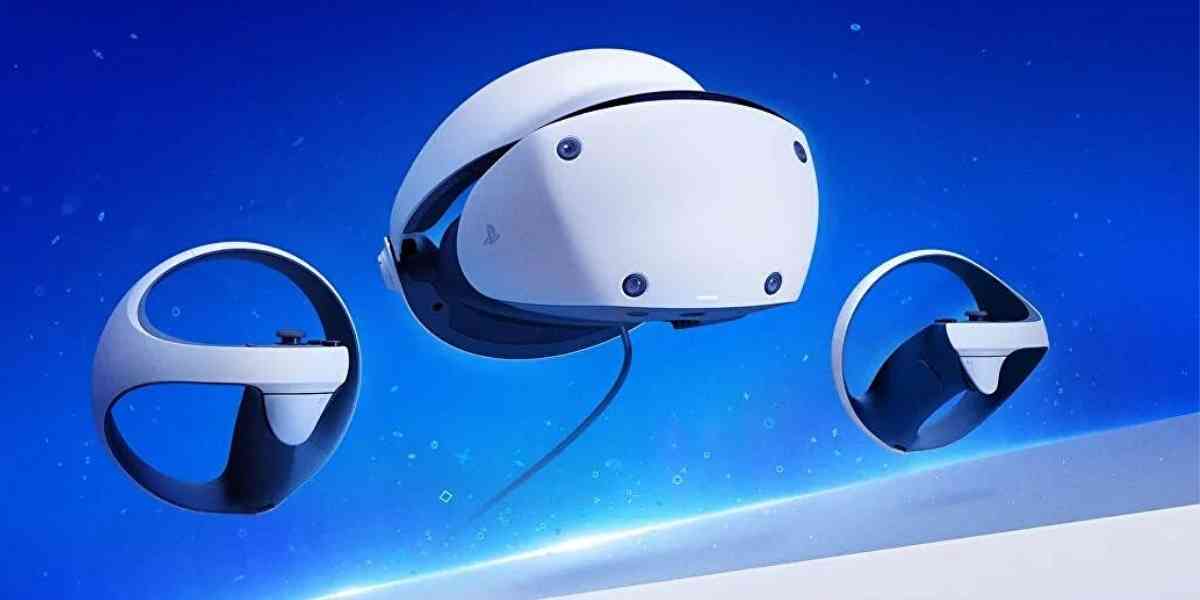 PS VR 2 Price
PS VR 2 will retail for $549.99 / €599.99 / £529.99 / ¥74,980. Along with the headset, buyers will also get PSVR 2 sense controllers and stereo headphones.
PlayStation will also launch a PSVR 2 Horizon Call of the Mountain bundle, costing $599.99 / €649.99 / £569.99 / ¥79,980. It will include the headset, controllers, headphones, and a PlayStation Store voucher code for the game.
Moreover, buyers will also have to get the PSVR 2 Sense controller charging station. It will retail for $49.99 / €49.99 / £39.99 / ¥5,480. The simple click-in design of the charger will make charging your controllers extremely easy and efficient! With the charger, you won't have to connect your controllers to your PS5 console! Thus, you will have more free USB ports.
Note: The PS VR 2 is not a standalone device! It must be paired with the PS5. Thus, the total cost of using the device exceeds $1000!
PS VR 2 Specs
The PS VR 2 features phenomenal 4K HDR visuals, next-gen controllers, and a spectacular collection of game titles!
It will use Sense™ technology to transport you to exciting locations that sound, feel and look real!
The 4K High Dynamic Range visuals and two 2000 x 2040 OLED displays will deliver breathtaking virtual reality locations in clear focus. They will increase the headset's resolution to over four times that of the original PlayStation VR headset.
Moreover, the PSVR 2 will have a 110º field of view and a Fresnel lens, making playing games in virtual reality extraordinarily comfortable and fun. The lens comes with an adjustable dial, and you can customize the spacing between the lenses to match the space between your eyes. This delivers an optimal onscreen image.
The PS VR 2 also has eye-tracking cameras that follow your line of sight, along with four integrated cameras. The cameras track body position.
Additionally, the headset also has 120Hz refresh rates and a new sleek design!
Moreover, the new VR 2 sense controllers offer haptic feedback, precision tracking, and adaptive trigger to enhance the virtual reality experience further and make it as realistic as possible! They deliver a wide range of sensations from the game world to your hands, including precise, subtle vibrations and intense pulses!
Where to Buy PS VR 2? 
Buyers in the UK, Germany, US, France, Netherlands, Belgium, and Luxembourg can only purchase the PS VR 2 from the PS Store. During the initial phase of the headset's launch, other retailers like Target and Amazon won't be stocking it!
After the launch phase is over, major retailers will most likely stock up and sell the PS VR 2.
Those who live in countries apart from the ones mentioned above will be able to pre-order the PS VR 2 from Amazon and other retailers!