Unarguably the biggest leak in gaming history. Here's everything you need to know about GTA VI leak!
GTA and me– we have grown old together. We are childhood friends. We share memories back in the day when video games were scarce when we played every game on our PCs via a CD. Fans become detectives when anyone mentions GTA 6. One fine day, someone didn't mention GTA 6 but deliberately leaked 90 videos of GTA's early development. Yep, that is crazy, and there's more to it. 
After this massive leak, fans weren't the only entity who got crazy. Rockstar games were also shocked. So, what's with the leaks that took the internet by storm? Let's see how authentic this leak was and what the Rockstar Game has to say about this massive privacy breach. 
About the GTA VI leak and the leaker 
A hacker, interestingly named "teapotuberhacker" on GTAForums, made years of GTA data public within minutes. The leaks were massive to the extent that even some people doubted their authenticity. People thought that they were fake leaks created in an excruciatingly detailed manner. 
So, here's what the hacker wrote on GTAForums:
"Hi, here are 90 footage/clips from GTA 6. It's possible I could leak more data soon, GTA 5 and 6 source code and assets, GTA 6 testing build."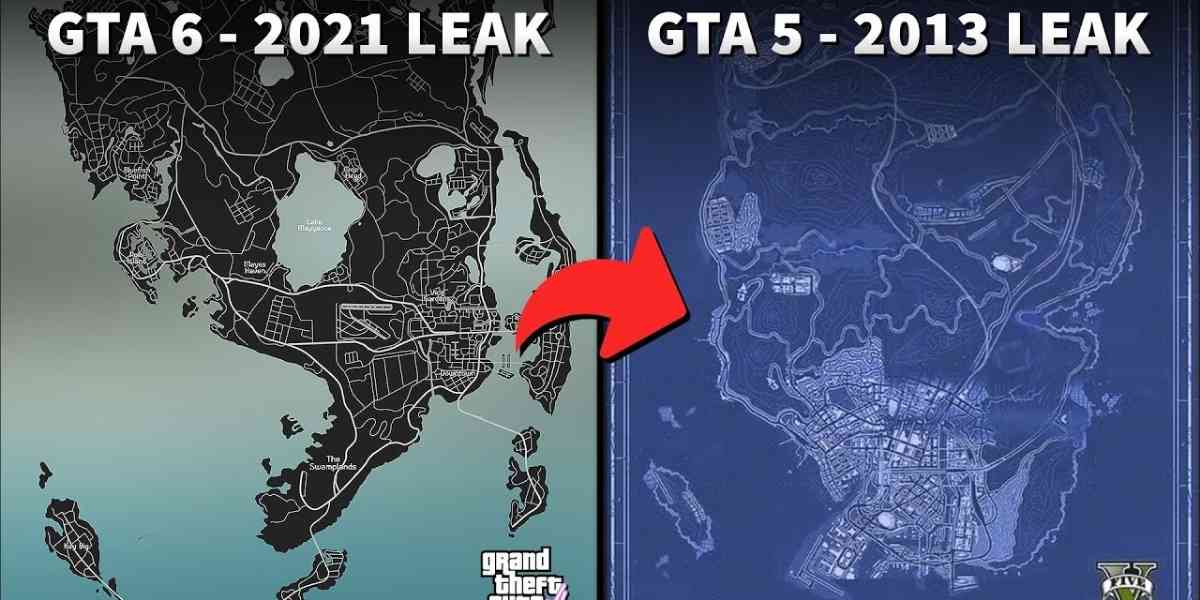 The hacker joined the forum on 18th September 2022 from UAE apparently and leaked NINETY videos on the same day. The videos were removed by Monday due to copyright claims that mentioned male and female characters as protagonists named Jason and Lucia, respectively. Fans were assuming that the leaks could be real because that was exactly what they were expecting in the forthcoming GTA. According to the leaks, the open-world game will be set in Miami-Esque Vice City. 
Will Half-Life 3 Have a Release Date Ever?
And this is not just it. The hacker posted dozens of development footage of gunplay, robberies, and the famous open world driving videos—making it one of the biggest gaming leaks ever, if not the biggest. The cars have detailed interiors, and small robberies are full of details too. The saddest leak was that GTA 6 cops would remember your vehicle plate and model. At least cops are trying to be better somewhere.  
How is Rockstar Game coping with the situation? 
Later the day, Take-two confirmed the leak by stating that an "unauthorized" third party got access to confidential information from their system, which includes GTA's early development footage too. Rockstar is using copyright rules to remove videos from websites and even social media platforms. 
We all know Rockstar will be out for blood after this massive privacy breach—the most brutal part includes hackers leaking the source code. It is every game developer's nightmare. Fans are skeptical because the hacker probably didn't use his or her own IP address to leak the details, which will make it difficult for Rockstar to track down the hacker. However, this is a massive security breach–we can assume that Take-Two and Rockstar will surely find the hacker to file criminal charges. 
However, the company is actively using the 'play cool' strategy. Take-Two said in a statement the same day that their services are unaffected and they are taking steps to isolate the incident. Well, what's out is out. 
The footage didn't look final. Fans are enjoying how Grand Theft Auto literally encountered a grand theft. The footage timestamp had mentioned dates as old as March 2021 to as recent as 13th September.  
The humongous leak might have spilled some information about the much-anticipated GTA 6, but you'll be able to play it only when Rockstar releases it. Let's see if Rockstar catches the culprit—or see if the hacker's ability to wipe traces and hide is as good as his hacking skills. We'll have to wait for official news.