The number of delays for Goodbye Volcano High has now surpassed the number of trailers. The game's original release window was set for 2021 during Sony's "Future of Gaming" online presentation on June 11, 2020. Let's explore it in detail. 
Goodbye Volcano High: Where does it stand?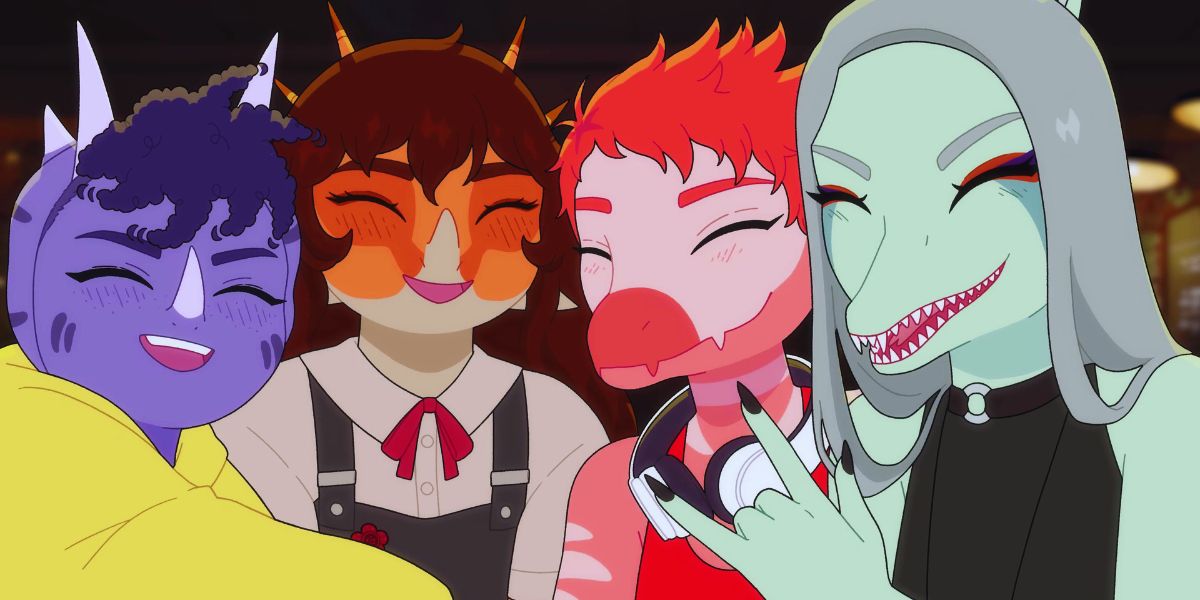 In August 2021, KO_OP declared to postpone the release of Goodbye Volcano High until some point in 2022. The creators hired a new writing team from Sweet Baby Inc. in June 2020 to completely rewrite the game's narrative to prevent any crunch caused by the COVID-19 epidemic. The experiences of high school seniors graduating during the epidemic were a major source of inspiration for the new narrative direction.
The match was moved from November 2022 to 2023. On February 23 2023, a new gameplay clip debuted during a Sony "State of Play" event to announce a release date of June 15, but it was again postponed until August.
After being postponed a second time to next month, the PS5, PS4 game's developer, KO_OP, is returning on August 29, 2023. According to a blog post on the team's official website, the studio couldn't produce the game by June without making "significant cuts to the quality and scope of the game, which would mean delivering something much different than what we've envisioned and worked towards."
Additionally, as a studio, we take pride in avoiding crunch. Our crew would have to work late into the night, on the weekends, and early in the mornings to ship on time, thus risking employee burnout. 
Players take on the role of Fang, the band's lead vocalist, as they confront "love, change, and the end of an era" in Goodbye Volcano High. The band's members Trish, Naser, and Naomi, are in their final year of high school.
It was initially announced during Sony's 2020 Future of Gaming Showcase and, along with Little Devil Inside, is one of the last games that haven't been out yet.
According to KO_OP, avoiding the demanding June schedule also expands the studio's opportunities and increases its chances of success.
It is relatively accurate when compared to the stacked calendar for June. Volcano High performed a public demo earlier this month at LudoNarraCon, but one more is in the queue.
Goodbye Volcano High: About the Game :
Goodbye Volcano High is a story-driven, decision-based video game about a cinematic experience of personal development, acceptance, and the strength of community. It is something about what one will do when the world ends. In terms of gameplay, it combines rhythm action with a choice-driven narrative adventure. It also has complete voice acting, a branching plot, and a cast that includes Lachlan Watson, who most recently made an impact as Glen and Glenda in season two of the Chucky TV series.
PICK A PERSON TO BE:
Your decisions determine the branching narrative. Fang's choices modify your destiny and the bond you develop with the characters. Get connected to your loved ones, friends, acquaintances, foes, and crushes. It is the ultimate end of the world, so consider how you will support your loved ones when they need you the most. Building relationships increases affinities, changes one's self-perception, and changes the course of your tale.
DON'T BE DEPRESSED BY THE APOCALYPSE:
Utilizing an interactive rhythm and lyrics system, you may compose songs, perform a variety of instruments, and express everything hard to communicate through music. One can feel the rhythm clock and beat maps throughout gameplay, performance sequences, and other contexts. 
Once you've established your band's sound, perform those original songs to create a soundtrack especially designed for your narrative.
Goodbye Volcano High: Game Features:
Starring Lachlan Watson and features a full voice cast.

Manage a series of challenging decisions that have broad implications.

With beautiful character animations and hand-drawn graphics, it has the sensation of a playable cartoon.
However, another demo for Goodbye Volcano High will be released, according to KO_OP; perhaps the PS Store will host this one. "GVH is a special project for us, and everyone on our team did incredible work on this game," the team member said. We'll need a little more time to ensure that all that work shines.