Goat Simulator, which has taken over the gaming realm with the storm since 2014, is ready to port its sequel, Goat Simulator 3. Goat Simulator 3 as Goat Simulator also enables you to play as a goat, partnered with advanced features, and destroy the apparently suburban town. Adding more to the title's humor, there's a lot more wit yet fun in the game. 
Let's learn what Goat Simulator 3 plans to offer gamers even before its release alone.
Goat Simulator 3 Release Date
Goat Simulator 3, the most awaited sequel of Goat Simulator 2014, is all set to release on 17 November 2022. The reports say this release is for XBOX, PS5, and PC. 
Coffee Stain is all ready to treat lovers with more Goat Stimulating games by directly jumping to Goat Simulator 3.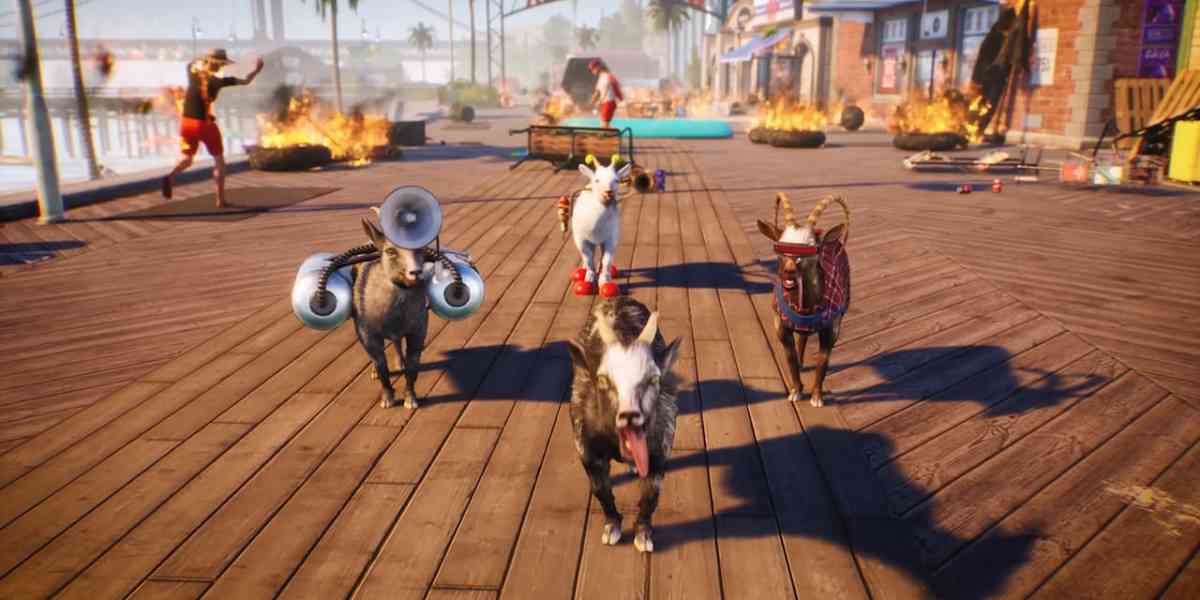 Where can we see the Goat Simulator 3 Trailer?
Waiting is never easy. Therefore, we suggest you give the Goat Simulator 3 trailer a watch. It is available on YouTube for each console.
Check official Trailer:
Nevertheless, as the Goat Simulator 2014 trailer did, Goat Simulator 3 trailer also seems like a parody of Dead Island 2. You will track the similarity too.
Goat Simulator 3 Gameplay
Goat Simulator 3 introduces a new island named San Angaro that has a lot more to offer than the previous Goat Simulator realm.
As a goat, you get the free hand to behave as you like. You can choose to act as a loving, calm goat and make friends or destroy the Island by doing what we disheveled humans long to do. Nevertheless, Goat Simulator 3 gives us this margin of being chaotic and destructive as we complete the challenges and play mini-games.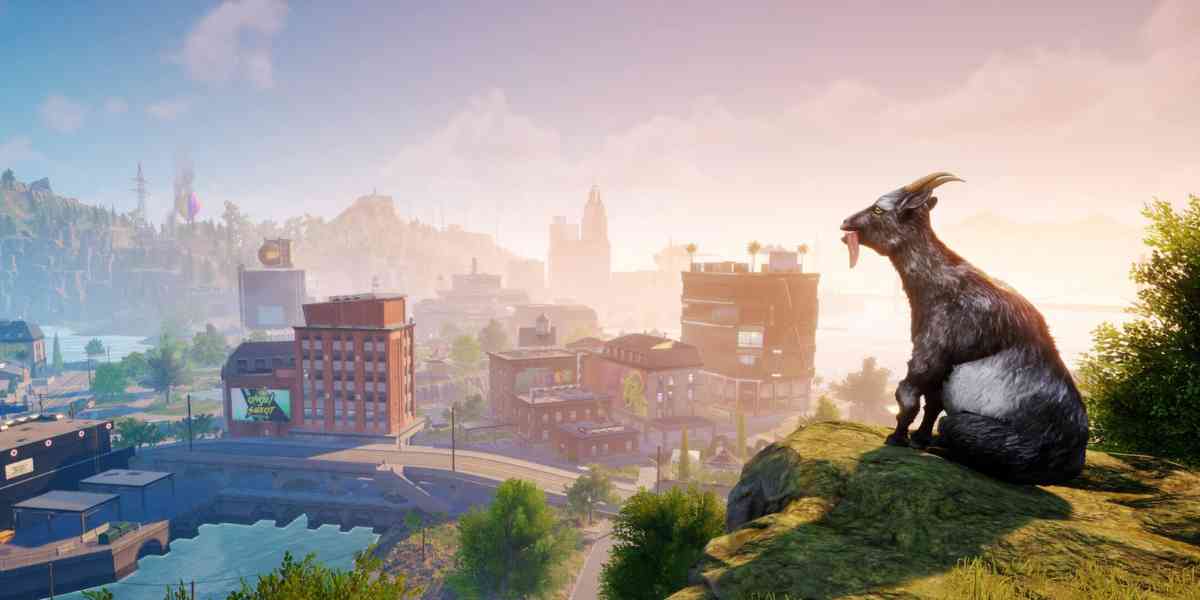 You can level up to more advanced vehicles, access collectibles, and get more Easter eggs. Goat Simulator 3 also has advanced customization, allowing the players to get jetpacks, toilet paper, tea trays, and a goat alternative, goldfish.
More to Goat Simulator 3 is the multiplayer feature. Now you can play Goat Simulator 3 with your social friends or in a co-op. Yet, the friends limit is around four.
Goat Simulator 3 is also packed with around seven mini-games that you can play with a computer or in multiplayer. One of the games seems like a football game, titled Hoof ball. Play soccer with explosion balls or paint walls in color, and do whatever you like as a fun game or defense mechanism. Yet, this margin is only for the game and not your personal life. Be aware!
So, are you ready to disguise yourself as a goat and disrupt the land? Choose from the three different goats: Tall, stripy, and angry Goat, and start your task. Not only this, but with Goat Simulator 3 multiplayer feature, you can complete your mission in a co-op. Double the fun.
How to pre-order Goat Simulator 3?
You can pre-order Goat Simulator 3 from Amazon or Game. The sweet treat is the developers offer a custom Goat Simulator 3 box edition. It includes a customary box with Goat Simulator 3 PS5 console game. This box contains a goat plushy, a stolen book, goat postcards, and a poster with a digital soundtrack and 3D-printed files.
God of War Ragnarok PC Release Date: Will It Be Released By 2023?
With all the chaos and destructive features, Goat Simulator 3 is ready to launch on Xbox, PlayStation, and PC consoles. We still have to wait three more days to get this game in our hands. 
Yet, you can pre-order Goat Simulator 3 from their official website to end your wait and be at peace. The plus point is pre-orders also come with a treat box for Pilgor lovers. 
If not, tie your seatbelts for 17 November 2022 to get on the Simulator ride to San Aragon Island.