Fortnite X MrBeast Skin partnership release is just around the corner, as the Epic Games have announced in their recent report. For those who don't know, MrBeast, originally known as J. Donaldson, is a renowned YouTube vlogger, holding 117 million followers.
The trailer of Fortnite Chapter 4 Season 1 has brought forward MrBeast in their game which has sparked interest among the players to get it at their earliest. However, it isn't even surprising as Fortnite is famous for its different collaborations and for releasing advanced new features in its games.
Let's delve deeper to know when Fortnite X MrBeast Skin is releasing, the price, and everything you need to know about it. So let's get started.
Fortnite X MrBeast Skin Release
Epic Games has announced to release of Fortnite X MrBeast Skin together with My Hero Academia, which is scheduled to release on 16 December 2022. So, you can also mark the same date for the MrBeast Skin release. However, it may vary from 15 to 20 December this year.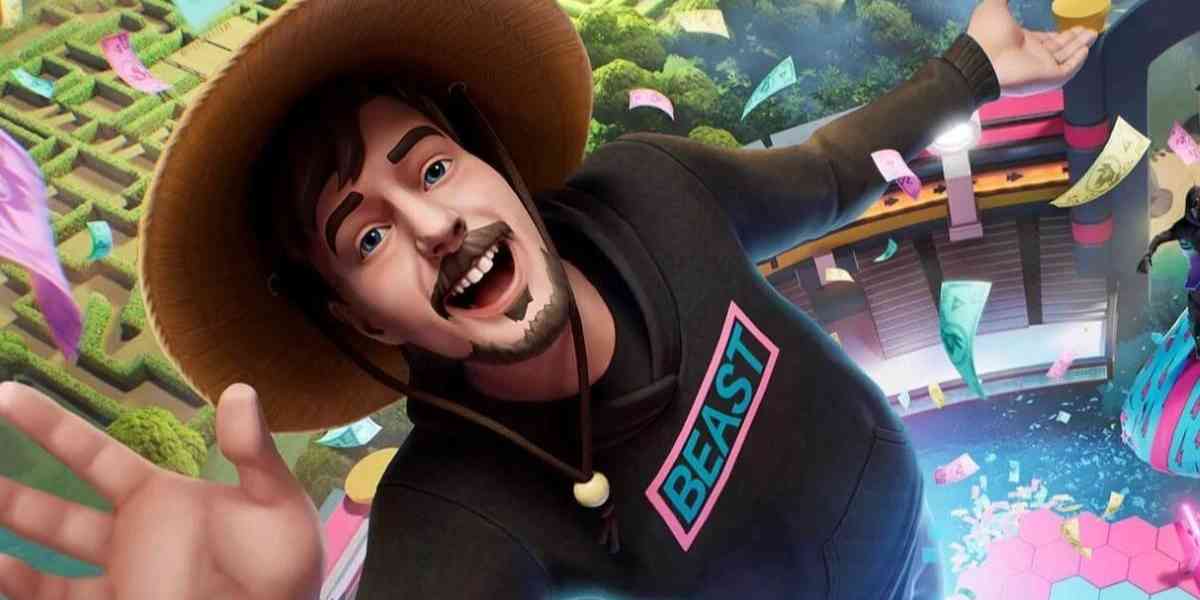 Cost of Fortnite X MrBeast Skin
The price set for Fortnite X MrBeast Skin is around 1500 V-Bucks. However, it is an estimated cost as the authorities haven't revealed the price yet. The rationale of this estimation is. Generally, all such skins cost the same.
For good measure, the probability is the authorities will also make the Fortnite X MrBeast Skin cosmetic pack available anytime soon. Experts have calculated its price as 2500 V- Bucks.
Again, these aren't fixed prices. They can be more or less. So, it's high time to start saving your V-Bucks to have the required one at the time of Fortnite X MrBeast Skin's release in the market.
The sad fact is although MrBeast is all into giving things, Epic Games isn't offering Fortnite X MrBeast Skin for free. However, you can gift it to your near and dear ones to celebrate 2022 as it ends.
Fortnite Chapter 4 MrBeast: How to Obtain the Mrbeast Skin in Fortnite
Take a Glimpse of Fortnite X MrBeast Skin in the Fortnite Trailer
The recently released Fortnite trailer has provided a glimpse of MrBeast that's enough to get an idea of how Fortnite X MrBeast Skin will look in the game. It's similar to the Hulk, as the trailer shows. Someone drags him to Zero Point Island, and it's where we get to look MrBeast as Hulk.
MrBeast Skin appears simplest in the trailer, but the authorities will offer other outfits also for styling MrBeast.
Check official Trailer:
So, calm your nerves by watching the Fortnite Chapter 4 Season 1 trailer and get a glimpse of your favorite content creator before its release.
That's all we got to know so far about Fortnite X Mr. Beast Skin. The simplest way to access it is through spending V-Bucks or other game codes. If you don't have V- bucks, you can get them by defeating Ageless Champion in the game.
Considering this, the players can play Fortnite Season 1 on all consoles, including Android, PlayStation 4 and 5, Xbox, Nintendo Switch, and PC.
So, fasten your seatbelts and get on the ride with Epic Games to also avail of the most awaited Fortnite X MrBeast Skin.
In short, even the provided release date of Fortnite X MrBeast Skin isn't confirmed. Authorities have provided that they will release it sooner or later around the release of My Hero Academia, another famous Fortnite Skin.
So, as it is set to release in December 2022, we can also estimate the release of Fortnite X MrBeast Skin around the same date.
Plus, there are high chances that the Epic Games will release it somewhere around the mid of December as the Winter Feast, implying that they will follow the steps of giving master and give the players a gift before 2022 ends.