Dragon Quest Treasures will be created by Yuji Horii and published by Square Enix. The Dragon Quest games are a long-running RPG franchise. Dragon Quest titles have been globalized for markets in North America, Europe, and Australia. They have released on over a dozen video game platforms since the first game in the series was published in Japan in 1986 on the Nintendo Entertainment System.
The series includes first-person adventure games, mobile games, MMORPGs, and mobile phone games, among the more classic role-playing games. Over 78 million copies of Dragon Quest have been sold throughout the globe. This makes it the second best-selling series by Square Enix after Final Fantasy. Numerous sources have called it "Japan's most popular and beloved game series."
Dragon Quest Treasures Storyline
The newest Dragon Quest game, DQ11, has a spinoff prequel called Dragon Quest Treasures which will be released later this year. In it, Erik, who appeared in DQ11 as the main character, will return to explore the island of Draconia with Mia and two new companions, Purrsula and Porcus. So that they might realize their ambition, Erik and Mia plan to team up to travel around Draconia, domesticate various monsters, and go on treasure hunts.
Erik and Mia will utilize their natural abilities and the assistance of their tamed monsters to search for treasure and bring it back to their base. The monsters will also aid them in getting about more efficiently. They let them glide through the air or leaping up to reach higher locations. However, unlike other entries in the series, Dragon Quest Treasures doesn't seem to utilize creatures recruited from the player's party as a means of movement.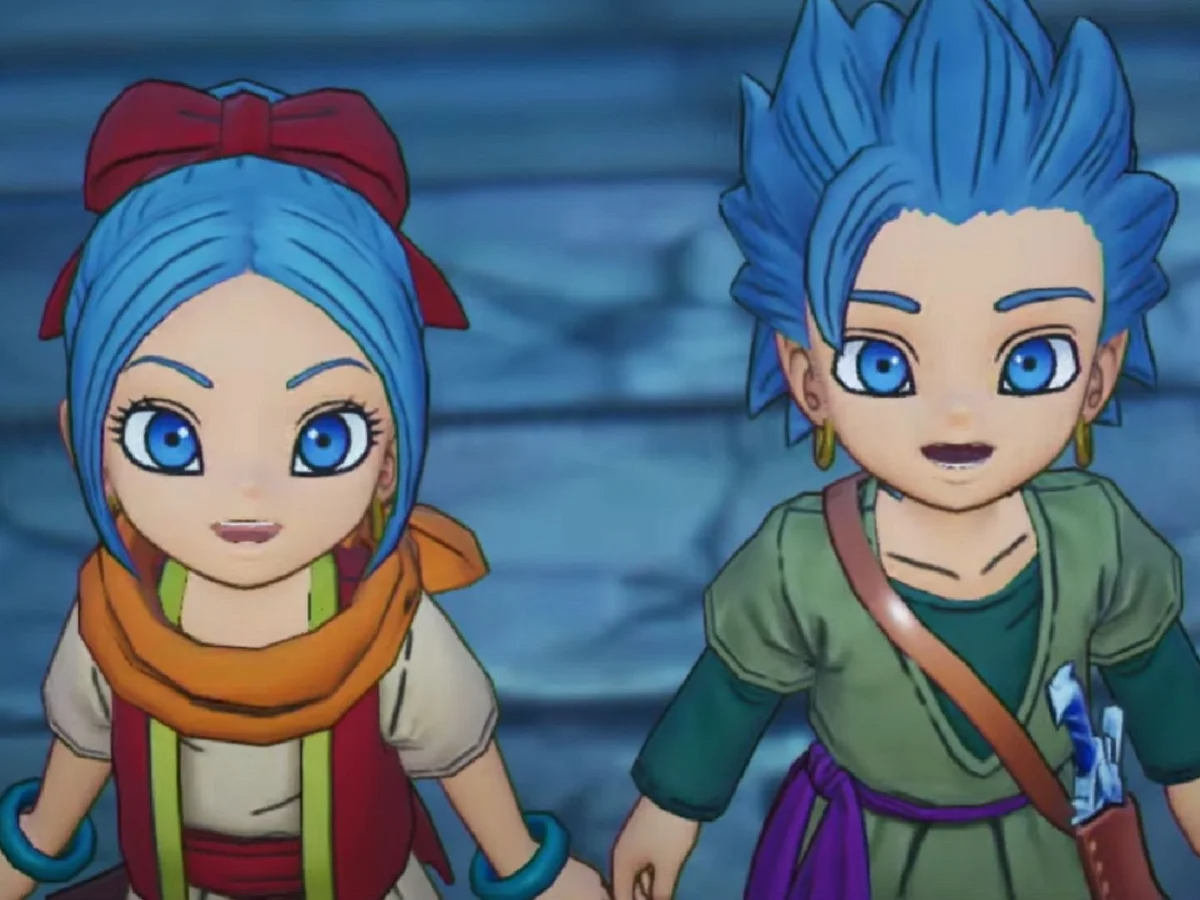 Gameplay
Several role-playing game elements from Dragon Quest Treasures have been previously exposed. A common component of role-playing games is the quest to amass a massive fortune for your character. Like in other role-playing games, players must fight tamed and wild creatures. The Nintendo June teaser on YouTube specifies a "treasure hunting level". This means that players may likely level up and get stronger like in typical RPGs. However, this is the only feature that has been openly mentioned.
The continuation of the sequence allows for the inference of further aspects. DQT, like previous Dragon Quest games, will likely have a wide selection of spells, special moves, weapons, and equipment for players to use. Even better, they can tie Dragon Quest Treasures into the series' history by making iconic artifacts from earlier games available as rewards.
Dragon Quest Treasures: Release Date
The announcement of Dragon Quest Treasures was made during last year's 35th-anniversary celebration in May. The next installment in the series is scheduled for a December 9 release. Square Enix's upcoming Fall release of Dragon Quest Treasures for Nintendo Switch will provide series fans a taste of both familiar and fresh content.
The game's twin thieves, Erik and Mia, set off on a new journey in this sidequest related to the main questline of Dragon Quest 11: Echoes of an Elusive Age. Last year, Square Enix revealed many new Dragon Quest games, including Dragon Quest Treasures. The Dragon Quest development team is also hard at work on Dragon Quest 12: The Flames of Fate. This is the next installment in the main series, and an "HD-2D" remake of Dragon Quest 3.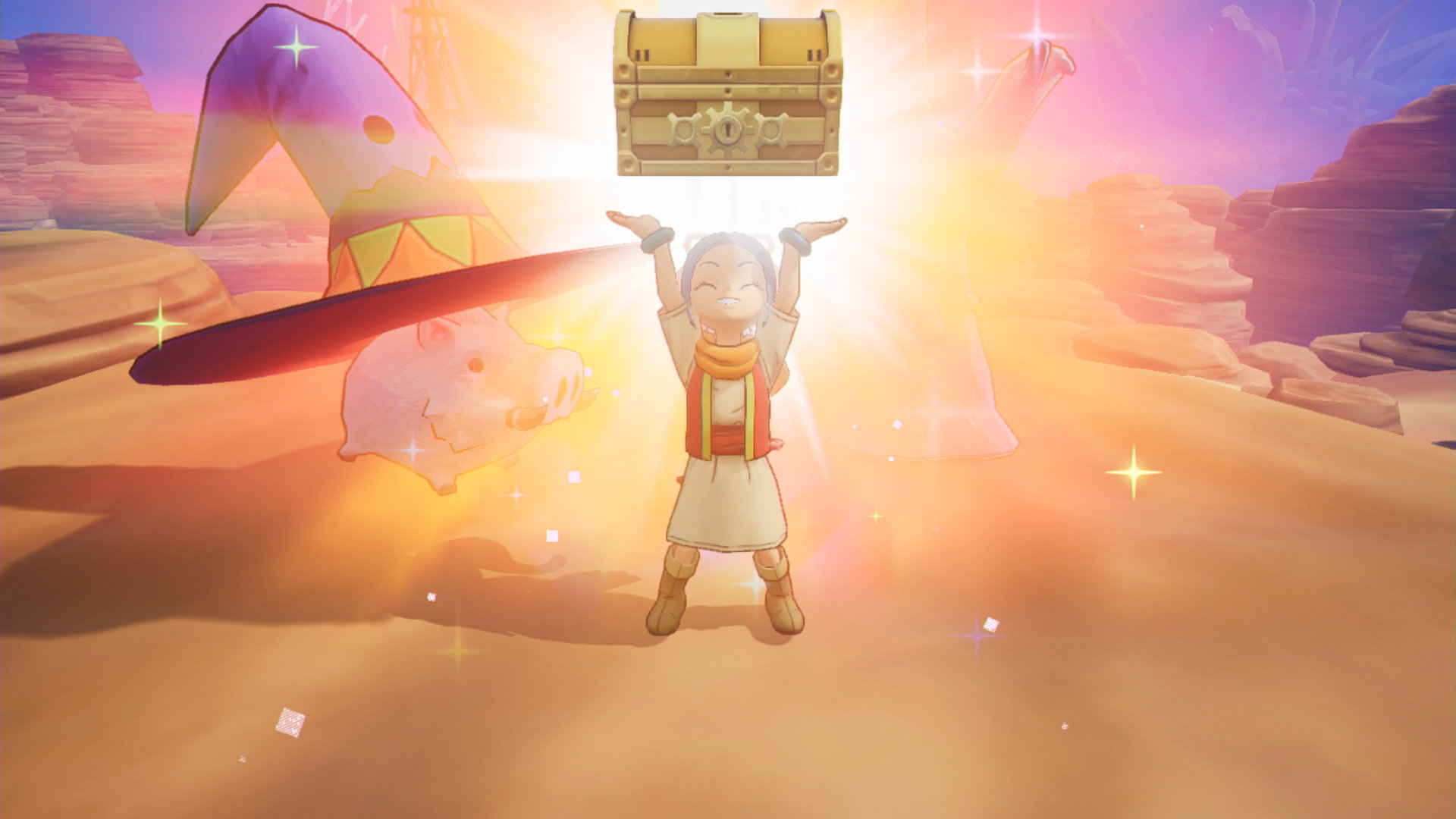 When Be Dragon Quest Treasures Will Available For Preorder?
The Pre-order phase for Dragon Quest Treasures has begun. Pre-orders for Dragon Quest Treasures, due on December 9, 2022, are now placed at retailers, including Amazon and Best Buy. Your choice of either a digital or physical copy is available for purchase. Bonus in-game content is also available for Pre-orders to aid your journey:
"Chimaera Wing" Instantly returns players to their base, undamaged and with all loot intact.
The player's chances of recruiting a monster are multiplied by fifteen times using the "Better Buddy Bullet."
One use of a "Fullheal Pellet" completely heals an ally.
Killer Klowns From Outer Space Game will Go in Development Soon
The Xbox One and PlayStation 4 versions of Dragon Quest XI S were released before the Nintendo Switch version, although Treasures is presently solely planned for the Switch. Whether this adventure will be released on other platforms remains to be seen. However, it will likely be determined by how well Treasures initially sells on the hybrid console.
Winding It Up
Unlike other Dragon Quest games, It doesn't have the player traverse the globe on a quest to safeguard Yggdrasil, the World Tree. In its place, gamers will gather monsters, battle enemies, and scour the world in search of riches.
It has all the makings of a game in which one may lose track of time. The preorder is now available at the most significant shops in digital and physical formats. By doing so, you'll be ready to join the fun when Treasures is released on December 9, 2022.