Destiny 2 And Fortnite have just announced a collaboration. While it is routine for Epic Games, this is the first time Bungie has collaborated with a major game studio. This celebrates the release of Destiny 2 on the Epic Games Store. It also includes a small collaboration with Fall Guys too. Everything you need to know is written below.
Destiny 2 And Fortnite – What's new in Fortnite?
Cosmetics
Epic Games has bought many Destiny 2-themed cosmetics in the Fortnite Item Shop. Three of these are Skins, 3 are Pickaxes, and one glider and an emote to top it off. The skins include Destiny 2 Characters; Commander Zavala, Ikora Rey, and Exo Stranger. Each of these skins costs 1500 v-bucks. Moreover, if you want all three of them, you can buy a bundle that costs 2700 v-bucks. This will save you a total of 1800 v-bucks in total.
To compliment the skins, Epic Games has also introduced pickaxes dedicated to each of the three skins; The Lament Pickaxe for Exo Stranger, The Black Talon Pickaxe for Ikora Rey, and the Crown-Splitter Pickaxe for Commander Zavala. These pickaxes cost 500 v-bucks each, with the exception of The Lament, which costs 800 v-bucks. A new emote called "Investigate," and dedicated gliders have also been released.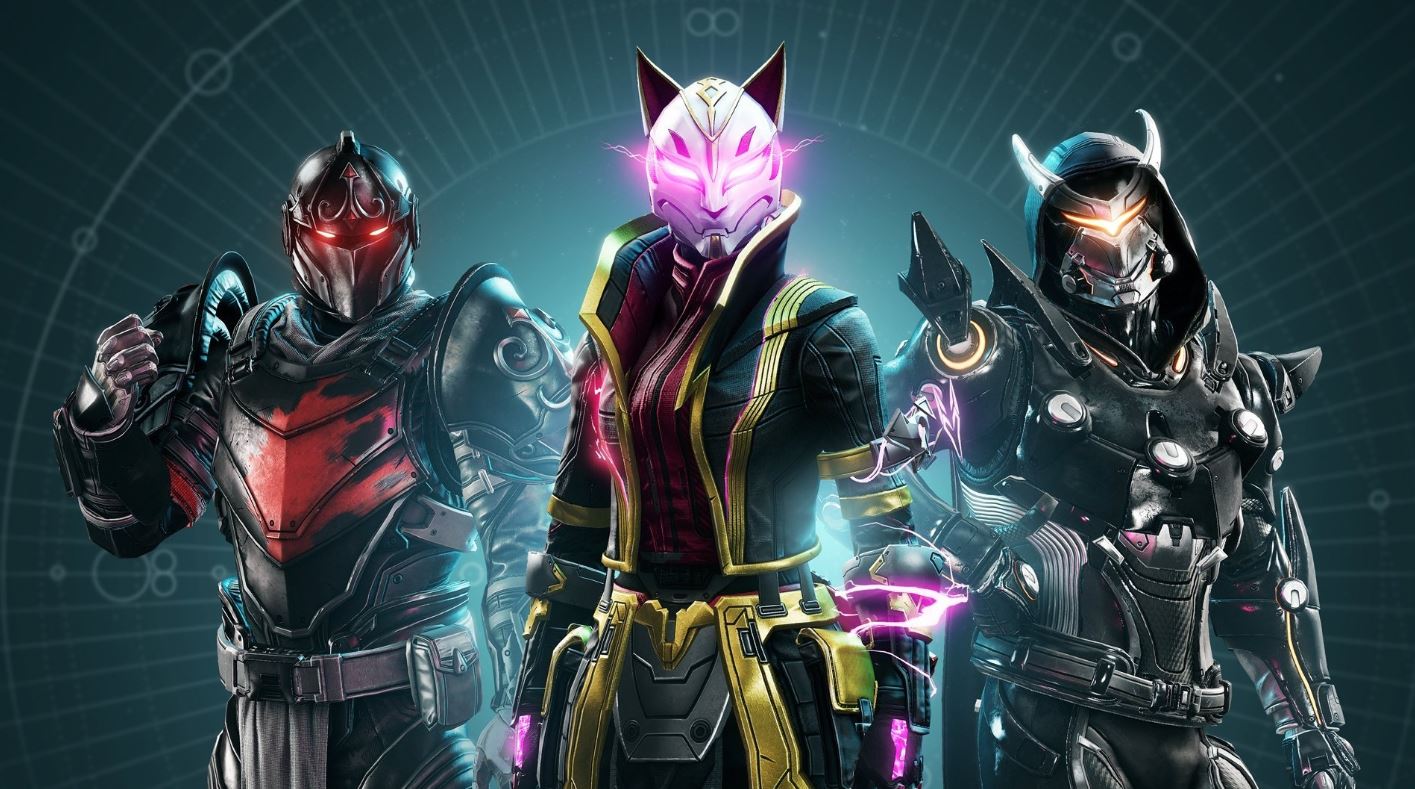 Map
Other than cosmetics, Epic Games has also worked with the creative team of Fortnite Team PWR, who have come up with a new Destiny 2-themed creative island called "Javelin 4". The map is visually very impressive looking, considering the fact the PWR team used only the assets already available in the Fortnite Creative Library.
At the start of the round, three categories of loadouts are available for all players to choose from, all inspired by Destiny. The Titan category gets shotguns and assault rifles, Warlocks are given range rifles, and revolvers, along with grenades, are given to Hunters.
The Last of Us Part 1 Remake Release Date, Supported Platforms, Price, and PS5 Upgrades
Unfortunately, you can not look like the Destiny characters in-game until or unless you have bought the skins from the item shop. Players get special abilities based on what category of loadout they choose. The PVP match has a 10-minute timer which sometimes feels boring as the map has only one mode.
Other Collaborations
Fortnite has had a ton of collaborations in recent times, ranging from entertainment giants such as Marvel to cartoon TV series like Rick and Morty. Before this Destiny collab, Epic Games collaborated with the hugely famous Japanese anime series "Dragon Ball Z."
From new skins of beloved characters like Goku to special in-game weapons, This collaboration pretty much had it all. New in-game quests and a competitive Duos tournament for Dragon Ball cosmetic rewards were also added.
What's new in Destiny 2?
Although Epic Games is used to bring other game characters into Fortnite, an original Fortnite skin has never been used in another game until now. This collaboration is the first time that any of Fortnite's own in-game characters appears in another world.
Three Fortnite-themed skins are coming in the Destiny 2 Eververse Store, all being fan favourites. These are the OG Black Knight as a Titan, Drift from Season 5 as a Warlock, and Oblivion as a Hunter.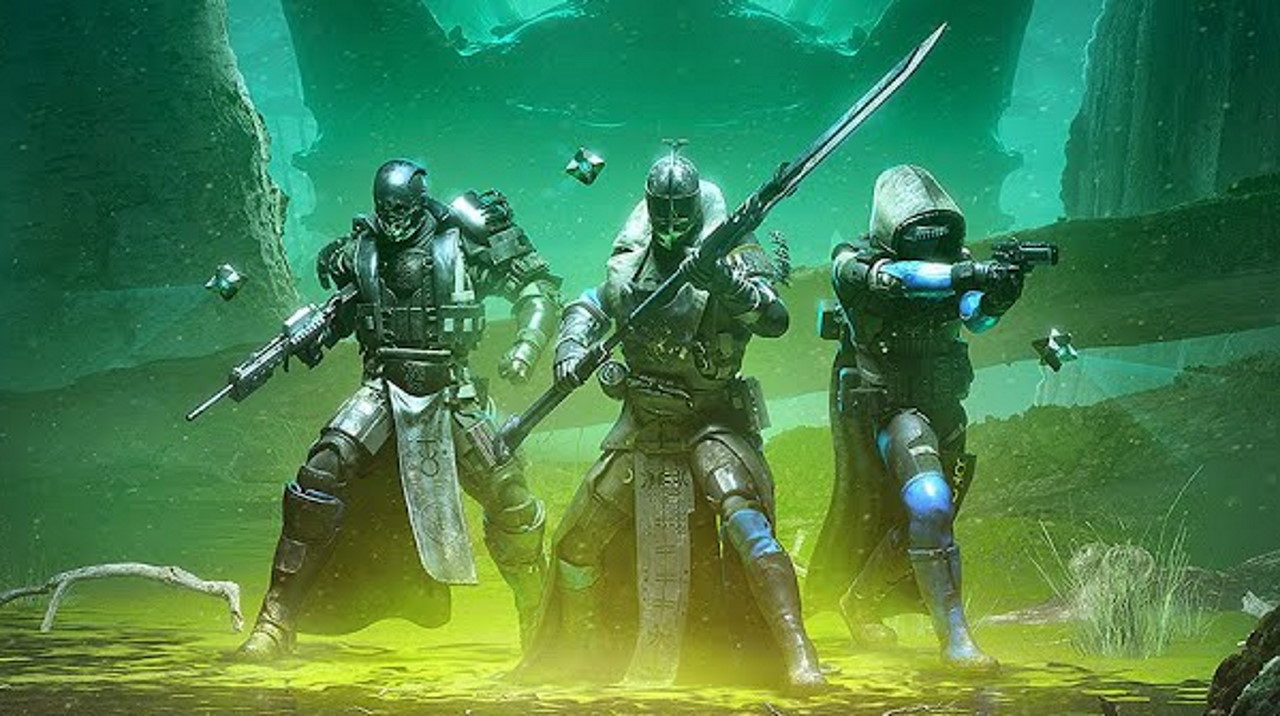 Along with this, Bungie and Epic Games are offering all three MMO expansion packs in Destiny 2 for free this week till August 30th! The 30th Anniversary pack is also free until August 30th!
Fall Guys Collaboration
Fall Guys is also getting a collaboration with Destiny 2 as the game was acquired by Epic Games 3 months ago. It will be getting some pretty cool Destiny 2-themed cosmetics next month.
On September 17th, the game will get Warlock, Hunter, and Titan-themed cosmetics along with a 'spicy ramen' celebration emote and some other things. More details about the collab with be revealed in the coming days. Unfortunately, Destiny 2 will NOT be getting any Fall Guys-related cosmetics or content in this collaboration.
Conclusion
This collaboration is a big leap for both game studios. Bungie pulled off their first ever major in-game collaboration while Fortnite's original characters. This feat of featuring Fortnite's characters in another game has occurred for the first time. This collaboration is very beneficial to the fans. They are able to enjoy Destiny 2's all expansions for free, along with other fun content available in each of the games.
In this article, we covered every detail of the collaboration between Fortnite and Destiny 2 (and Fall Guys). We discussed all the new maps and how they function, as well as all the cosmetics with their respective prices. That is all for today's article. Thank you for Reading!