Daymare 1994 Sandcastle needs to be on your list of essential games to play if you enjoy horror games. This game, created by Invader Studios and released by Destructive Creations as a homage to the iconic horror games of the 1990s, evokes memories of that period.
Daymare 1994 Sandcastle: Release date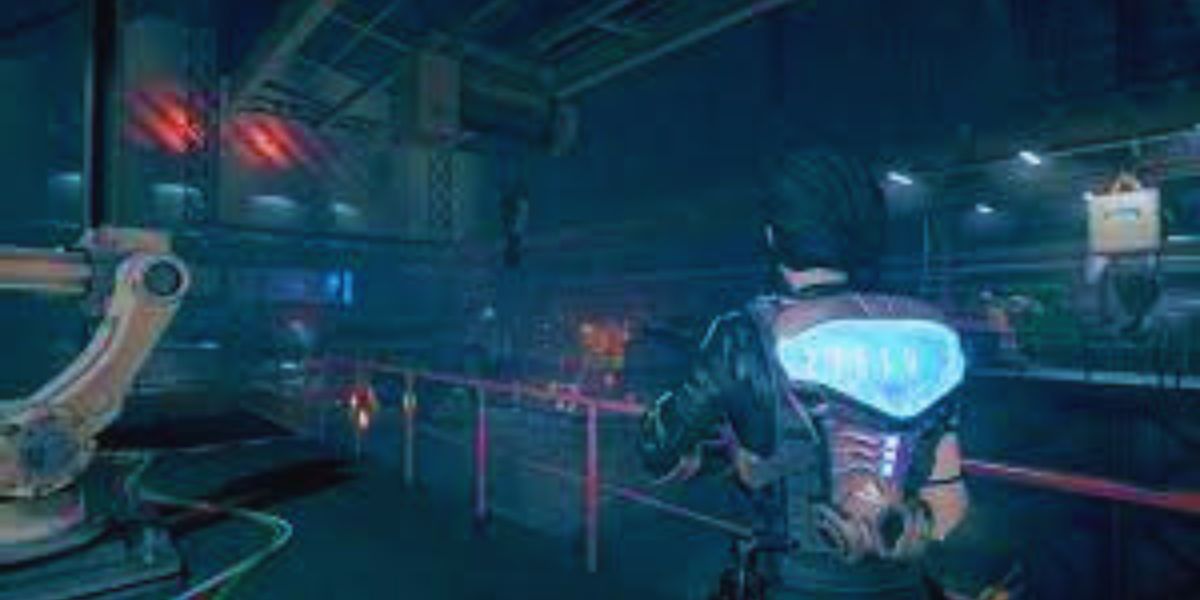 Daymare 1994 Sandcastle will be released on August 30, 2023, as Invader Studios stated, much to the delight of devoted fans. There won't be any timed exclusivity antics because the game is coming all over, starting from PC, PlayStation 4, Xbox One, PlayStation 5, and Xbox Series X/S simultaneously, according to the release.
If that wasn't enough good news, the developers have one more surprise: a free demo will be available on May 11, 2023. There is currently no information on whether consoles will receive a preview before launch, but it will be available on Steam.
Daymare 1994 Sandcastle: Gameplay
Set in the fictional town of Keen Sight, Idaho, Daymare 1994 Sandcastle takes you on a horror-filled journey as you try to uncover the truth behind a deadly virus that has infected the town. 
The game consists of three playable characters. Here, each has unique abilities and a storyline, adding to the game's depth and level of replayability. The gameplay is reminiscent of classic Resident Evil and Silent Hill games, with tank controls and fixed camera angles. 
However, the game also adds modern elements, such as a cover system, quick-time events, and weapon upgrades, making it accessible to both new and old fans of this genre. One of the standout features of Daymare 1994 Sandcastle is its attention to detail. The game's environments are beautifully crafted, with each area offering a unique atmosphere and adding to the wholesome experience of the game. 
From the abandoned laboratory to the eerie forest, every location in the game immerses the player in the horror-filled world of Keen Sight. The game's sound design is also worth mentioning, with an eerie soundtrack that sets the tone for each area and adds to the game's tension. The voice-over and its enactment are also well done, with each character delivering their lines convincingly and adding to the overall immersion of the game.
Daymare 1994 Sandcastle: Features 
New characters and big comebacks – Take part in the top secret "Sandcastle" mission as the game'sgame's main protagonist, Special Agent H.A.D.E.S. Dalila Reyes, and reconstruct the past of some of Daymare 1998's most beloved characters.
Lethal and terrifying enemies – Fight, followed by kill, and dismember any new enemies that comes between you and your mission; so frighteningly intelligent, aggressive, and realistic in every detail.
The revamped interface – The D.I.D. is back, though wholly redesigned. Manage your inventory, ammo, and health items directly from the new game interface, which has never been so simple and exciting.
Eye to the Scanner – Heartiest thanks to the highly innovative device installed on Reyes'sReyes's arm. Now you can analyze environment portions and reveal new, exciting puzzles to solve, pick up the most secret documents and detect every single hidden item!
Environmental puzzles: The saying goes, the solution is often right lying ahead! Search for all the clues and overcome the environmental obstacles to obtain resources and collectibles.
Are you sure it's dead? – in Daymare 1994 
Sandcastle, prepare to confront the toughest and most aggressive enemies you have ever seen. Moreover, even if you're sure you've killed one, it might return in a completely new, unexpected form and even deadlier than before!
Daymare 1994 Sandcastle is a fantastic game that successfully captures the nostalgia of classic horror games while adding modern elements to make it accessible to a new generation of gamers. The game's attention to detail, immersive environments, and eerie soundtrack make it a must-play for fans of this genre. The game is so perfect that the thrill and enjoyable horror adventure are worth your time.
Thus, it is all that the developers have yet to reveal.