Supercell finally released the Coc Th15 upgrade on October 10, 2022. This upgrade will shake things up in the game, and if you haven't already spent 18 million gold to get your hands on it, you must now.
The much-awaited Town Hall 15 is going to take 15 days to upgrade and will change Clash of Clans for you forever. There will be a new colour scheme of blue and purple, and your HP will increase to 9600 points. With this upgrade, your base capacity to hold gold will also increase to two million gold. Moreover, you will be able to store two million elixir and a whooping amount of 20k Dark Elixir. So, if anyone ever decides to attack you, they won't know what they are in for.
The new Clash of Clans Town Hall 15 upgradation also comes with unique battle strategies to help you win all your battles. So if you want to know what they are and how you can become better than your opponents, here are all the details.
Best Battle Strategies to Win Wars in Coc Th15 upgrade
If you upgrade to the latest town hall in clash of clans, you will have a better chance of defending yourself and attacking your enemies. 
The Coc Th15 upgrade comes with two new defences, Spell Tower and Monolith. Both of these defences are game changers and make the update worthwhile.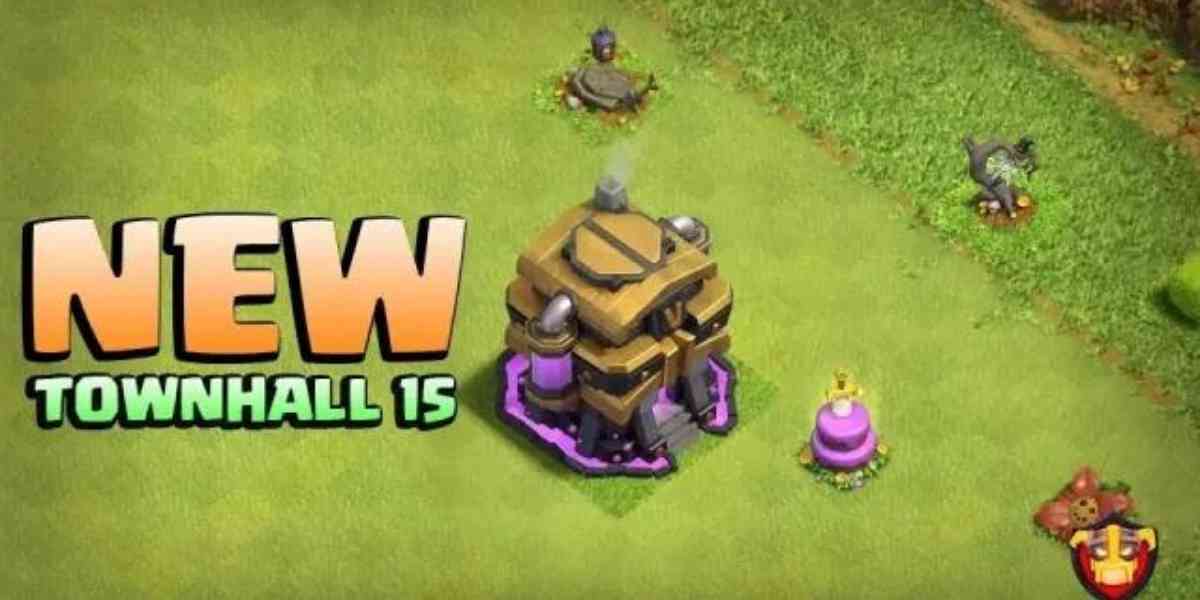 Moreover, Electro Titan, a new troop, has also made its debut, and you can get your hands on it once you upgrade. There is also a new battle drill which can stun the opponent's defence for 2 seconds. There is also a new and improved recall spell for you to call your units from the battlefield.
When New Valorant Agent will Release Officially?
Let's discuss these new updates in detail.
Spell Tower- 
You can build up to 2 spell towers once you have upgraded to Coc Th15 upgrade. These are great to help you protect your home village from opponents, as you can cast a spell. There are a variety of spells to choose from to save the base, and they become better once you level up the tower.
So with a level 1 spell tower, you can cast a Rage Spell. This spell will strengthen your defences and all your units nearby. Then, as you reach level 2, you can cast a poison spell. This potent spell will affect all surrounding opponents. Finally, with a level 3 spell tower, you can cast an invisibility spell. This will cloak your troops and objects for a while. All of these spells will help you get the upper hand in wars.
Monolith-
Get your hands on a tank-killing defence, aka Monolith, in return for Dark Elixir with the Coc Th15 upgrade. The Monolith is a deadly weapon which can affect high HP units like tanks or heroes with each shot fired. It dramatically decreases the health points of your enemies and gives you a chance to wreak havoc on your opponents.
Electro Titan-
One of its kind, Electro Titan, will help you win all your battles like never before. She comes with a short-range whip to attack all nearby troops, even if they are in the air. She also can release a 6m aura which is dangerous for all your opponents. This is because the aura constantly attacks all units in the vicinity and doesn't allow them to fight back with their full strength.
Battle Drill-
With town hall 15, you can update your Siege Workshop to level 7 and get yourself a battle drill. The battle drill functions by drilling itself underground and attacking the opposing team. The part of the opponent's team close to the battle drill will get stunned for 2 seconds as it rises to the surface to attack them.
New Hero Pets to Defeat opponents in Coc Th15 upgrade
Four new hero pets, namely Diggy, Frosty, Poison Lizard and Phoenix, have been introduced in the latest update, and they all have extraordinary powers.
As his name suggests, Frosty has the superpower of an icy cold breath bound to slow down your enemies. Sometimes, he can also release frostmites which are ice balls that can reduce the efficacy of opposing barriers. Players can get this pet by upgrading their pet house to level 5.
Players can cleverly attack opponents with the help of Diggy. They can crawl underground with the pet and emerge from the ground out of the blue, surprising and attacking opponents. To get Diggy, you must upgrade your pet house to the sixth level.
Poison Lizard is a deadly pet that spits venom quickly on defending heroes and troops. It can arrive on the battlefield faster than most pets and can assault enemies, considerably slowing them down and giving you a chance to win. This pet becomes available once your pet house reaches level 7.
Come back to life with the help of Phoenix, a pet that has the ability to heal the hero she is with. Phoenix is the master of resurrection and can provide invulnerability to her hero for some time. To get this fantastic pet, you must have a pet house of level 8.
Supercell has put in a lot of effort to create the Coc Th15 upgrade. So have you gotten the upgrade yet? If yes, what will you try out first from all the above-mentioned things? Let us know in the comments below!