The gaming world is abuzz with anticipation for Bomb Rush Cyberfunk, a video game that promises to blend nostalgic elements with futuristic visuals, creating an adventurous and engaging experience. With the long-awaited release date and pricing details for consoles finally revealed, excitement has reached new heights. In this article, we will delve into the universe of Bomb Rush Cyberfunk and explore what gamers can look forward to in this thrilling game.
Bomb Rush Cyberfunk: Release Date and Platforms
The official release date for Bomb Rush Cyberfunk has been announced, and it's set for August 2023. Gamers will be delighted to know that the game will be available on various platforms, including PlayStation, Xbox, and Nintendo Switch, ensuring accessibility to a broad gaming community.
Related: The Super Mario Bros. Movie Gets Peacock Release Date
Bomb Rush Cyberfunk: Pricing Details for Consoles
Developers have also revealed the pricing details for Bomb Rush Cyberfunk on consoles, bringing even more joy to enthusiasts. The basic edition of the game will be priced at an affordable $39.99, making it accessible to players eager to explore the enthralling world of counter-culture graffiti and exhilarating roller-skating bouts.
Bomb Rush Cyberfunk: Nostalgia Meets Futurism
One of the standout features of Bomb Rush Cyberfunk is its ability to strike the perfect balance between vintage and futuristic elements. The game's aesthetic pays homage to the hip-hop and street art of the 1990s, reminiscent of the beloved Jet Set Radio. Yet, it seamlessly incorporates modern and captivating design elements, giving the game a vibrant and engaging appearance.
Related: PS5 Slim Rumored Release Date, Price, Design and More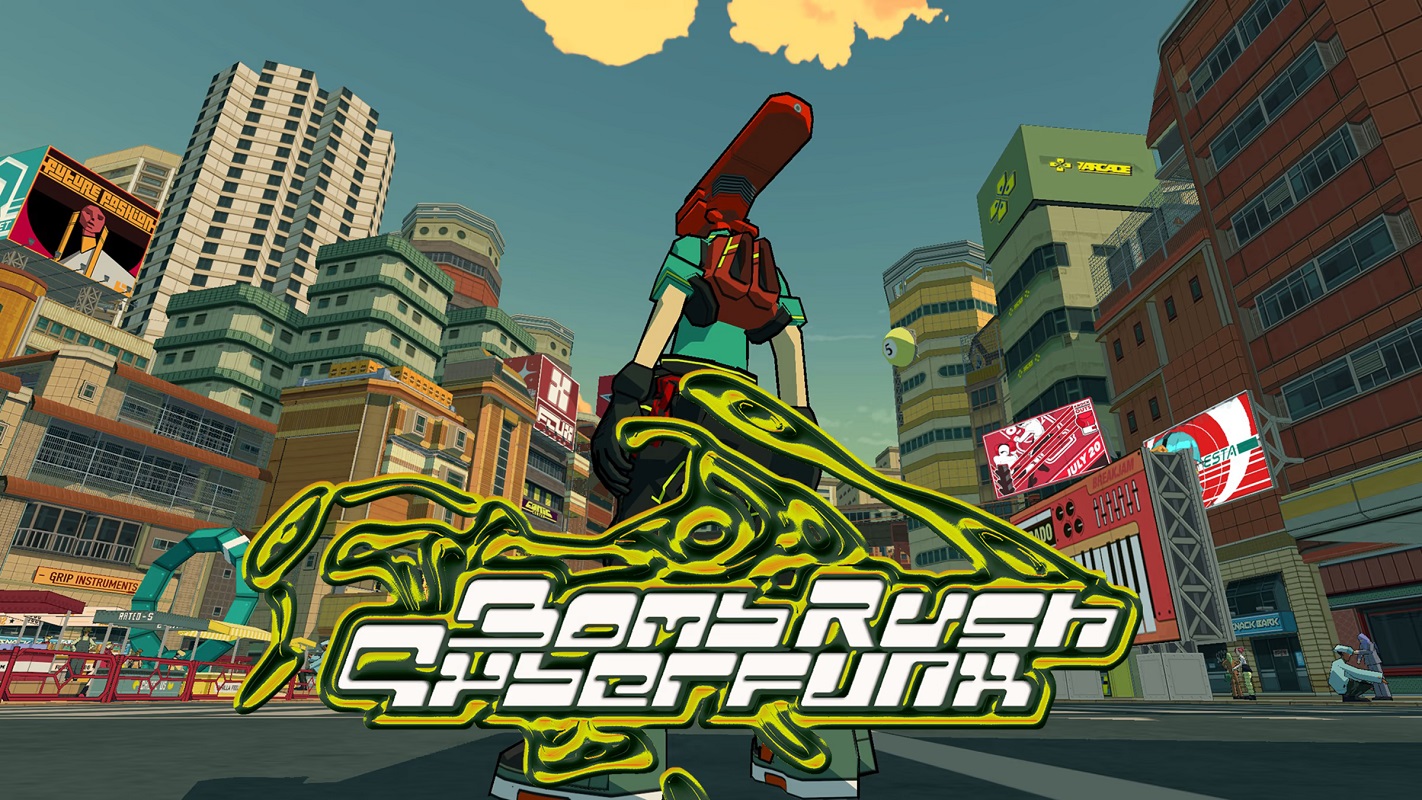 Bomb Rush Cyberfunk: Gameplay Mechanics
In Bomb Rush Cyberfunk, players take on the role of skilled roller-skaters who leave their mark on the city by spraying graffiti to establish their reputation. The emphasis on smooth and fluid movement enables players to perform incredible stunts while evading opponents and law enforcement. Accompanied by a vibrant and upbeat soundtrack, the goal is to complete tasks and defeat enemy crews, providing players a unique and exhilarating experience.
Bomb Rush Cyberfunk: Immersive Soundtrack
The significance of music in Bomb Rush Cyberfunk cannot be understated. The soundtrack enhances the gaming experience, immersing players in the city's vibrant vibe as they skate through its bustling streets. The game becomes a delight for both the ears and the eyes, creating a truly immersive environment.
Bomb Rush Cyberfunk: Multiplayer Mode
Adding to the excitement, Bomb Rush Cyberfunk features a multiplayer mode where players can join friends and form graffiti crews to engage in thrilling online battles against other teams. The multiplayer option offers limitless entertainment and the chance to showcase unique artistic and skating abilities.
Related: Super Mario Odyssey 2 Release Date, Rumours & Speculations
Bomb Rush Cyberfunk: Community and Customization
Bomb Rush Cyberfunk aims to foster a thriving player base. Players can personalize their characters' appearances and roller skates, reflecting their tastes and personalities. This emphasis on customization enhances the feeling of immersion, ensuring each player's experience becomes genuinely unique.
Fans of the original Jet Set Radio series and newcomers will find a memorable experience in Bomb Rush Cyberfunk, thanks to its blend of nostalgia, futuristic graphics, and innovative gameplay features. As the release date approaches, the gaming community eagerly awaits the opportunity to embark on an exhilarating roller-skating journey in a bright cyberpunk world. Get ready to bomb, rush, and cyberfunk your way to greatness in this exciting game.