Step into Geralt's supernatural shoes with the best Witcher 3 settings and boost your gaming experience in this fantasy RPG game. 
You can make CDProjektRed's spectacular game shine with the best Witcher 3 settings for PC! The fantasy game made its debut in 2015. But now, a free next-gen update for the game is available to fully use all the new features available in today's consoles. You can now add new graphics options, gameplay improvements, ray tracing, and much more to your game, making it more exciting and fun! 
But how do you figure out the best Witcher 3 settings with this next-gen game update while boosting fps? Keep on reading to find out our best picks!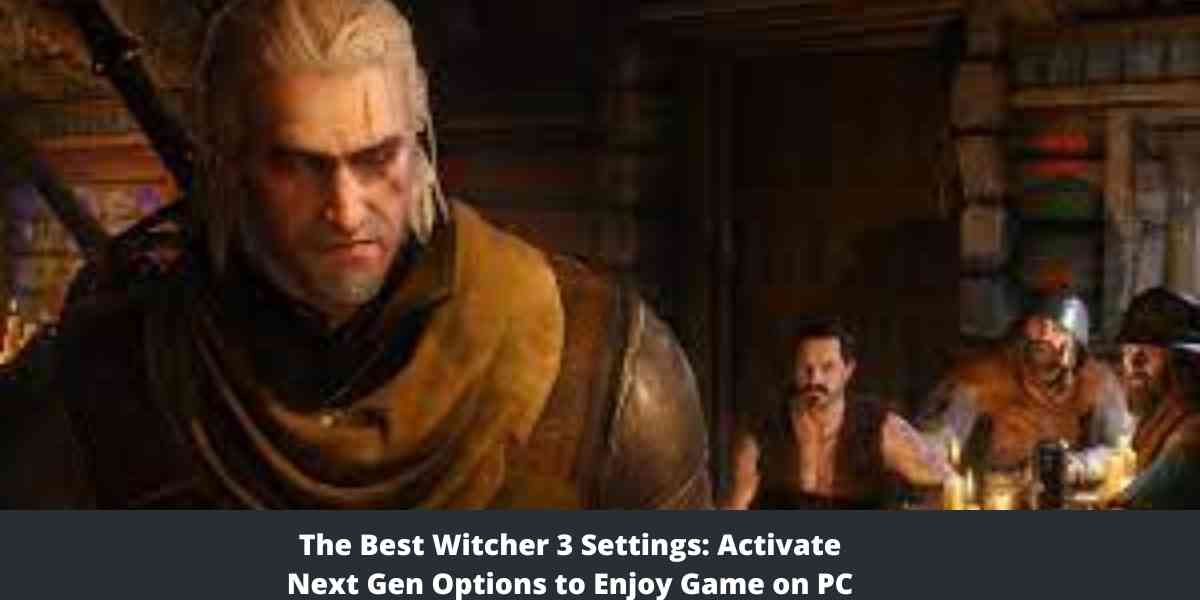 The Witcher 3 Graphics Presets 
Manually changing individual settings may not be everybody's cup of tea. Fortunately, you can opt for the laid-back approach with The Witcher 3 Wild Hunt presets! This will save you the time and energy that goes into tinkering around in the settings menu. 
You could opt for the traditional low, medium, high and ultra options. Additionally, if your graphics card supports it, Ultra-Ray Tracing is also available. 
The Ultra+ option is currently not available in the Witcher 3 presets. You will manually need to amp up each graphics option to this setting. This can get annoying for players with RTX 4090 or other spectacular graphics cards that can support ramped-up settings. 
The Best Witcher 3 Graphics Settings
If you don't mind putting in a little more effort, we recommend manually toggling the settings to get the best out of the game. 
Here are our recommendations for the best Witcher 3 Settings. 
V-sync: Off

Background characters: High

Framerate limit: Unlimited

Shadow Quality: Ultra

Display mode: Fullscreen

Water quality: Ultra

Grass Density: Ultra 

Foliage visibility: High

Texture quality: Ultra

Motion blur: Off

Detail level: Ultra

Bloom: Off

Chromatic Aberration: On

Depth of field: On

Vignetting: On

Camera lens effects: Off

Light shafts: On
Best Witcher 3 Settings for Lighting
The Witcher 3 offers spectacular lighting options. Playing the game with High or Ultra settings will blow your mind! You can also scale back and enjoy the game with Medium settings. 
The Ultra+ lighting settings will offer an experience unlike any other! However, it is a luxury, and not everybody can enjoy it while maintaining decent fps! 
Ray Tracing 
Ray Tracing takes a toll on the game's frame rates. CDPR makes steep graphics card recommendations for using the settings. You should probably only opt for it if you have an RTX 4000 graphics card! 
If you want to enable this feature with an average GPU, then be ready to pay the performance price! 
Resolution 
For resolution, we recommend going for 1440p at least. Don't opt for 10800 or anything lower! 
Shadow Quality 
Ultra Shadow Quality settings are worth sacrificing a little on fps. It will give spectacular effects on the edge. 
Textures 
Textures are one of the most important factors that influence your gaming experience. We recommend keeping the settings as high as possible for this feature. The higher the textures setting, the more realistic your gaming experience will be! 
Grass and Foliage
The Ultra setting will give the vegetation in the game a more realistic vibe! If your GPU can handle the extra work, we recommend going one step further with the Ultra+ for a gaming experience unlike any other!  
The Witcher 3 New Update Performance Issues 
Unfortunately, the new update is causing performance issues, as many players report complaints of DX12-related stuttering, frame rate drop, and glitches. CD Projekt Red has acknowledged this and is coming up with a fix.
Since the issue is more frequent with DX12, opt for the DX11 option. This option is given to you when the game first launches. Opting for the DX11 option will reduce the frequency of the crashes until a fix comes out!