Creative Director Marc-Alexis Cote teases the upcoming Assassin's Creed Hexe game and says it's very different from all other titles! 
Codename Hexe was announced during the Ubisoft Forward 2022 showcase. The event also released information regarding other Assassin's Creed titles, including Assassin's Creed Infinity, Assassin's Creed Mirage and Assassin's Creed Codename Red. 
Ubisoft is expected to release more details regarding all these titles in the near future. However, let's focus on Assassin's Creed Hexe for the time being and find out everything there is to know about it. 
Assassin's Creed Hexe 
Marc-Alexis Cote describes it as a new flagship title that is very different from all others in the Assassin's Creed series. It is expected to be the darkest installment in the series as of yet! 
Unlike the first-look teasers for all other titles, Assassin's Creed Hexe's teaser looks pretty dark. It opens with ominous music and sets a chilling tone for the rest of the video. Thus, be prepared for getting hit by something you've never seen before in this upcoming Assassin's Creed title.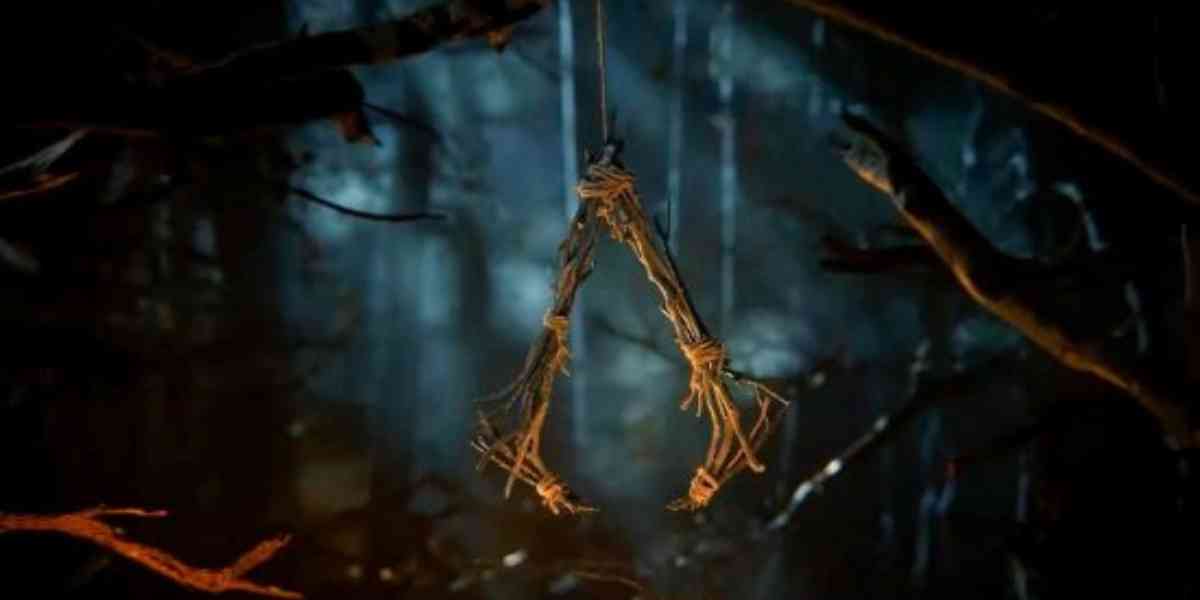 Unfortunately, the game developers are extremely tight-lipped regarding Codename Hexe. They have maintained an air of mystery around it and have not disclosed any information. 
Assassin's Creed Hexe Trailer
A 30-second long teaser for Codename Hexe is available. Check official trailer:
It features a dead leaf falling in a dark, gloomy forest as dogs bark in the background. We also see an Assassin insignia created from twigs hanging above a fire on a tree. The video ends with the logo for the game.
What is the setting for Assassin's Creed Hexe? 
The producers have not disclosed the official setting for Assassin's Creed Hexe as of yet. However, a Bloomberg leak suggests that it took place in Central Europe in the 16th century. This time was pivotal in history as 80,000 people were executed during it for being associated with the devil. Called the 16th Century witch trials, they spread fear and devastation among the masses. 
The witch trials may be a part of the upcoming Codename Hexe. This would explain the ominous and horror vibe of the trailer. However, the producers have not confirmed anything till now. 
PC Building Simulator 2 Release Date and System Requirements
Development Team for Codename Hexe
The Development Team behind Codename Hexe is the same as the veteran team that developed Assassin's Creed Valhalla, i.e. Ubisoft Montreal.
Ubisoft Montreal is also responsible for creating the Assassin's Creed franchise 15 years ago. 
Is there a release date? 
So far, there is no announcement regarding an official release date. However, we know Mirage and Codename Red will come out before Hexe. 
Mirage will debut in 2023, followed by Codename Red. We do not know the release date of the latter game as of yet. But it will most likely come out in 2024. Based on this, Hexe may come out as late as 2025!