Why is my Minecraft game not loading? Are Minecraft servers down? Or is it a simple player error? Keep on reading to find out the cause behind your game, not opening.
An active internet connection is required to connect to servers to play multiplayer mode in Minecraft. Unfortunately, you can run into issues while connecting to them, which can prevent you from playing with your friends. This includes servers being offline or having unstable internet connections. While the latter is the player's fault, the former depends upon the developers. Sometimes, the servers may be down for maintenance or upgrades. So how do you know if your game is not loading because of an error from your side or because of the server being down? Well, you can check the server status through the methods given down below. 
Are Minecraft Servers down? 
If you are unable to connect to a server on your first attempt, try a couple of times again. However, if things still do not work out, you will need to check if the server is offline. Error messages like "Io.Netty.Channel.AbstractchannelAnnotatedconnectexceptionError" may pop up every time you try to secure a connection. 
Follow the method given below to determine if the server is down. 
Go to prisonfun.com and connect to the server there. This is a purpose-built Minecraft server that is always open and accessible via all versions of the game. If you are able to connect to this server, you can rest assured that your game is working perfectly fine, and the error is from Minecraft's side.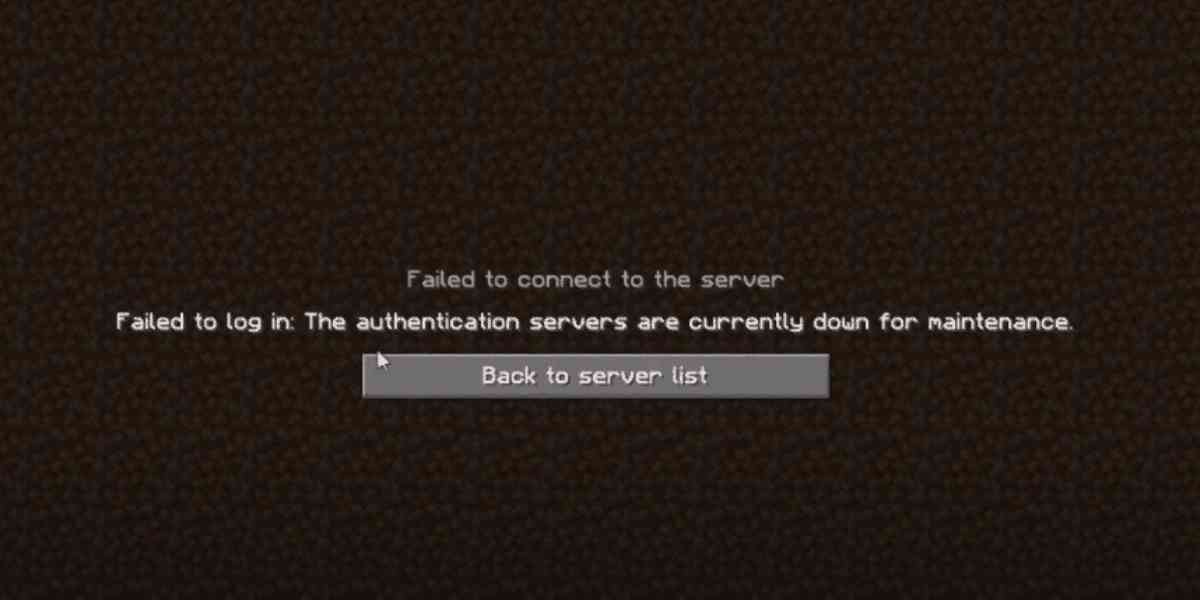 However, if you are unable to connect to the prisonfun.com server, the issue is probably from your side. You can often resolve it using one of the methods given below. 
Rebooting Your Router
A fault router causes server problems. Thus, you should reboot your router and ensure your internet connection is stable before trying to connect to the server again. 
Are Minecraft servers down – Turn Off Firewall
The firewall on your computer protects you from accessing dangerous sites and getting hacked. However, sometimes, it may glitch and recognize some safe sites and files as unsafe. Thus, you won't be unable to access them. Apart from your firewall, other third-party anti-viruses may also do the same.
You will need to disable the firewall and third-party anti-viruses to play Minecraft if they accidentally recognize the game as unsafe. Moreover, restrictive software at your workplace may also create similar issues, and you will need to block it.
What is Wonder Woman Game Release Date?
Updating Your Java software
Minecraft works best with the latest version of Java software. If your Java files are out of date, you may face connection issues. A simple update can fix all your problems and allow you to connect to Minecraft servers. 
Clean Your DNS 
Clearing your cache and flushing the DNS may resolve many internet issues. It is good for your computer and gets rid of unnecessary files. Sometimes a DNS clean will fix Minecraft connection issues. 
Resetting Your Network Settings
Your Windows network settings may be the culprit behind your connection problems. They may prevent the host server and game server from communicating. Simply resetting them may resolve your issue. You can do this by opening your settings. Now, open the Network and Internet. Then, click on the Advanced Networks Settings option. You will find the Network reset option here. Click on it and choose Reset Now to reset your network settings. 
Using Port Forwarding   
Your computer's Port 25565 should be open for Minecraft to work properly. If other programs are using this port, it may prevent you from connecting to a Minecraft server.
You will need to free Port 25565 to play your game in multiplayer mode. 
Are Minecraft servers down – Reinstall Minecraft
Some game updates contain bugs that may prevent you from connecting to a server. Thus, you must uninstall the game and reinstall it to resolve the issue. 
Using a VPN
If you are facing connectivity issues, consider using a VPN. This will let you know if your IP is being blocked by Minecraft and causing issues. 
If ISP restrictions are preventing you from connecting to a server, the VPN will allow you to get around this problem. Simply install a VPN from the app store or play store, enable it and use it for playing Minecraft in multiplayer mode.