The franchise's longest-running title now officially has 12 The Sims 4 expansion packs. And each one of them is great in its own way. These expansion packs introduce new themes, gameplay, careers, and much more. Some even have a completely different world than the original game. Hence, these expansion packs manage to keep players indulged in the game and never get bored of it.
But each expansion costs real-world money! In fact, you can purchase one expansion pack for $39.99 in the US and £34.99 in the UK. So, not everybody can buy all the expansion packs, and it's quite overwhelming to choose one and invest your money in it. Thus, here is a list of all of them, with 12 being the ones we least liked and 1 being the one we most liked. It's not important that our favourite is also your favourite. So, give a read to the summaries of all the expansion packs that we have mentioned and decide the one which goes best with your requirements.
Get To Work- Lowest Ranked Sims 4 Expansion Pack 
Back in 2015, The Sims 4 introduced Get To Work as its first-ever expansion. It focuses on players getting a chance to play and follow their sims as they take on the role of a doctor, scientist, or detective. While the expansion is fun to play at first, the choice of only three careers and following one's sim every day to do the same work becomes quite repetitive and boring.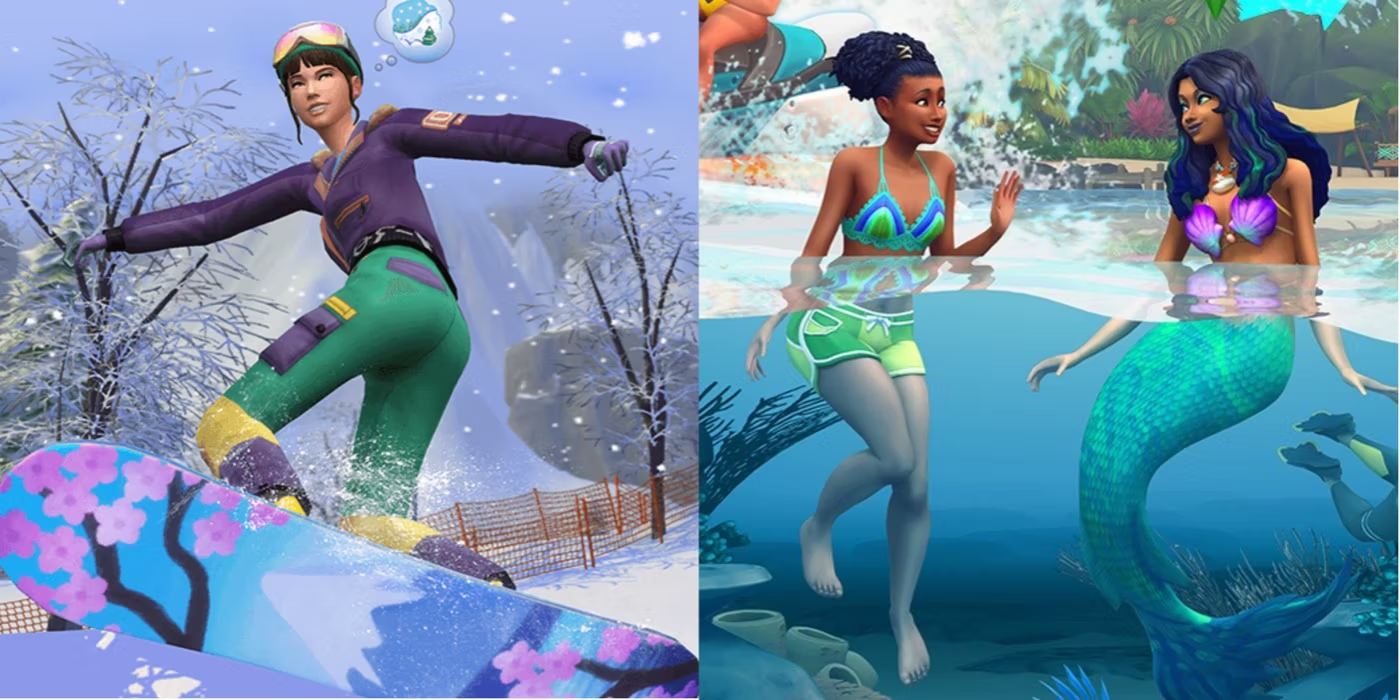 Moreover, Get To Work stands in the last position on our list because of its glitchy nature. The Sims 4 expansion is full of bugs and often glitches. Although many bugs have now been patched thanks to several updates, this expansion is still not the best and most exciting. 
In addition to being the first ever expansion introduced, this was also the first time players got to own and run retail stores. But these, too, can't help Get To Work rank better as the introduction of yard tables in the game has shown much better ways to sell items. This is because sims can now sell items quickly without having to own a separate store. This pack also includes occult and aliens, which are a rather exciting feature.
Get Famous- Best for Popularity Lovers 
Next in line is the Get Famous expansion, a pack perfect for anyone looking to enjoy the fame. It allows sims to become famous celebrities and have fans via various activities and interactions. It allows players to enjoy the acting world. This expansion also has places that give a vibe similar to Hollywood and Los Angeles, a combination perfect for players looking to enjoy the whole being famous experience.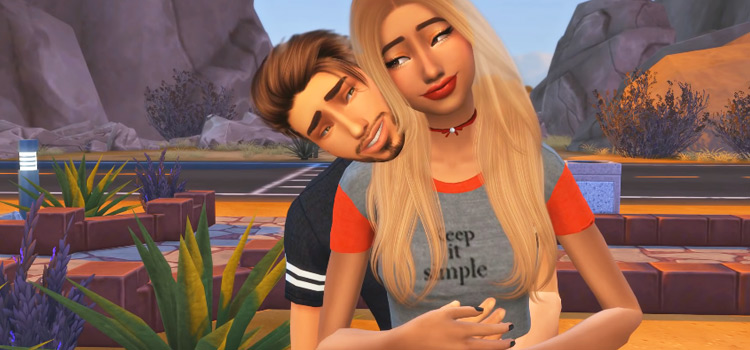 The Sims 4 Expansion Pack ranked not in the top 5 because it is not enjoyed by everyone. Some players also complain that it has incomplete lots which do not function well.
High School Years- Among Best Sims 4 Expansion Packs 
This is one of the latest The Sims 4 Expansion packs. It was released in the summer of 2022 and is exactly as its name describes it. The pack focus on following your sim to high school and reliving the entire experience. Thus, this pack might not be suitable for everyone.
It's not that Cooperdale hasn't been made amazing, or the pack has failed to capture the essence of teen years. It's just that not everybody would want to go back to high school and deal with the several emotions involved with it, even if it is just in a game.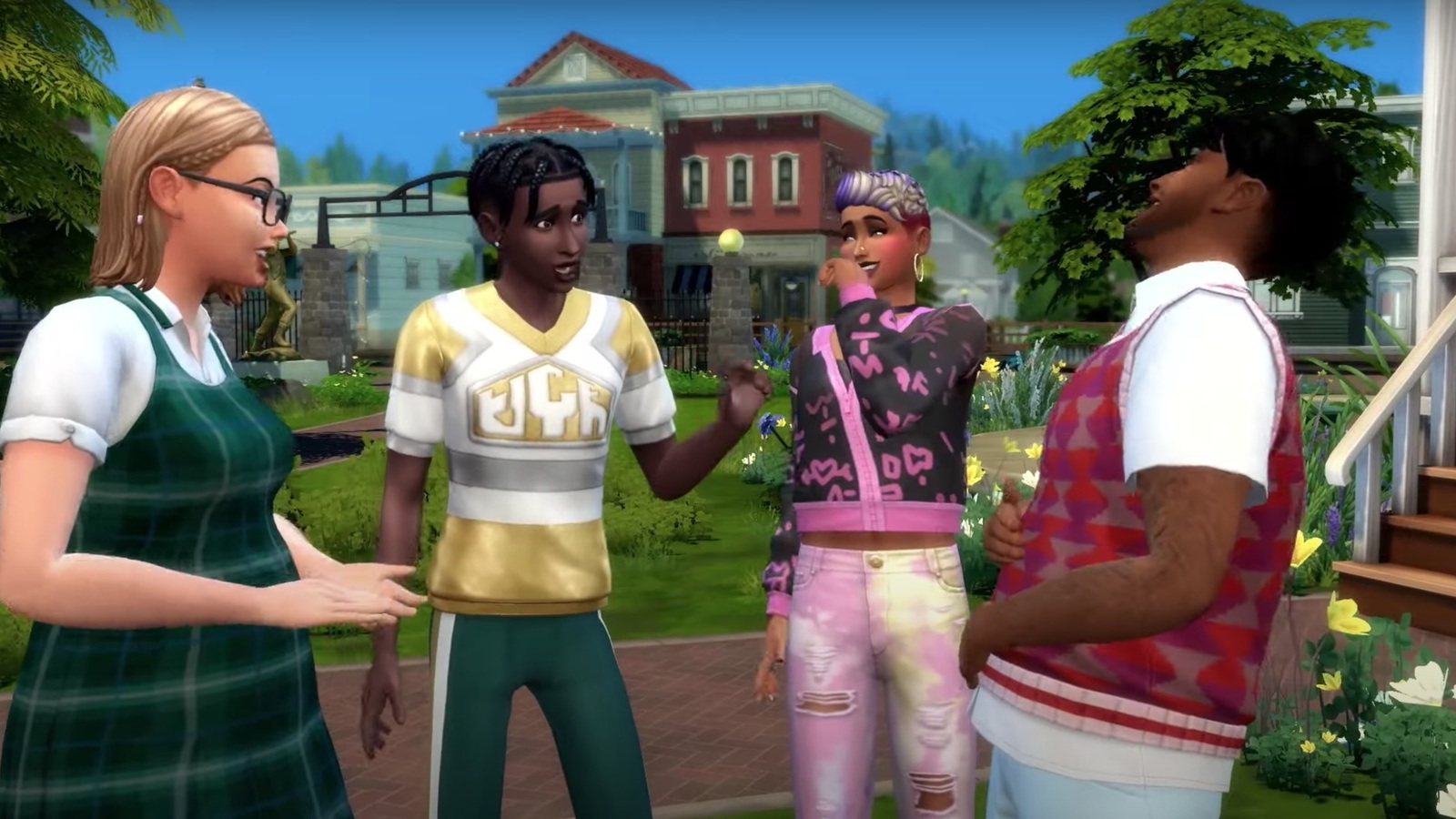 Although we must agree that a lot of effort and time has been put into making High School Years as it comes with a create a sim option allowing players to create a teenage sim. There are also options of clothes which are perfect for a teenager. And finally, the build/buy items introduced in this expansion pack show everything that the teenage years include. So, if you want to have the whole high school experience again, this expansion pack is perfect for you, but if you are done with high schools like us, then do not go and purchase it.
Cottage Living- Among Top Sims 4 Expansion Packs 
If you are into farming and love cottage life, then Cottage Living is one of the best expansions for you. Inspired by the UK countryside, this pack allows sims to raise animals such as hens and live away from the hassle of the city. The pack introduces a no-alarm life with little to worry about. Additionally, Henford-on-Bagley has a lot in store for players. New NPCs are also a major part of Cottage Living and include Agatha, Agnes Crumplebottom, and the Chopra family. It's always fun to get to know these new NPCs and live in a world that is quite different from the original game.
However, all the neighbourhoods are pretty similar, and after a while, there's hardly anything new to do. 
Discover University- Among Top Sims 4 Expansion Packs 
No doubt, Discover University is an amazing pack with several new features that sims are bound to love. Just like the name suggests, this expansion pack mainly revolves around becoming an adult and university life. It features living on or off campus, taking out loans, having friends, joining clubs, and participating in college events (if you want to).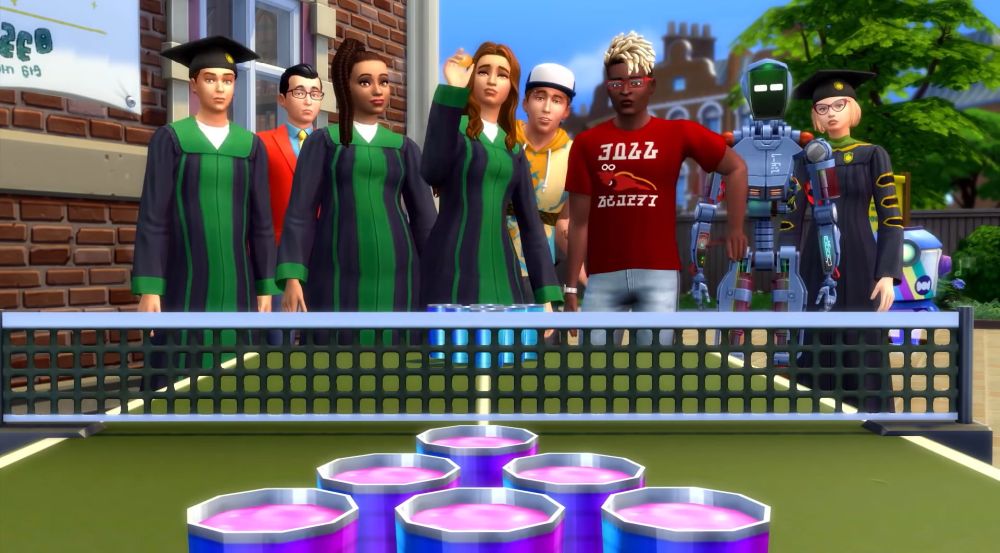 While you don't actually get to interact in classes, you do, however, get a chance to balance your sims' timetable and do extra work-based activities. Unfortunately, there are several limitations in the build and buy selection. But, the variety of creating sim items is great, and we love every bit of them. Overall, the expansion pack is a lot of fun.
Cats and Dogs- Among Best Sims 4 Expansion Packs for Animal Lovers
The name pretty much says it all! This The Sims 4 expansion pack introduces the two furry four-legged animals into the game. Players get a chance to live in Brindleton Bay, become a vet and own a veterinary clinic. The career is quite fun for sims and a new way to explore the game.
Moreover, the cats and dogs introduced are super cute and fuzzy. They come in adorable clothes. So, it doesn't matter if you are a cat person or a dog person. You are going to be loving this pack either way.
City Living- Best for Modern People 
This The Sims 4 expansion pack ranked number 6 in our list as it's the perfect choice if you are looking for a huge change in the game. City Living allows sims to get the perfect city experience. It features the city of San Myshuno, where sims can rent apartments and live in them instead of owning their own house in the suburbs. In addition to this, sims can attend several festivals and carnivals which depict the various kinds of people that live in a city.
Players also get a chance to try out different careers. And the idea of working from home is finally introduced in this expansion pack. Sims can also choose to become a Critic and Social Media Influencer, a career that flourishes a lot in the city.
The food in this pack is unbelievable. It has a lot of variety compared to other best expansion packs. Sims can get this food at stalls or even cook it themselves. The fun part is that Sims get a chance to use chopsticks for some dishes in this version.
Get Together- Among The Best Sims 4 Expansion Packs for Socialites 
If you want to meet like-minded people and socialize, this expansion is perfect for you. It introduces the idea of clubs in The Sims 4, in which players get a chance to choose any club based on their sim's hobbies and interests. This way, like-minded sims can come together and have fun while also unlocking extra bonuses and getting several relationship points by doing group activities. A total of up to 8 sims can gather in a place and socialize. Besides clubbing and enjoying the DJ's music, this pack also features Windenburg, a European-inspired world that is great to play in.
While there isn't much to do besides this in the expansion, it ranks well in our list of best Sims 4 expansion packs. This is because the pack is a great way to have fun, and sims do not get bored of it easily.
Snowy Escape- Best For Winter Lovers
In simple words, Snowy Escape is a Japanese-inspired winter wonderland. This world is a breath of fresh air and allows sims to enjoy several snow sports such as snowboarding, rock climbing, and sledding. 
Sims can also take off their shoes at home, a feature that has been missing from the game since the beginning and is still only a part of this expansion pack. Furthermore, it also features Mt. Komorebi, a Japanese version of Mount. Fuji. Other features that are Japanese-inspired include the music, food, lot assignments and other items. Sims can also choose to become a salaryperson. This is a new career introduced in The Sims 4 Snowy Escape. Thus, this world is perfect for anyone that is looking to enjoy a Japanese or snowy world. And honestly, both of these themes really make this expansion pack stand out.
Eco Lifestyle- An All-Time Favorite Among Nature-Lovers 
Eco Lifestyle was introduced to The Sims 4 Expansion Packs in June 2020. It is no doubt an exceptional pack with spectacular features. The pack is quite versatile and a great way for simmers to enjoy The Sims 4. It includes eco footprints and allows sims to make and go through with action plans that will help them affect the world of Evergreen Harbor and make it better. With eco footprints, sims get a chance to either turn the world around them green with beauty or create an industrial smog that they have never seen before in the game. The pack also allows sims to help evolve a community. Also, sims can make candles or choose a new career. Several small features of eco-living come together to make this expansion pack worth the money.
Island Living- Among the best Sims 4 Expansion Packs
Get ready to explore a new fun way of playing The Sims 4 on the island of Sulani. Polynesian culture is the inspiration for this island. It gives off a relaxing vibe, something ideal for sims who are tired of suburban life and its tiring routine.
The island is a beauty to look at and features waterfalls and beaches. Players get to watch their sims and enjoy the beach life through various activities such as sunbathing, swimming, diving, sailing, and even building sandcastles. The neighbours, too, in this pack are better and friendlier. It's not all fun in this gameplay as sims get to explore new part-time careers, events, and festivals on Sulani. Over time, players get to see their lives build more and more and the island life progress. Hence, Island Living is a must-try for everyone.
Seasons- The Best Sims 4 Expansion Pack
Of all of the expansion packs, the best one, according to many players and us, is Seasons. What makes this pack stand out is that you do not need to be a fan of its concept to love it like other best expansion packs. The fact that this pack affects the entire core of the game and gives it a more realistic look is what fans love most about it. Seasons do not come with a whole new world but, in fact, bring changes to the main game and its gameplay.
Players get to experience different weathers and seasons as well as celebrate seasonal events and holidays. And with each holiday comes its traditions, decorations and pretty much everything that makes it unique. An in-game calendar is also introduced, giving a sense of realism to the game. The gardening career is also a new addition and allows sims to look after their plants on a daily basis.
Seasons stands at the top of The Sims 4 expansion packs ranked. It brings a huge change to the game and affects every home in the sim's neighbourhood. It also makes the game more realistic.