The upcoming play-first system from Sony, the Sony PlayStation Portal, is on the verge of reaching Sony fans. While the buzz about this new device has been circulating for a while, it's reassuring to know that all of these details are confirmed. Hinted initially under the codename 'Project Q,' this Portal is set to bring a significant transformation to the Sony ecosystem. Opinions on the device's performance vary, but the PlayStation Portal has paved the way for more innovative gadgets to follow. Keep reading to learn more about the handheld device.
Sony PlayStation Portal is Gearing Up For a November Release
Sony PlayStation Portal will arrive on 15th November 2023! 
Sony PlayStation Portal's Impressive Features
The Portal is said to have an 8-inch LCD screen with 1080p resolution at 60fps. It also houses a 3.5mm headphone audio jack, allowing the user to plug in wired earphones. 
Its controller functionality resembles the DualSense Controller regarding Adaptive Triggers and Haptic Feedback. The battery life depends on the user's gaming habits. But the device can push till 12 hours a day!
There's little known about the processor, but according to reputable sources like Dexerto, it will be closer to Logitech G-Cloud.  
To ensure a smooth gaming experience for the users, Sony has likely used WiFi 6E. Without it, the lagging will make gaming pretty miserable. Furthermore, PS5 also supports WiFi 6! 
Overall, the design of the Portal is the winner! The comfortable controller grip will, of course, enhance the gaming experience.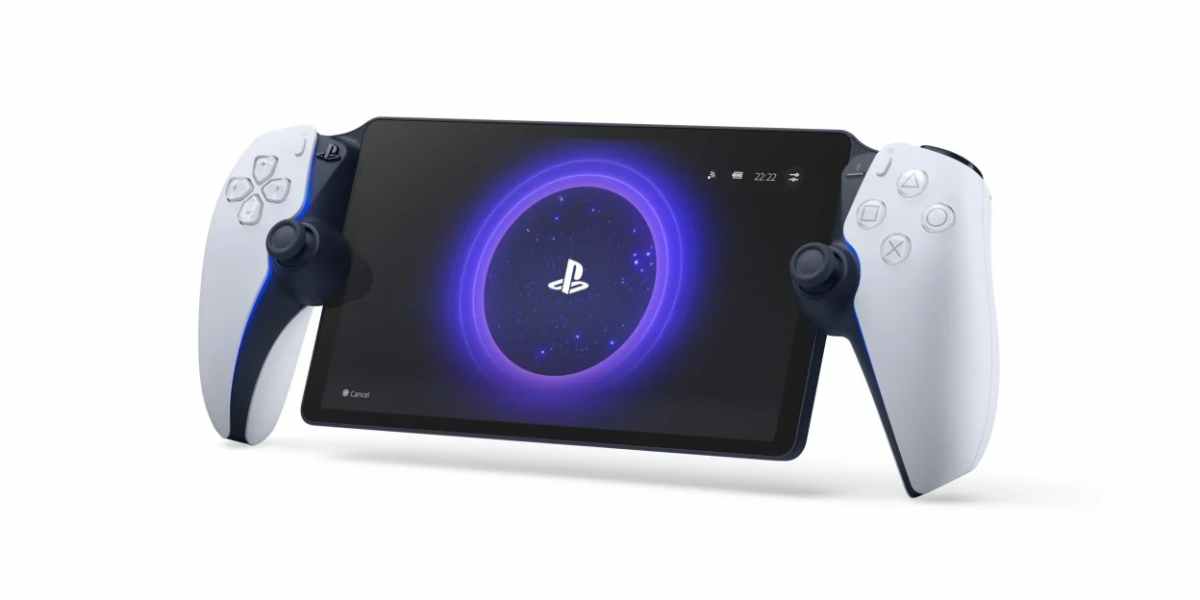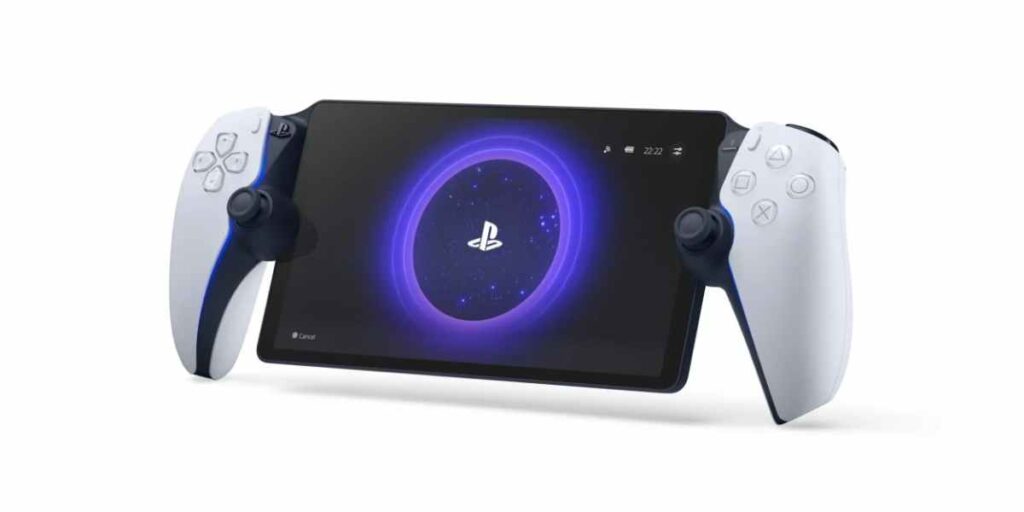 It is expected to launch with an ultra-low powered system-on-chips (SoC), similar to the Logitech G-Cloud and Abxylute's Cloud Gaming Console. 
The Portal Requires PS5
We want to bust the myth about the Portal being a stand-alone device. This might not be very reassuring, but the upcoming device is nothing like Vita or PSP because it can't function independently. It will only allow you to play games from your central console to the screen via WiFi! Hence, lagging will become a big issue if you have a weak internet connection. 
But this doesn't necessarily mean both devices should work on the same internet connection. If your PS5 is connected to WiFi and is in rest mode, your Portal will work! 
The device doesn't support Bluetooth connection, leaving your Sony wireless earbuds incompatible. If you're adamant about using the Portal with a wireless sound system, then Sony has a brand-new headset (PlayStation Link-compatible headset)!
It won't support PS VR2 games or PS5 cloud streaming. As the cloud streaming service is not an option, your desired game must be installed on PS5 to run on Portal. And with no local media play available, the device has little to offer. So, the upcoming Portal is just a companion of PS5. 
The device will not run on cellular networks like 4G/5G. Hence, without an internet connection, it is useless. Sony has confirmed that streaming titles from the PS Plus Premium Game Catalog won't be possible on the PlayStation Portal. The device is designed exclusively for direct streaming from your PS5 console.
PlayStation Portal's Price
The Sony PlayStation Portal is priced at $199.99/219.99 EUROS/199.99 GBP. 
When you compare the PlayStation Portal to other gaming consoles, it distinguishes itself as the only economical choice. Nevertheless, their features differ significantly, putting them in entirely different leagues.
You can purchase the device from Best Buy or PlayStation Direct. If neither of these options suits you, you'll need to wait for it to become available through general retailers. According to the PlayStation Blog, the device is available for pre-order in the U.S., U.K., France, Germany, Austria, Belgium, Luxembourg, Netherlands, Italy, Spain, and Portugal.
So, in your opinion, is the $200 screen-abled controller worth it? Let us know in the comments below! 
That covers all the information we have on the Sony PlayStation Portal for now! If we obtain any additional details, we will promptly update this site. So, stay tuned for future updates.