The Official Reveal Hogwarts Legacy trailer has become one of the top three most watched videos on Playstation's official YouTube channel as fans eagerly wait for the game to release. 
Featuring magic and dark arts, Hogwarts Legacy has millions of dedicated followers even before its release! The game has been in the works for two years now, and its release date has been pushed back several times. So what do curious desperate fans do to make the wait a little more bearable? They re-watch the Hogwarts Legacy Trailer and make it one of the most popular videos on YouTube! 
Hogwarts Legacy Trailer Crosses 30M Views 
The hype for Hogwarts Legacy is at an all-time high, and fans' are struggling to remain patient! After all, who doesn't want to indulge in a magical world that features the ultimate wizarding school, Hogwarts, itself! 
Beating viewership scores of games like God of War and Marvel's Spider-Man, the Hogwarts Legacy trailer sits at the third rank of most viewed videos on Playstation's Youtube channel. It has 30,150,000 views! The two videos with higher views than it is a 2013 PS4 video and the PS5 hardware reveal trailer. 
Hogwarts Legacy Release Date 
Avalanche Studios has pushed back the release date for Hogwarts Legacy two times now. The initial release date was in 2021. Then, it was delayed to 2022's holiday season so that developers have more time to perfect the game. Unfortunately, this was not enough time for creating the ultimate Harry Potter game. Hence, there was a further delay in the release date. As of now, the game is supposed to drop on February 10, 2023.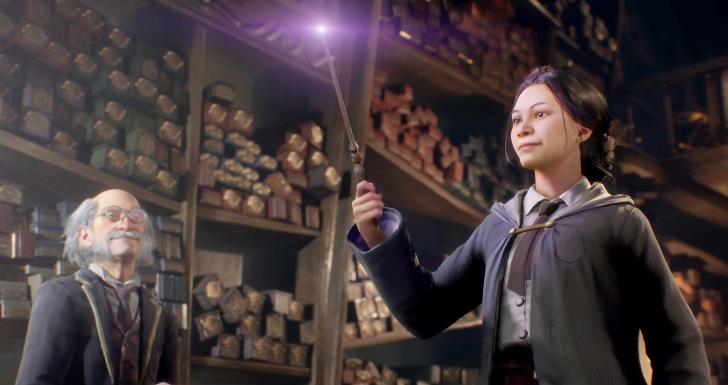 Trailer Details and Spoilers 
The game developers have released several plot details in spoilers and trailers. The bad news is that Harry Potter himself is not a part of the game. However, it will still feature all the Harry Potter Wizarding World elements, including Hogwarts houses, magical spells, dungeons and flying brooms! 
Check official trailer:
Players will need spells for solving puzzles that will allow them to excel in the game. You will also get a companion and learn combat skills. 
There will be a lot of action in Hogwarts Legacy, and you can expect to face some horrendous enemies! Additionally, you will also get to attend classes, including Snape's infamous Defense Against the Dark Arts class!