Super Mega Baseball 4 is releasing in June and coming back bigger and better. The baseball video game is ready to blow the gaming world with a new version. Moreover, it is a sequel to Super Mega Baseball 3. EA Sports is the official publisher of the baseball video game's 4th part. Metalhead Software is the game developer. Furthermore, it will be available on multiple platforms. It is releasing on 2nd June 2023, so players can enjoy their summer while playing the bigger and better version of the baseball video game.
The Super Mega Baseball 4 will offer different editions with early access and whatnot options. Let's look more into what the game is about.
Super Mega Baseball 4 Release Date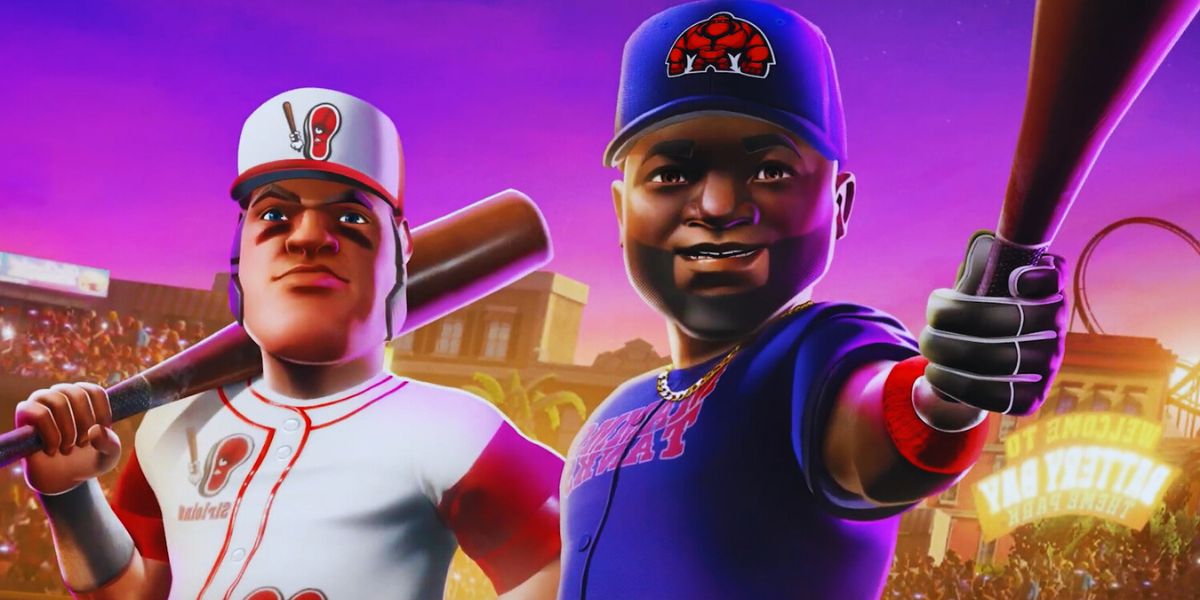 Super Mega Baseball 4's official release date is Friday, 2nd June 2023. This release date is the same around the globe. Moreover, the excited players and fans of Super Mega Baseball are only a month away from getting their hands on the new version. EA Sports is developing the arcade-style baseball video game this time, and we are also excited to see how that goes. EA Sports is a renowned name in the gaming world, and we can only expect good stuff from it.
Super Mega Baseball 4 will also be available for pre-order. However, the exact time for when the video game will go live is not known yet. Furthermore, EA Sports will also host four Super Mega Baseball 4 Deep Dives for the fans. This will allow the fans to get an insight into the game so they know what to expect. They will also be having a Creator Classic reveal side by side.
Super Mega Baseball 4 Gameplay
The Super Mega Baseball 4 is the upcoming new version of the game. It is coming back with a big bang. The makers have made many announcements about the gameplay for this new sequel. The two most important features that have been talked about so far are:
200 Baseball Legends
One of the biggest gameplay feature EA Sports has revealed about Super Mega Baseball 4 is related to the number of baseball players in the game. The game will have a loaded collection of 200 former professional baseball Legends that the fans can use as players in the game. Moreover, the list of baseball legends includes David Ortiz, Babe Ruth, Willy Mays, John Franco, and many more.
Players can play in a league with iconic Legends in teams organized by era. Furthermore, they will also get the added option to shake things up with Shuffle Draft, another new feature. They can even play using four rotating Legends on every Pennant Race roster.
Shuffle Draft
Speaking of the next best feature in Super Mega Baseball 4, Shuffle Draft- this new and exciting feature is being added to the game on special community request. Moreover, Shuffle Draft is a brand-new deck-building feature. It allows the players to select from various Legends and Super Mega Stars to make their own special, customized team.
On Which Platforms Will Super Mega Baseball 4 Be Available?
Super Mega Baseball 4 will be releasing across the globe on 2nd June 2023. It will launch on multiple platforms to cater to all types of players. The game will come out on the following platforms:
PS5

Xbox Series X

PS4

Xbox One

Nintendo Switch

and Steam.
There is a special offer for EA Play members. They can buy the game on 30th May 0f 2023 at a rate of 4.99 US dollars per month or 29.99 US dollars annually. Moreover, they can even get a 10% discount on purchasing Super Mega Baseball 4.
Super Mega Baseball 4 Editions
The upcoming sequel for the baseball video game will feature two editions. The two editions are Standard and Ballpark editions, which include different features.
Standard Edition
One can purchase Super Mega Baseball 4 at $49.99 ( USD ). Moreover, it will include the following:
Three-day early access on pre-ordering the game.

Base-game with an option to upgrade to next-gen edition.
Ballpark Edition
One can purchase Super Mega Baseball 4 in this edition for $59.99 ( USD ). Furthermore, it will include the following:
Above mentioned features.

Peril Point (Stadium)

Castillo Arena (Stadium)

Ciudad de Colores (Stadium)